Latin America countries are worried about inflation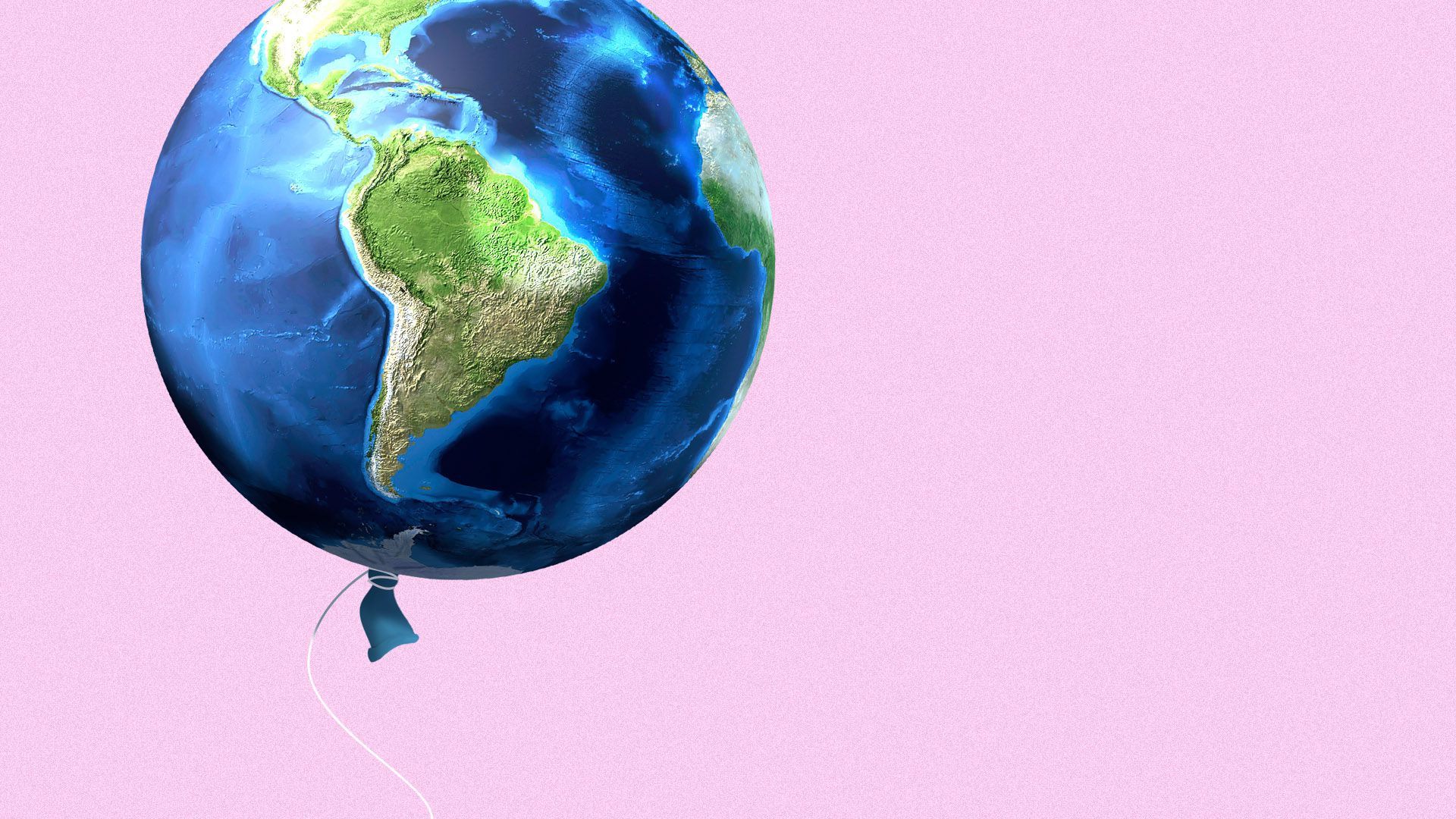 Chile's central bank became the latest in Latin America to hike interest rates this week, startling markets with a decision to double its overnight rate.
Why it matters: Inflation has been running high in parts of Latin America. And central bankers across the region don't have the luxury of maintaining a "looser for longer" monetary policy the way the Fed and the ECB do.
That's because many Latin American countries have a more traumatic past when it comes to runaway inflation — so they're often quick to act on rising prices, Alonso Cervera, chief economist for Latin America at Credit Suisse, tells Axios.
What's happening: Chile's central bank hiked its key rate to 1.5%, from 0.75% — and said it expects to keep on hiking all the way to 3.5% within the next six months.
This, after saying in June that rates would likely end the year at 1.25%.
Chile's move was driven by expectations for inflation of 5.7% this year, and a forecast that 2021 GDP growth will heat up by as much as 11.5%.
The big picture: Mexico, Brazil and Peru have all raised rates in the last few months. And Colombia's central bankers have also hinted that they may need to begin a tightening policy.
Many of the recent rate-hikers don't have nearly the growth expectations of Chile — but are experiencing inflation, Cervera says.
What to watch: Besides the next round of inflation data and central bank meetings — upcoming elections.
That's because even as central banks seek to pull back from pandemic-era support, social spending demands on the part of the public may intensify — because COVID's impact on jobs and poverty has lingered, Michael Arno, associate portfolio manager at Brandywine Global, tells Axios.
The Chilean general election will take place in November, followed by Colombia in May and Brazil in October 2022, he notes.
Go deeper