U.S. sanctions Iranian operatives over alleged plot to silence dissident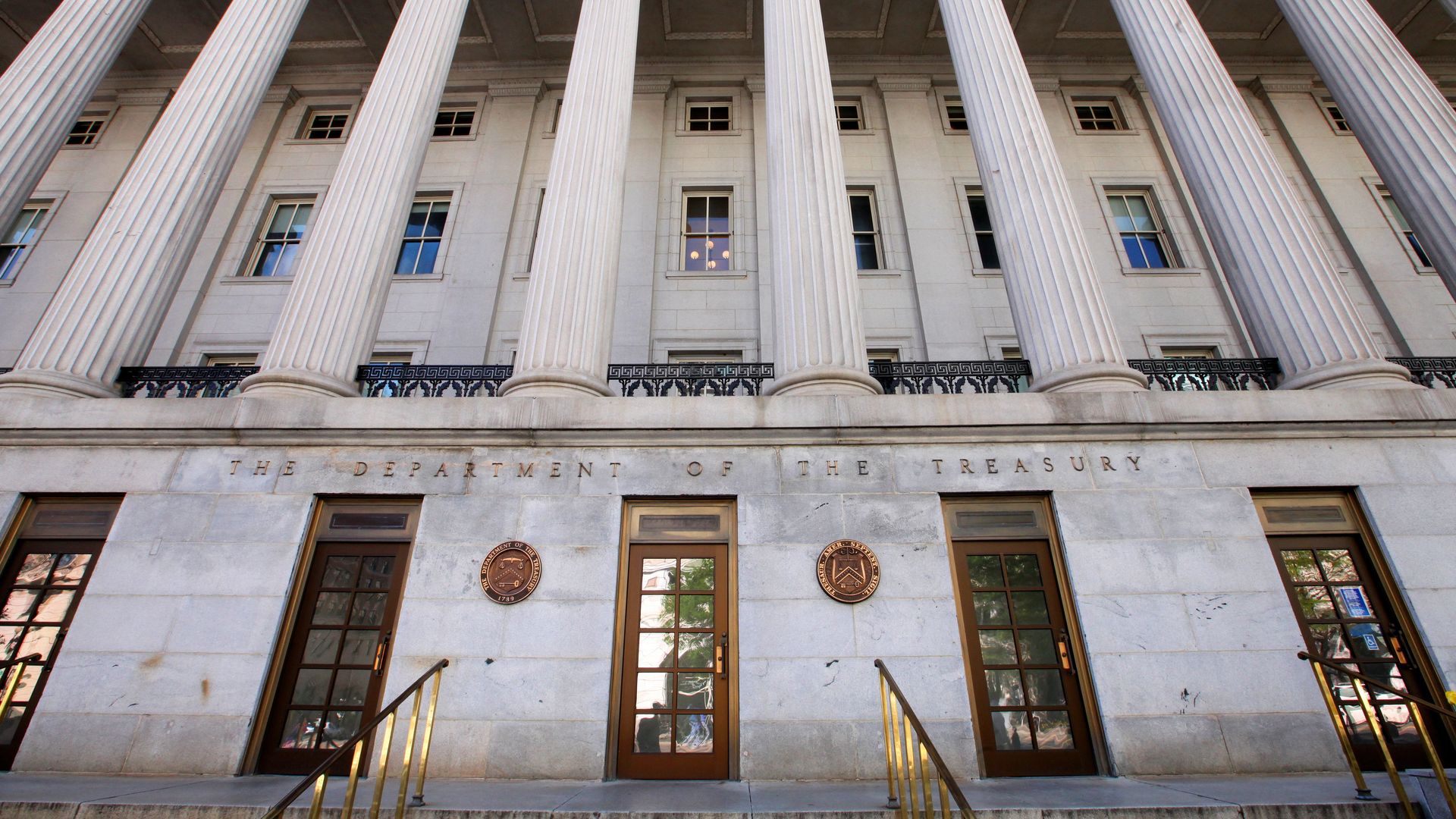 The U.S. has sanctioned four Iranian intelligence operatives for their role in an alleged campaign to silence critics of the Iranian government, the Treasury Department said Friday.
Driving the news: The four operatives planned to abduct Masih Alinejad, a New York City-based Iranian-American activist, according to the Treasury Department. They have also targeted other Iranian dissidents in the United States, United Kingdom, Canada and the United Arab Emirates.
Context: The Treasury Department sanctioned the Iranian Ministry of Intelligence and Security in 2012 for its human rights abuses and support for terrorist groups.
"Consistent with the well-documented role of the [MOIS] in domestic repression, this operation demonstrates the pernicious role of Iran's intelligence apparatus in targeting Iranians abroad, to include brazen attempts to return dissidents to Iran," per the Treasury.
Senior Iranian intelligence official Alireza Shahvaroghi Farahani oversaw the alleged plot with the help of Mahmoud Khazein, Kiya Sadeghi and Omid Noori, Treasury said.
Federal prosecutors filed charges against all four in July in the U.S. District Court for the Southern District of New York.
What they're saying: "The Iranian government's kidnapping plot is another example of its continued attempt to silence critical voices, wherever they may be," Andrea Gacki, director of the Treasury's Office of Foreign Assets Control, said in a statement.
"Targeting dissidents abroad demonstrates that the government's repression extends far beyond Iran's borders."
What's next: The sanctions block the Iranians' properties in the United States or in U.S. control. They also bar any transactions between the operatives and U.S. citizens.
The operatives have been indicted for conspiracy related to kidnapping, sanctions violations, bank and wire fraud and money laundering.
Go deeper