Virginia Supreme Court clears way for removal of Lee statue in Richmond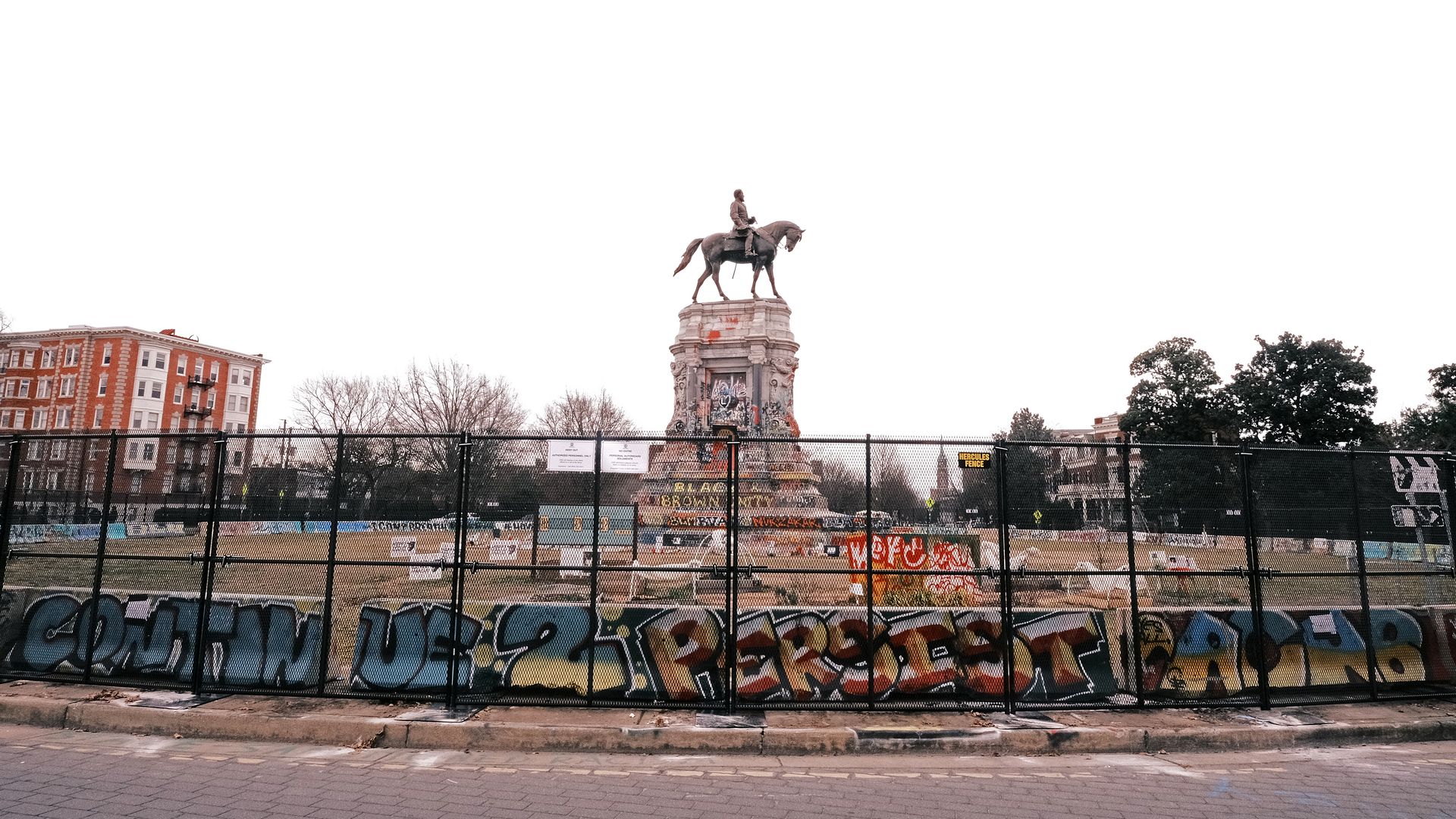 The Supreme Court of Virginia ruled on Thursday that the state can remove a six-story-tall statue of Robert E. Lee in Richmond, Virginia.
Why it matters: The 130-year-old, 60-foot-tall statue will be the latest Confederate monument to come down. Proponents of its removal say such statues pay deference to America's legacy of slavery and racism.
Driving the news: Virginia Gov. Ralph Northam (D) said in June 2020 that he planned to take down the statue, but lawsuits from five area residents and an heir to the family that initially granted the land for the monument temporarily blocked its removal, the Richmond Times-Dispatch reported.
The justices on Thursday argued that the lawsuits opposing its removal were contrary to policy established by Virginia's General Assembly, per the Richmond Times-Dispatch.
They also wrote that the descendant "has no property right, related to the Lee Monument, to enforce against the Commonwealth."
What they're saying: "The Commonwealth has the power to cease from engaging in a form of government speech when the message conveyed by the expression changes into a message that the Commonwealth does not support even if some members of the citizenry disagree," the justices wrote.
"Ultimately, the check on the Commonwealth's government speech must be the electoral process, not the contrary beliefs of a portion of the citizenry, or of a nineteenth-century governor and legislature."
The big picture: Thursday's court decision comes as the movement to remove statues of Confederate leaders is gaining traction following the racial justice protests that erupted last year after the death of George Floyd.
Go deeper: Confederate statue removed in Charlottesville, Virginia
Go deeper