Top general: It's "possible" U.S. will coordinate with Taliban on ISIS-K strikes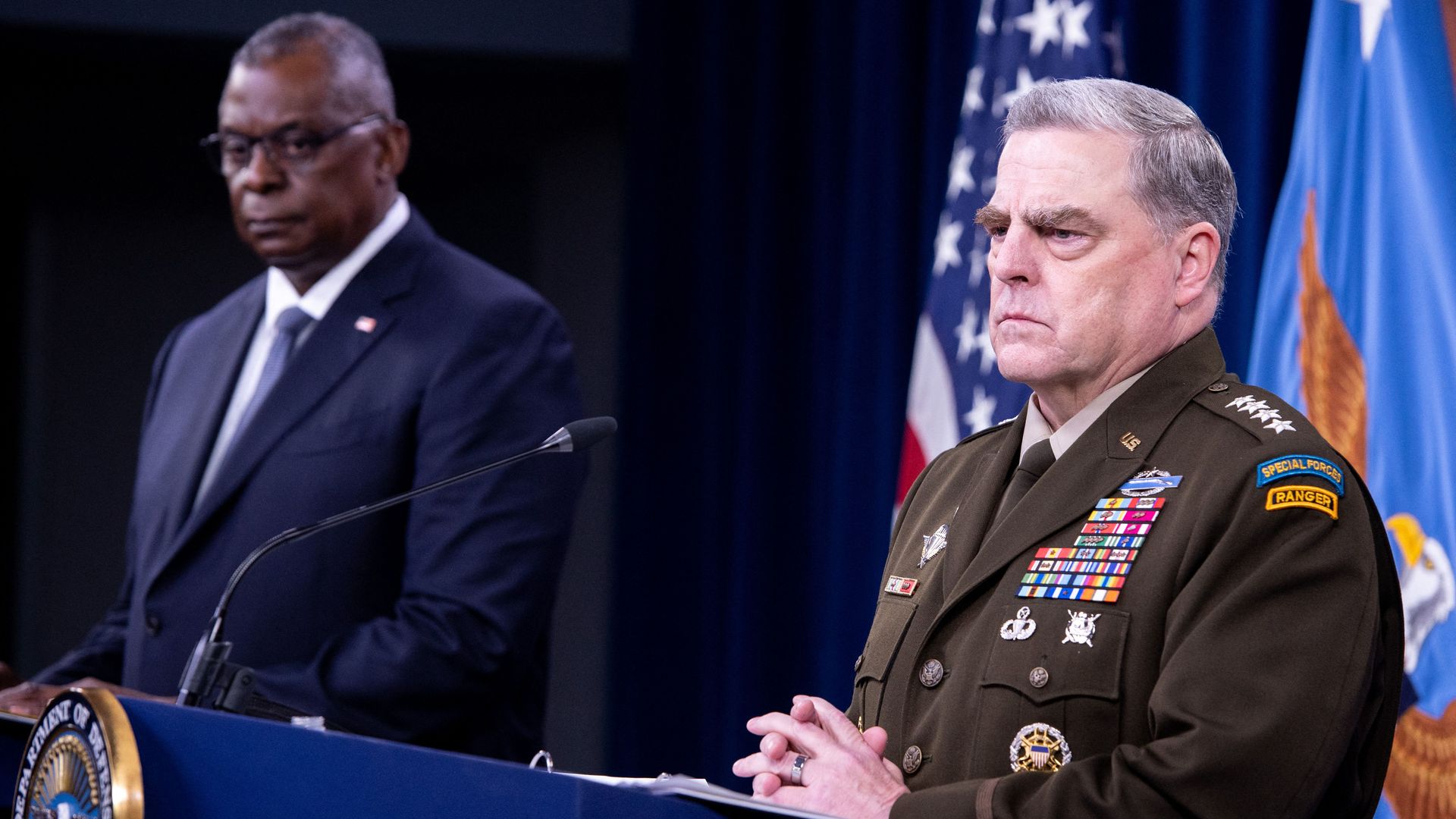 Gen. Mark Milley, chairman of the Joint Chiefs of Staff, said at a press briefing Wednesday that it's "possible" that the U.S. will coordinate with the Taliban to conduct airstrikes against ISIS-K in Afghanistan.
Why it matters: The U.S. has coordinated with Taliban commanders to evacuate Americans and Afghans out of the country. But administration officials have emphasized that it has been out of shared interest, and doesn't mean they "trust' the insurgents.
The big picture: Asked whether the U.S. might coordinate with the Taliban to fight ISIS-K, the group's affiliate in Afghanistan, Milley said it was was "possible."
"In war you do what you must in order to reduce risk to mission and force, not what you necessarily want to do," Milley said.
Defense Secretary Lloyd Austin added that "it's hard to predict" anything about future coordination with the Taliban.
The two sides thus far have coordinated on a "very narrow set of issues," Austin said, warning against any "leaps of logic" to broader issues.
Go deeper