Jan. 6 select committee elevates Liz Cheney to vice chair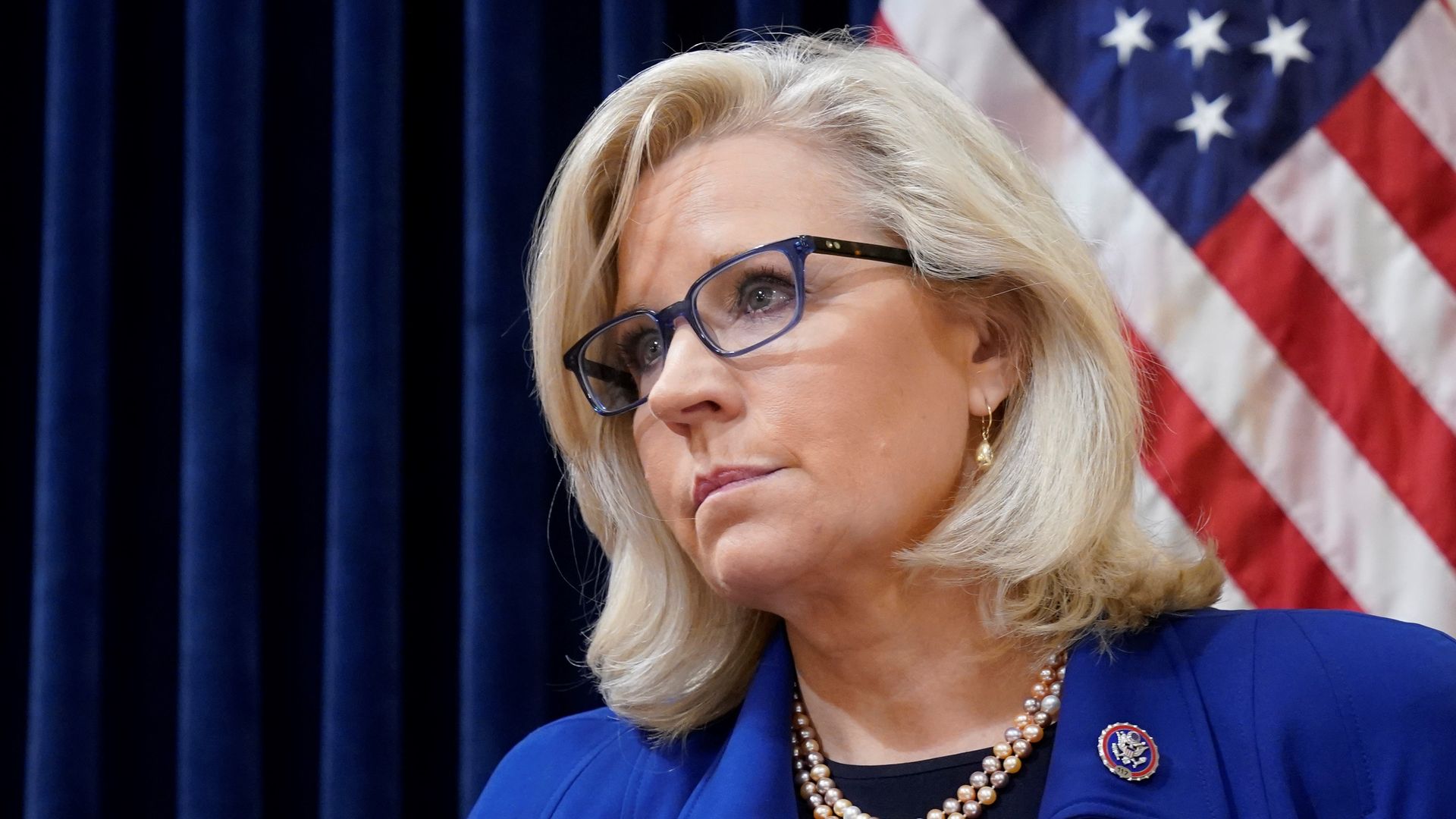 Rep. Bennie Thompson (D-Miss.), the chair of the House select committee in charge of investigating the Jan. 6 Capitol insurrection, announced Thursday that he has named Rep. Liz Cheney (R-Wyo.) as vice chair.
Why it matters: Cheney, who was already the committee's top Republican, is now the panel's second-ranking member, an unusual move for a committee dominated by Democrats due to House GOP leadership's refusal to participate.
Cheney was tapped by Speaker Nancy Pelosi for the committee following her removal as chair for the GOP conference over her criticism of former President Trump.
She has continued to be outspoken about Trump and his role in inciting the Jan. 6 attack, drawing anger from her fellow Republicans. Rep. Adam Kinzinger (R-Ill.) is the only other Republican serving on the panel.
Driving the news: The committee, which held its first hearing in July, sent requests to federal agencies, social media outlets and other companies asking them to preserve records and documents that contained information related the Capitol riot, Politico reports.
What they're saying: "Rep. Cheney has demonstrated again and again her commitment to getting answers about Jan. 6, ensuring accountability, and doing whatever it takes to protect democracy for the American people," Thompson said.
"Her leadership and insights have shaped the early work of the Select Committee and this appointment underscores the bipartisan nature of this effort," he added.
Cheney accepted the position, saying "[e]very member of this committee is dedicated to conducting a non-partisan, professional, and thorough investigation of all the relevant facts regarding January 6th and the threat to our Constitution we faced that day."
"We owe it to the American people to investigate everything that led up to, and transpired on, Jan. 6. We will not be deterred by threats or attempted obstruction and we will not rest until our task is complete," she added.
Go deeper