Gary Gensler, agenda setter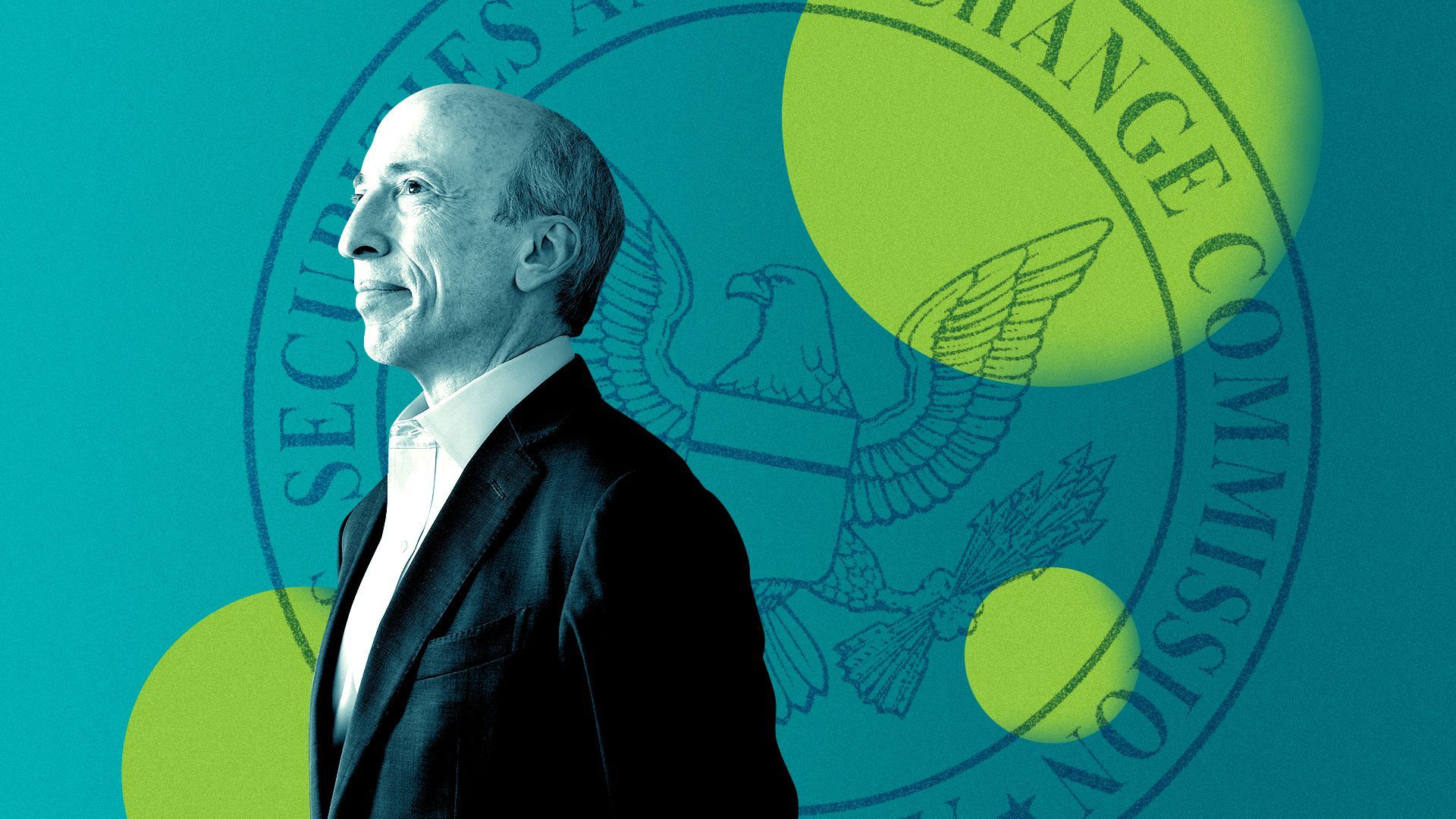 Gary Gensler is the most important financial regulator in the world. He also presents a clear vision of what he wants to achieve, with no particular desire to set the financial world's worries at ease.
Why it matters: Gensler refuses to negotiate against himself. The SEC chair's agenda takes a maximalist view of what the commission is interested in and should do, and then leaves all options visibly on the table. Wall Street knows, from his years running the CFTC, that he isn't bluffing.
Where it stands: Out of the five main regulatory roles in government, two — the heads of the CFTC and the OCC — are unfilled, while a third — the Federal Reserve's vice chair for supervision — is held by a lame-duck Republican who will lose that office next month. That has given Gensler a clear headstart in terms of setting regulatory policy, alongside Rohit Chopra at the CFPB.
What they're saying: "At the SEC, we're tasked with protecting investors, facilitating capital formation, and maintaining fair, orderly, and efficient markets," Gensler said in prepared remarks to the European Parliament Committee on Economic and Monetary Affairs on Thursday.
In recent interviews with Barron's and the FT, he has expanded on what that means: Potentially banning the practice of payment for order flow, which accounts for some 80% of Robinhood's revenues; and forcing substantially all of the crypto world's $2 trillion in assets to submit to regulatory supervision.
"If it's going to have any relevance five and 10 years from now, it's going to be within a public policy framework," he said to the FT about crypto. "History just tells you, it doesn't last long outside."
The bottom line: If anybody involved in finance, from special purpose acquisition companies (SPACs) to decentralized finance (DeFi), was hoping to be able to cruise along on the basis of "this is how we've always done it," those hopes have been dashed by Gensler. If you want to maintain the status quo, you're going to have to persuade him that it's somehow optimal.
Go deeper