Wall Street boosts lab companies amid Delta testing surge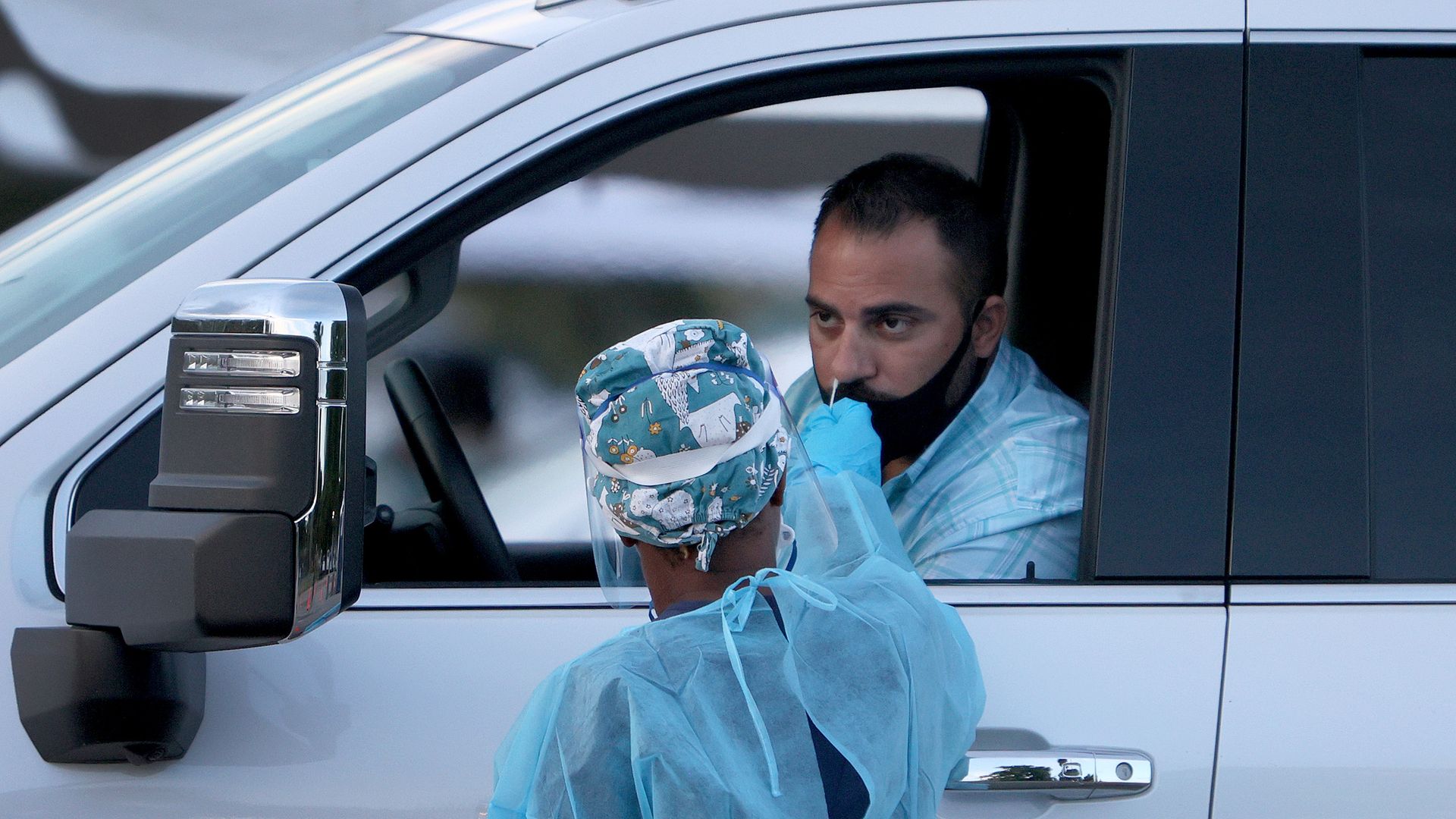 The United States processed an average of 1.2 million COVID-19 tests daily in August and some of the highest daily totals since April.
Why it matters: The surge of the Delta variant led to unexpected test volumes for diagnostic lab companies, and Wall Street is anticipating unexpectedly bigger profits for those companies as a result.
What they're saying: Quest Diagnostics ran almost 100,000 standard COVID-19 tests every day in August. Labcorp only publishes updated test volumes quarterly now, but a spokesperson said the company is "seeing an increase in testing volumes primarily due to Delta and as students return to school."
Quest's daily volume is double what Wall Street analysts had predicted would be the norm by this time of the year, and Labcorp's volumes are very likely to be close to twice as high as expected.
The bottom line: Financial advisory firm Baird expects the additional tests will add $149 million of profit to Quest by the end of the year, and Labcorp's profit will rise by an extra $96 million by year's end.
Ann Hynes, a health care analyst at Mizuho Securities, said in an investor note that her bullish testing volumes still don't include "federally funded COVID-19 screening programs for K-12 students and staff, or increased testing from employers and local governments for mandatory testing for those individuals who choose not to be vaccinated."
Go deeper: Coronavirus testing is a windfall
Go deeper