Afghanistan's humanitarian paradox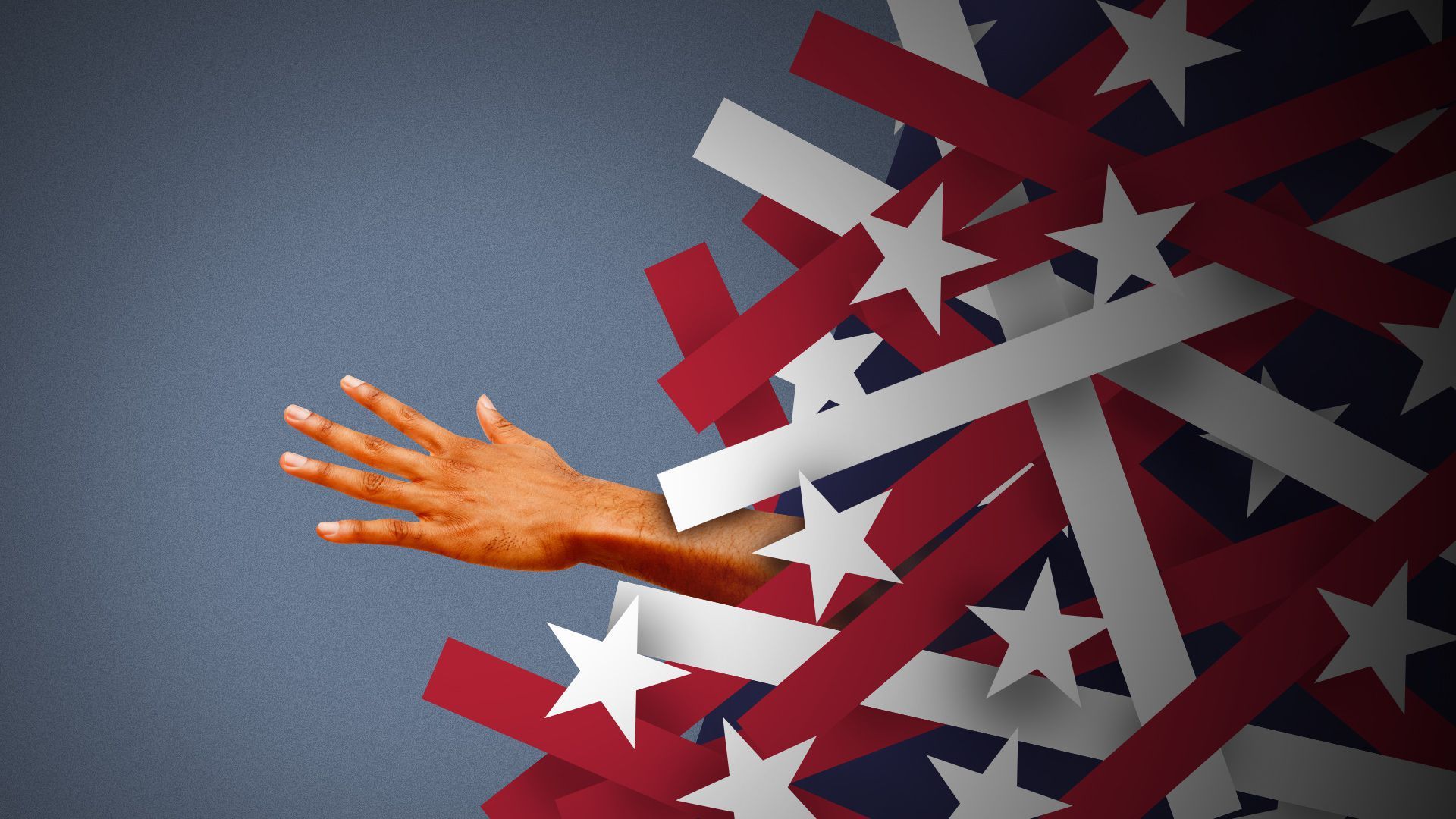 America stands ready to help the people of Afghanistan, while at the same time actively hindering the government of Afghanistan's ability to help its own citizens directly. That's the rather confused message sent by Secretary of State Tony Blinken in a major speech on Monday.
Why it matters: Afghanistan is a desperately poor country in the midst of a humanitarian crisis. There's no realistic way to get help to its citizens without the Taliban having some kind of access to that aid — they control the country, after all. But America's foreign policy seems to be predicated on that impossibility.
The big picture: Because the Taliban is a sanctioned terrorist organization, the entire country of Afghanistan is now effectively cut off from the international financial system. As Columbia University's Adam Tooze notes, the sanctions are therefore effectively aligned with the Taliban's own goal of demodernizing the country.
What they're saying: "The United States will continue to support humanitarian aid to the Afghan people," said Blinken in his speech. "Consistent with our sanctions on the Taliban, the aid will not flow through the government, but rather through independent organizations" like the UN.
The UN, for its part, has raised just 39% of the $1.3 billion it needs to reach 16 million Afghan citizens — and that was before the logistics of humanitarian assistance were complicated enormously by the Taliban takeover.
Afghanistan as a country has some $9 billion in international reserves, substantially all of which have now been frozen. Unfreezing those reserves would go a long way towards keeping food and electricity flowing in Afghanistan, but so far there's no sign of that happening.
Where it stands: America's real power is being wielded from within the Treasury Department, which has stopped money from making its way into the country since August 15.
The bottom line: The number of lives on the line, in terms of adults and children facing mass starvation, dwarfs the total casualties from both the Afghan and the U.S. armies over the past 20 years.
As Tooze writes, about sanctions as a diplomatic tool: "If there was ever a case that revealed the pitiless violence of liberalism's preeminent means of international coercion, it is Afghanistan."
Go deeper