Report: U.S. has discarded over 15 million COVID vaccine doses since March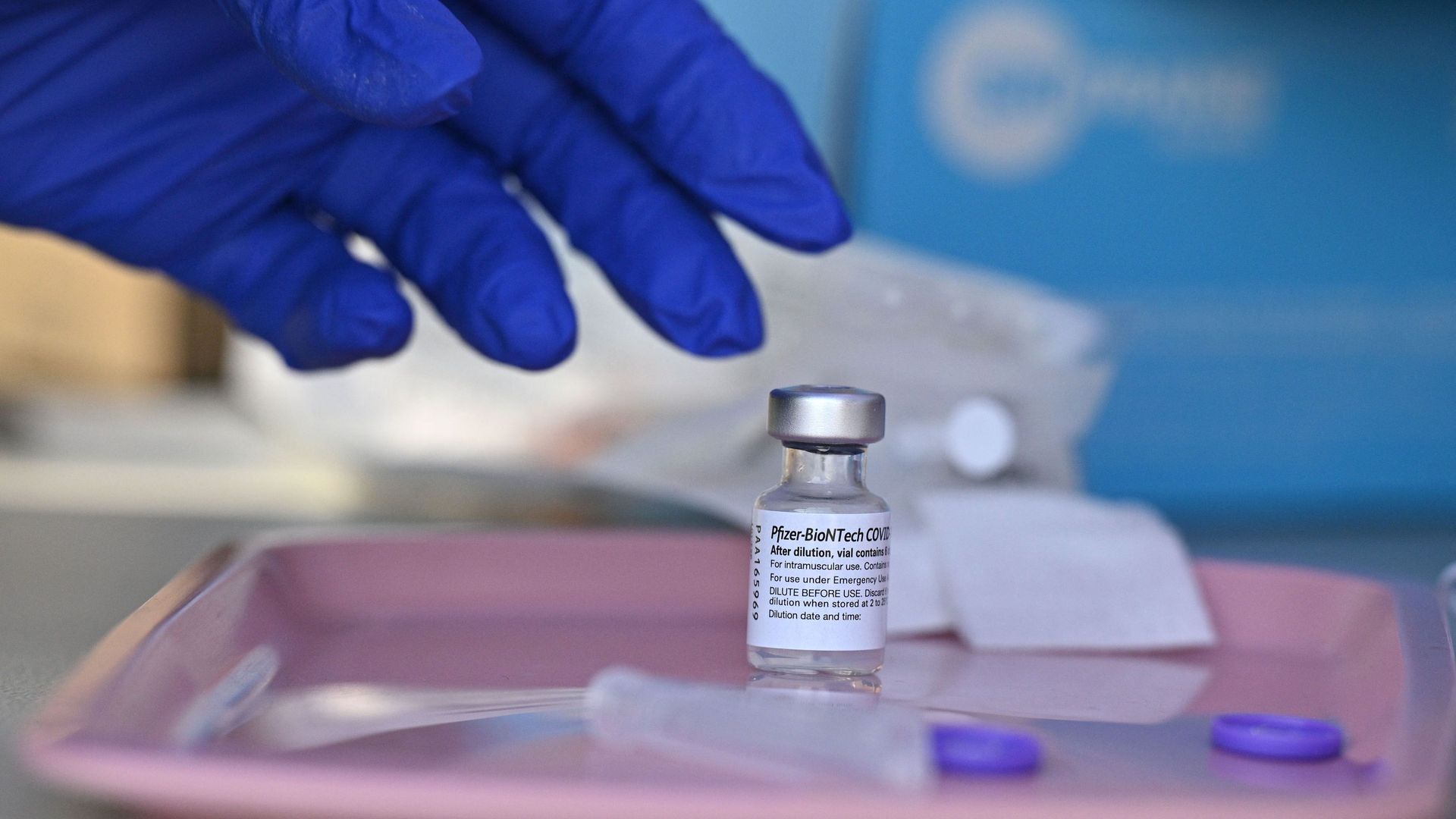 The U.S. has discarded at least 15.1 million doses of COVID-19 vaccines since March 1, according to government data obtained by NBC News.
Why it matters: The data comes as the Delta variant spreads rapidly across the country, and after the Biden administration announced plans to roll out booster shots — renewing the need for an ample vaccine supply.
Globally, some nations have struggled to vaccinate large majorities of their residents — in many cases due to limited vaccine supply.
Driving the news: Data from the Centers for Disease Control and Prevention obtained by NBC reveals that four national pharmacies — Walgreens, CVS, Walmart and Rite Aid — have wasted more than 1 million doses each.
Walgreens reportedly discarded 2.6 million doses, CVS reported 2.3 million discarded, Walmart reported 1.6 million and Rite Aid reported 1.1 million, per NBC.
Health departments in four states — Texas, North Carolina, Pennsylvania and Oklahoma — each reported more than 200,000 wasted doses, NBC reported.
Reasons for discarding doses include cracked vials, errors diluting the vaccine and freezer malfunctions, among other things.
The big picture: The data on wasted doses — still a small fraction of the overall doses distributed in the U.S. — is based on self-reporting from pharmacies, states and other providers, meaning more doses may have been wasted than reported.
Go deeper: CVS and Walgreens have wasted over 128,000 COVID doses
Go deeper