NASA to measure the noise of Joby's electric air taxi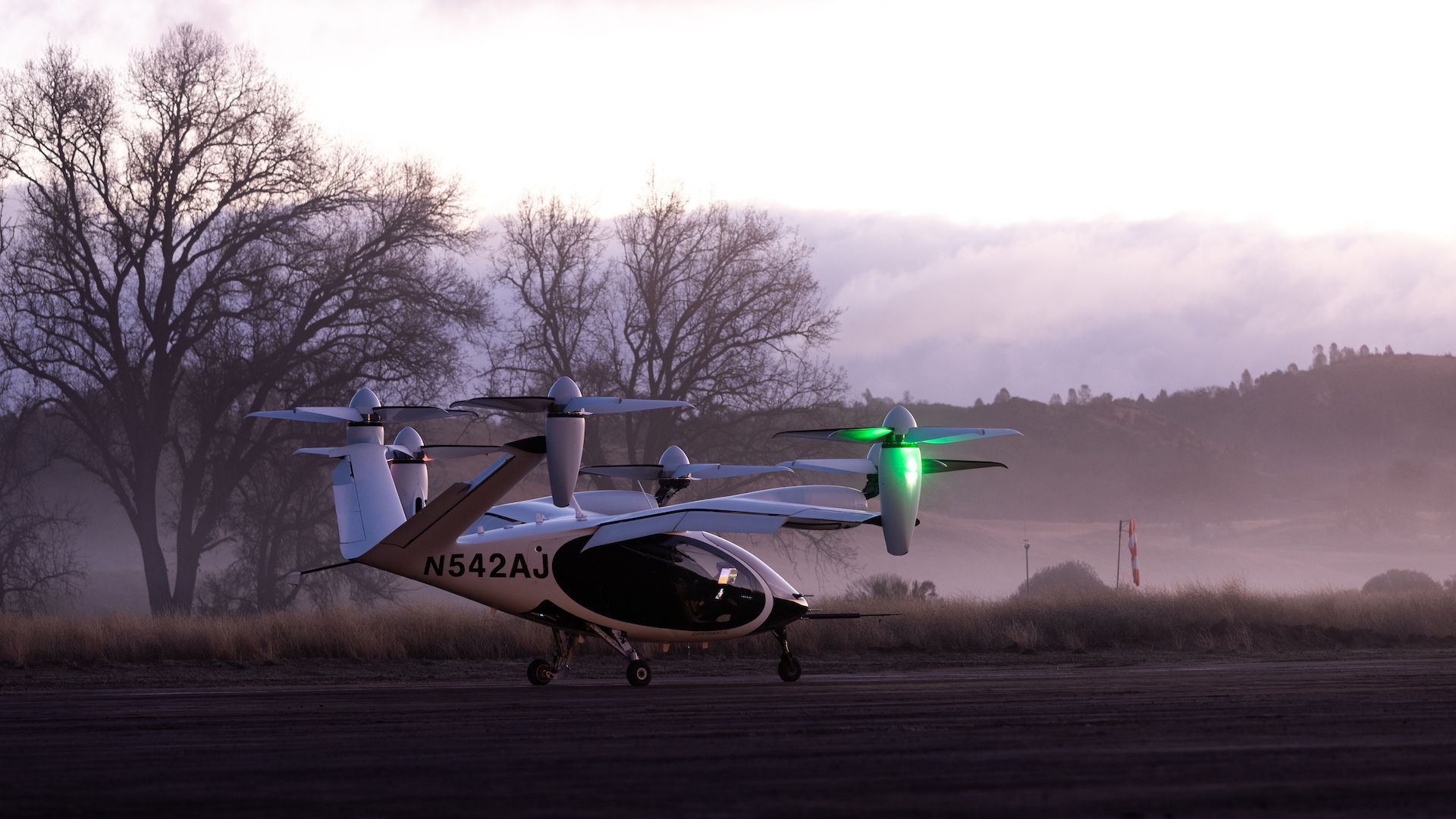 NASA and Joby Aviation are kicking off acoustic measuring tests as part of a program to promote public confidence in emerging aviation markets, Joby announced Wednesday.
Why it matters: If electric air taxis are to gain wide adoption, they need to be quiet aircraft, so measuring their precise noise footprint gives Joby an early mover advantage versus the competition in this area.
The big picture: The testing, Joby claims, will make the company the first to fly an all-electric vertical takeoff and landing (eVTOL) aircraft as part of NASA's Advanced Air Mobility Campaign.
Joby went public on the New York Stock Exchange last month and aims to start commercial use of its tilt-rotor aircraft in 2024.
How it works: The two-week test campaign will take place at Joby's base near Big Sur, California, where NASA has deployed an array of more than 50 pressure ground plate microphones to measure Joby aircraft's sound emissions from multiple directions.
What they're saying: "From day one, we prioritized building an aircraft that not only has an extremely low noise profile, but blends seamlessly into the natural environment," said Joby founder and CEO JoeBen Bevirt, in a press release.
Specifically, Joby's blades and other components were designed to avoid the loud "whop, whop, whop" sounds made by traditional helicopters.
What's next: Joby is aiming to gain FAA certification of its four-seat, zero-emissions electric air taxis in 2023.
Go deeper