The pandemic hasn't helped or hurt Medicare's solvency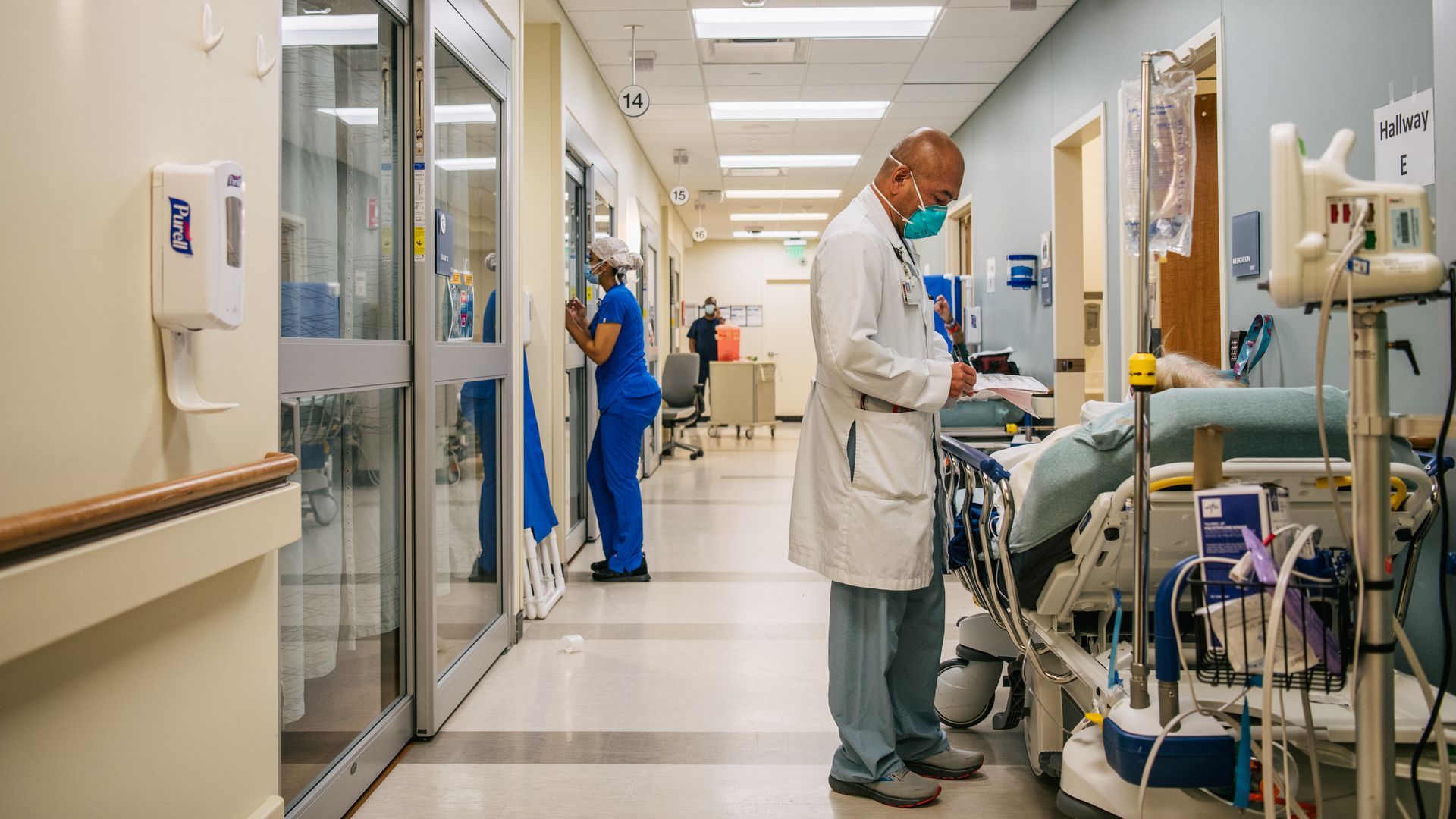 Medicare won't be able to fully pay for patients' hospital bills by 2026, a similar forecast from last year, according to the latest report from Medicare's trustees.
The bottom line: The coronavirus pandemic both drastically lowered payroll taxes that fund Medicare and stymied care that Medicare pays for. But the virus "is not expected to have a large effect on the financial status of the trust funds after 2024," the trustees said.
The big picture: The pandemic has created a tug-and-pull situation in health care, and the Medicare trustees' report epitomizes it.
The surge in layoffs lowered payroll taxes, which fund Medicare, and the federal government had to shoulder expenses tied to COVID-19 hospitalizations, tests and vaccines for Medicare enrollees.
However, "spending for non-COVID care declined significantly," the trustees wrote.
Like the broader industry, deferral of care more than offset COVID-19 expenses. And it's why Medicare's solvency date for hospital bills didn't change.
What to watch: Medicare's private insurance option and a pricey new drug will factor heavily into the program's finances.
Medicare Advantage enrollment is projected to rise drastically faster than the trustees anticipated last year. That could suck a lot more money from the hospital trust fund since Medicare Advantage plans cost more than traditional Medicare.
All projections did not include Aduhelm, the controversial Alzheimer's drug that Medicare is still evaluating for coverage. With a list price of $56,000 per year on average, Aduhelm could blow up Medicare's financing structure.
Go deeper