Idaho governor calls on National Guard to help hospitals as COVID-19 cases surge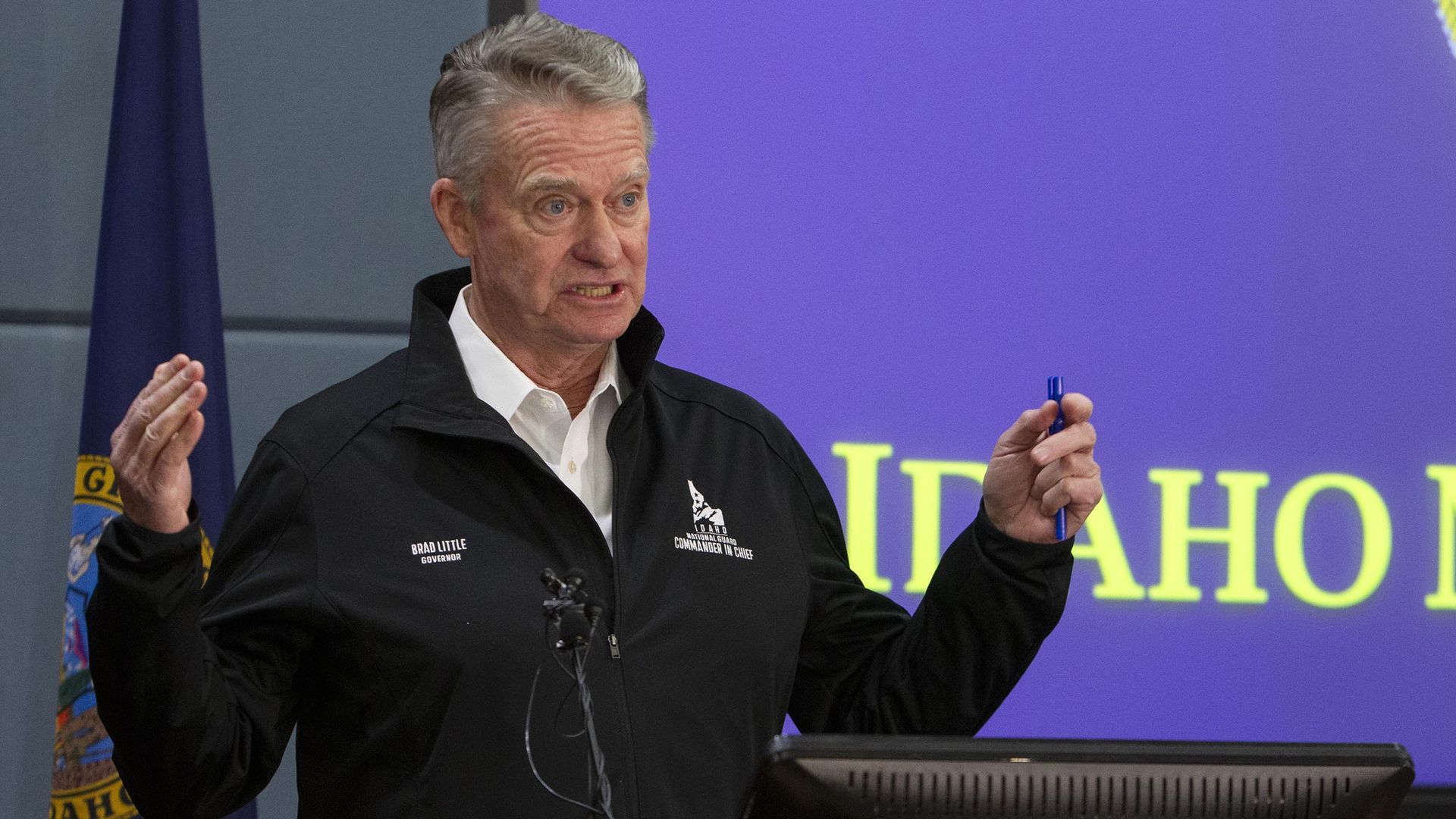 Idaho Gov. Brad Little on Tuesday announced he is reactivating the National Guard and directing up to 370 additional people to help hospitals as they reach capacity.
Why it matters: There were only four intensive care unit beds available Tuesday in the entire state, out of nearly 400, the Republican governor wrote in a news release. There are more COVID-19 patients in ICU beds in the state "than ever before. The vast majority of them are unvaccinated," the release states.
"Where hospitals have converted other spaces to be used as contingency ICU beds, those are filling up too," Little added.
What he's saying: "We are dangerously close to activating statewide crisis standards of care — a historic step that means Idahoans in need of health care could receive a lesser standard of care or may be turned away altogether," Little said.
"In essence, someone would have to decide who can be treated and who cannot. This affects all of us, not just patients with COVID-19."
Details: Up to 150 guardsmen will support short-staffed health facilities and will handle procedures like screenings, lab work and more.
The U.S. General Services Administration will send in 200 additional medical and administrative personnel.
A 20-person medical response team from the Department of Defense will be deployed to North Idaho, where vaccination rates are low.
By the numbers: Idaho has reported a total of 221,389 coronavirus cases and 2,363 confirmed deaths, according to government data.
Cases have been surging since early July.
Go deeper