CAIR lawsuit offers revelations into organization's inner workings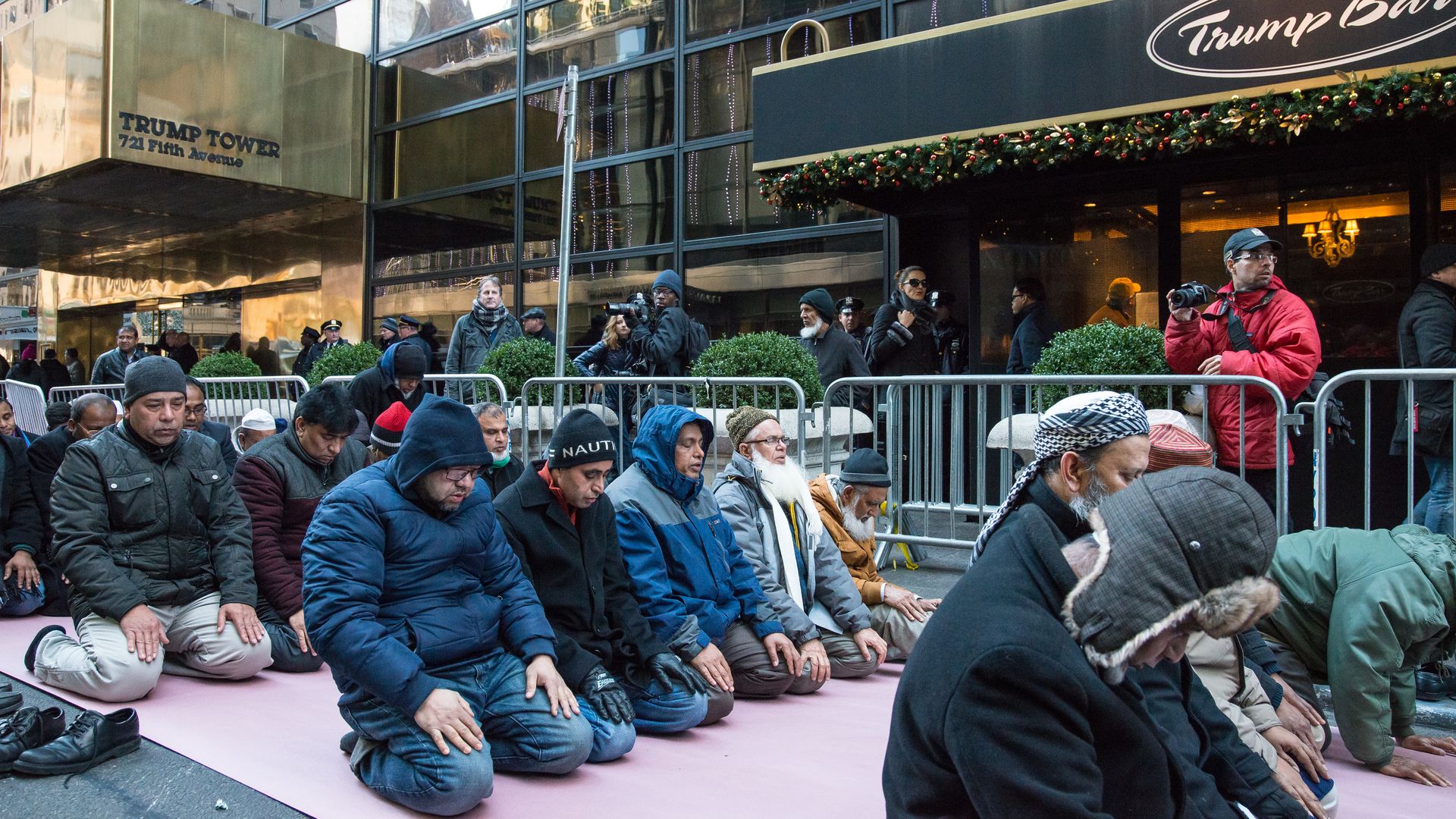 A legal battle between one of the nation's most prominent Muslim advocacy groups and one of its former senior officials threatens to escalate allegations of sexual misconduct and reveal details of the organization's internal workings.
Why it matters: The Council on American-Islamic Relations (CAIR) is a large and influential civil rights group. Its defamation lawsuit against former board member and senior executive Lori Saroya poses some major reputational risks.
Background: The lawsuit, filed in May, accuses Saroya of running a multi-year campaign to defame CAIR and cut off its sources of financial support.
Saroya resigned from the group in 2018, and has since accused its leadership of participating in or attempting to cover up sexual misconduct, discrimination and financial improprieties.
She vehemently denies CAIR's defamation allegations. In an answer to the lawsuit, Soraya went into detail about the "sexual harassment, gender discrimination, corruption and mismanagement" she says she witnessed.
She also published some internal CAIR communications and documents. They showed the group considered paying $10,000 to an ex-employee if she agreed not to publicize allegations — disputed by CAIR — that she was denied a leadership post because she was not Muslim.
Other documents revealed internal concerns from CAIR's New York chapter that the national organization was violating legal ethics rules.
What's new: CAIR is trying to prevent further disclosure of such internal records as the lawsuit approaches trial.
The organization filed a letter with the court last week asking for a protective order ensuring the confidentiality of sensitive records filed during the lawsuit.
"CAIR has reason to believe that Saroya will publish CAIR's confidential and proprietary information produced in discovery if the information is not protected from dissemination pursuant to a protective order," the group wrote.
Saroya told the court that CAIR is trying to "sanitize the public record" by using "the protective order to prevent public filing of unflattering documents that go the heart of the claims here."
What they're saying: CAIR spokesperson Ibrahim Hooper said the group "cannot comment on pending litigation."
But he added: "It is important to note that CAIR is a diverse, multifaith organization that includes Protestants, Catholics, Mormons, Jews, people of other faiths and people of no faith in various positions, including critical leadership roles at our local and national offices."
Saroya did not respond to a request for comment.
Between the lines: The lawsuit may litigate allegations of sexual misconduct from numerous former female CAIR employees spelled out in part in a National Public Radio investigation this year.
Saroya also accuses CAIR of depriving its state chapters of grant money, and of accepting substantial amounts of funding from unknown foreign sources.
CAIR denies all those allegations. Its lawsuit stressed its internal efforts to thoroughly investigate any allegations of sexual misconduct.
Documents filed in the lawsuit could reveal details of CAIR's internal handling of those reports and, potentially, sensitive information about its operations and finances.
What's next: The lawsuit could drag on for years.
A preliminary litigation schedule released by the court in July said the case "shall be ready for a Jury trial on April 15, 2023."
Go deeper