Biden: Texas abortion law "blatantly" violates constitutional rights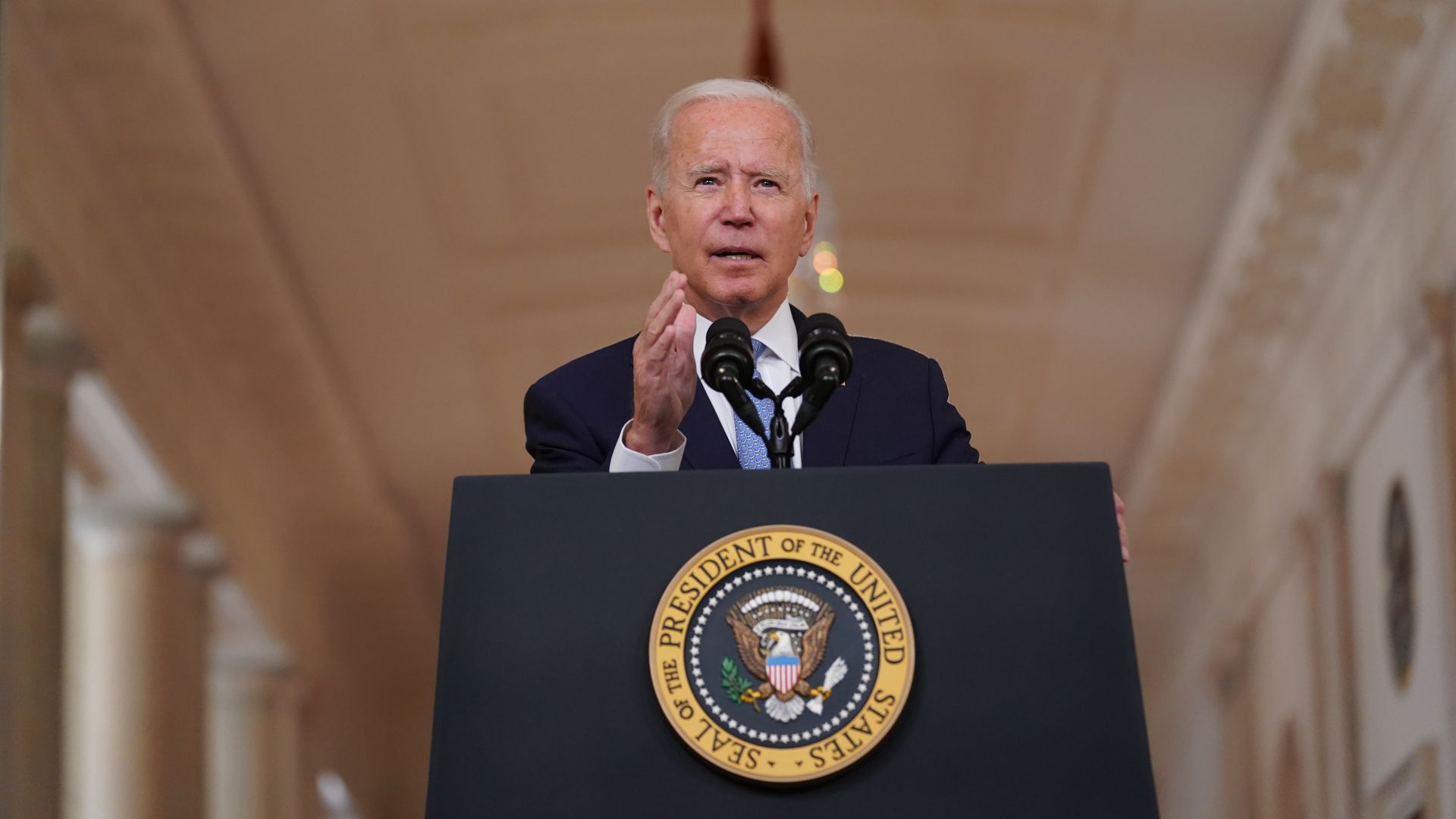 President Biden said in a statement Wednesday that Texas' new law that outlaws most abortions after around six weeks of pregnancy "blatantly violates" the constitutional right established by the Supreme Court's 1973 decision on Roe v. Wade.
Why it matters: The law went into effect early Wednesday after the Supreme Court did not act on requests from reproductive rights advocates to block the ban, which is one of the most restrictive in the U.S.
The law specifically bans abortions after a fetal heartbeat is detected, which can be as early as six weeks, before many people know they are pregnant.
It also makes no exceptions for pregnancies that are a result of rape or incest if a heartbeat is detected and offers at least $10,000 to citizens who successfully sue any person assisting pregnant people with getting abortions that violate the ban.
What he's saying: "The Texas law will significantly impair women's access to the health care they need, particularly for communities of color and individuals with low incomes," Biden said.
"And, outrageously, it deputizes private citizens to bring lawsuits against anyone who they believe has helped another person get an abortion, which might even include family members, health care workers, front desk staff at a health care clinic, or strangers with no connection to the individual," he added.
"My administration is deeply committed to the constitutional right established in Roe v. Wade nearly five decades ago and will protect and defend that right."
Press Secretary Jen Psaki added in a press briefing on Wednesday that the administration would "call for the codification" of Roe v. Wade in Congress.
Go deeper: Texas ban on second-trimester abortion procedure upheld by appeals court
Go deeper