UN warns of looming "humanitarian catastrophe" in Afghanistan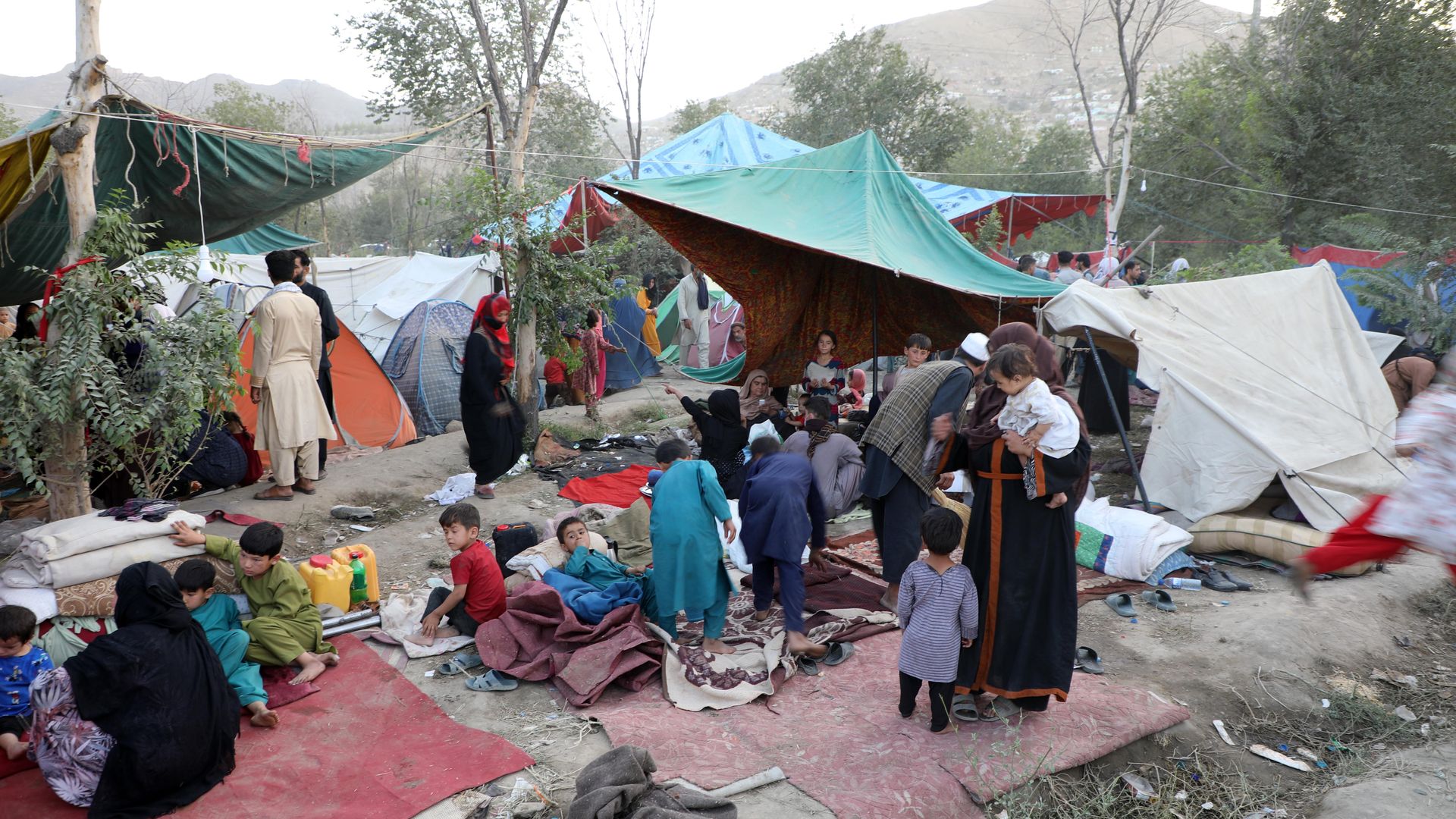 UN Secretary-General António Guterres urged countries to provide "flexible and comprehensive funding" to Afghanistan in its "darkest hour of need," as he warned of an impending humanitarian crisis in a statement out Tuesday.
Why it matters: Some 18 million people, nearly half of the country's population, are in need of humanitarian aid, per Guterres. The World Health Organization has warned of a waning number of medical supplies and fears abound of an economic crisis.
What they're saying: "I want to express my grave concern at the deepening humanitarian and economic crisis in the country and the threat of basic services collapsing completely," Guterres said.
On top of recent events, Guterres warned that a severe drought and upcoming winter will call for extra food, health supplies, and shelters be made available.
The Secretary-General called on "all parties to facilitate safe and unimpeded humanitarian access for life-saving and life-sustaining supplies, as well as for all humanitarian workers — men and women."
"I urge all Member States to dig deep for the people of Afghanistan in their darkest hour of need. I urge them to provide timely, flexible and comprehensive funding."
The bottom line: "People are losing access to basic goods and services every day.  A humanitarian catastrophe looms," he said.
Go deeper