The state of space startups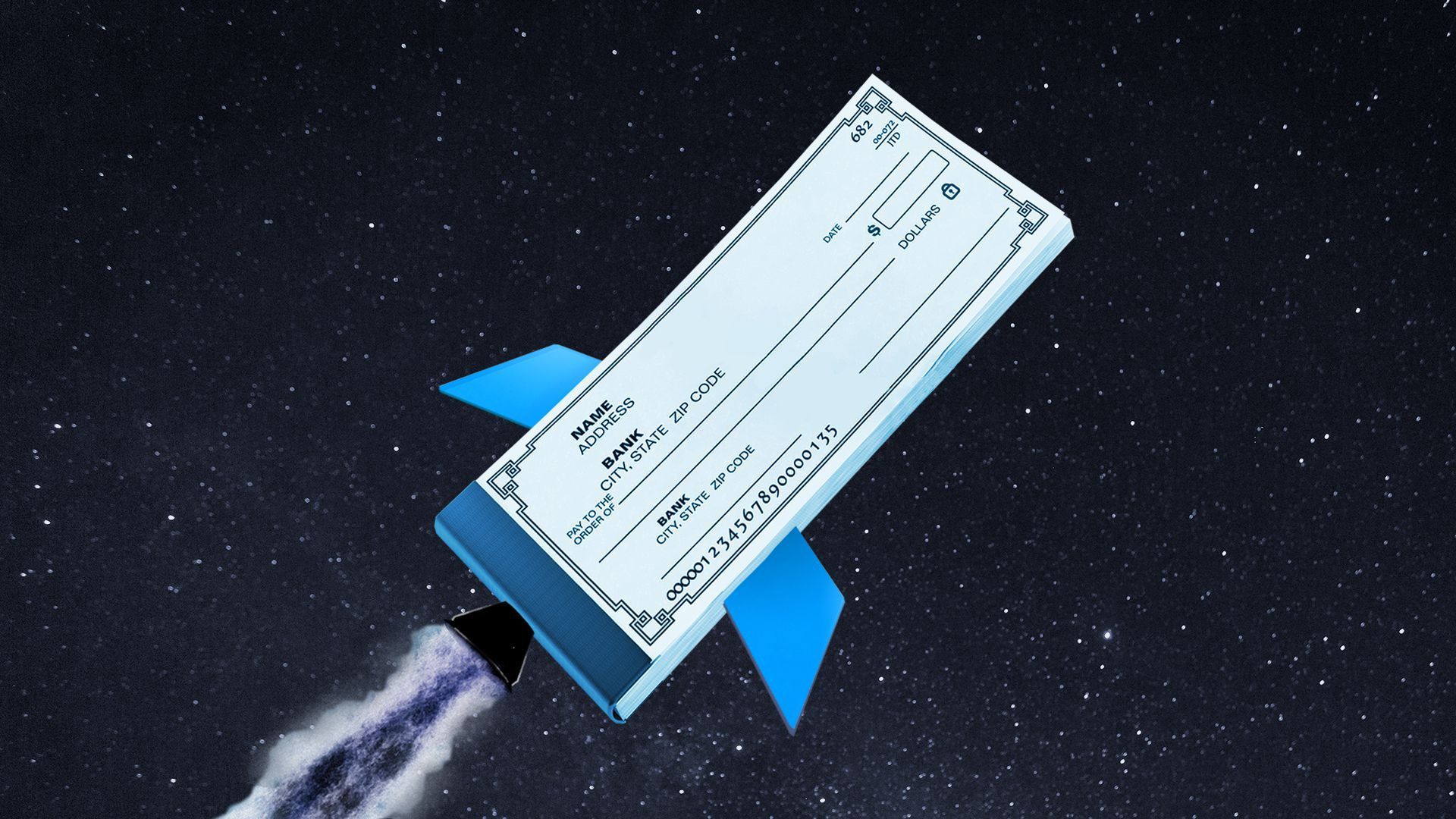 Space startups garnered record investment last year, according to a new report.
Why it matters: The influx — despite the coronavirus pandemic — shows that investors are still interested in the growing industry and see relatively young companies as worthy of funding.
State of play: Space startups brought in about $7.6 billion in investment last year, breaking the 2019 record of $6.5 billion, according to a report from BryceTech.
342 investors invested in 124 startups in 2020, with nine companies bringing in 80% of the total funding invested.
From 2000 to 2020, space startups drew $36.7 billion in investment, according to the report.
Between the lines: Much of the funding last year came from venture capital sources, but companies going public via special-purpose acquisition companies (SPACs) are also a growing source of investment.
About 6% of the $7.6 billion actually came from public offerings, with that number expected to grow in the coming years.
The big picture: Initial data from the first two quarters of 2021 shows that the space industry is continuing to attract plenty of investment and attention.
A report released in July from Space Capital said $9.9 billion was invested in all space companies — not just startups — during the second quarter of 2021.
Most investment has gone to established companies in the sector, but early-stage rounds of investment have brought in about $1 billion this year, which signals healthy investment, according to Space Capital.
Go deeper