South Korea will be first country to curb Google, Apple app-store payments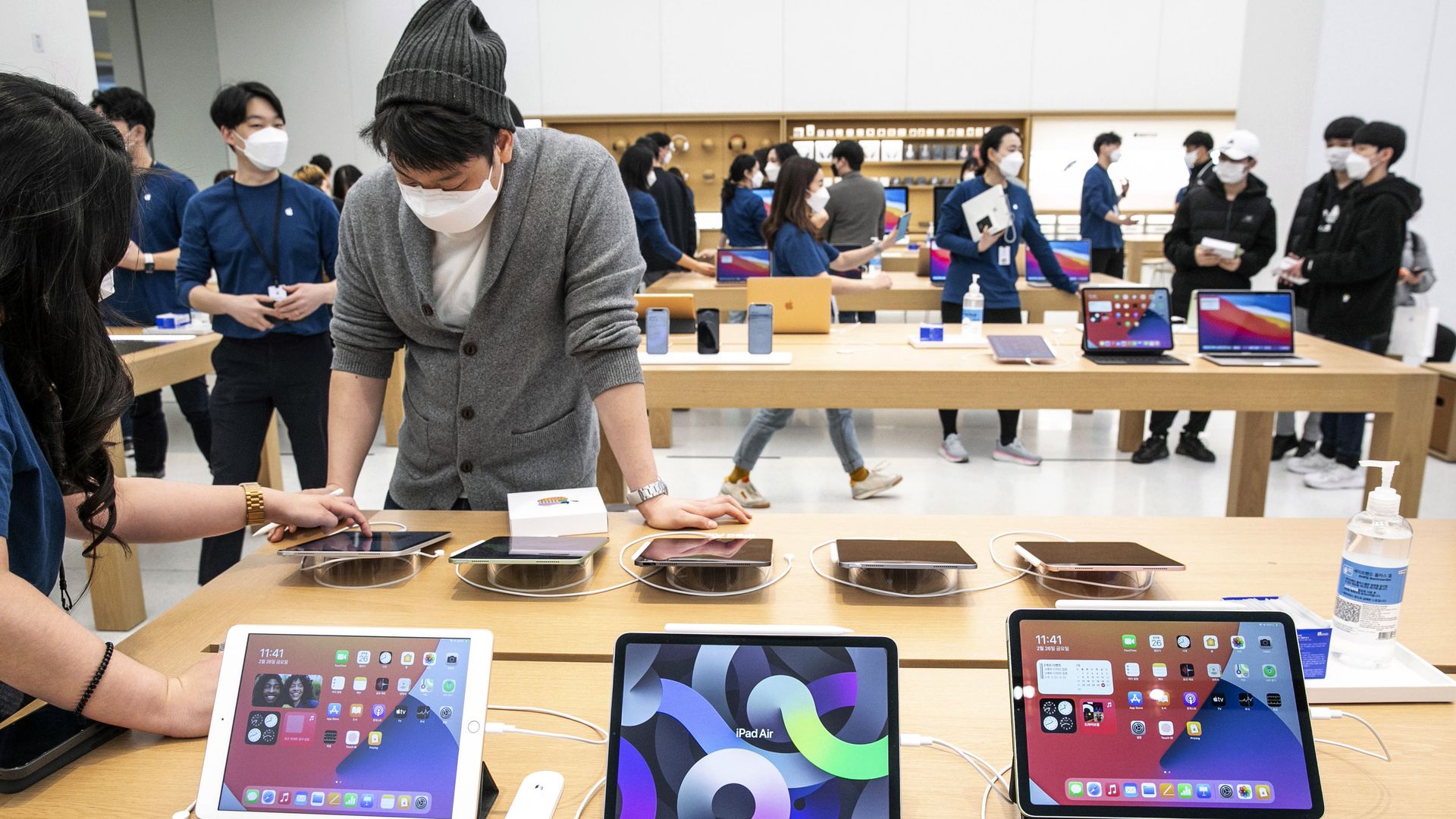 South Korean lawmakers passed a bill Tuesday that will prevent Google and Apple from forcing software developers to use their payment systems for in-app purchases, according to the Wall Street Journal.
Why it matters: The bill, which will become the first law of its kind after it's signed by President Moon Jae-in, threatens to reduce Google and Apple's dominance over app developers and their access to commissions from in-app sales.
The legislation also prevents app platforms from unreasonably delaying the approval of apps or deleting them from the store.
The big picture: The bill will likely be cited by lawmakers in the European Union and the U.S. who are also attempting to rein in the major tech companies.
The EU's antitrust commission charged Apple with antitrust violations in April after the company required music-streaming apps like Spotify to use its in-app payments system to sell digital content and charged high commission fees.
Apple was also recently forced to make concessions to settle a class-action lawsuit brought by U.S.-based developers over key structures of its App Store.
A bipartisan trio of U.S. senators unveiled legislation earlier this month that would, like South Korea's legislation, ban app store operators from requiring use of their own in-app payment systems.
Go deeper: Fall antitrust forecast: Biden raises hammer on Big Tech
Go deeper