Social security funds could deplete earlier than expected due to pandemic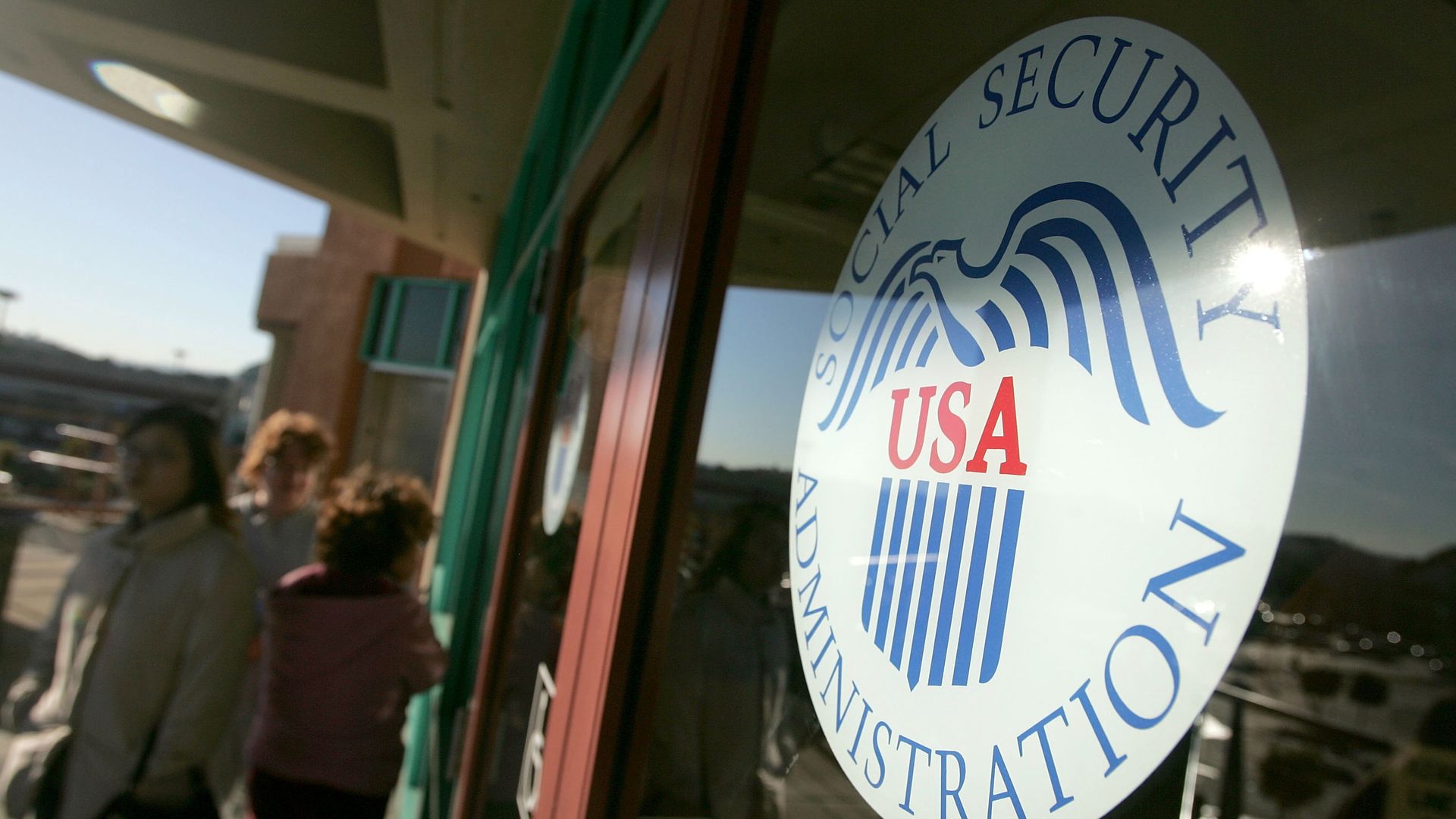 Social security funds that many Americans rely on for their retirement benefits will be depleted sooner than expected as a result of the pandemic, according to a report published Tuesday by the Treasury Department.
Why it matters: Concerns about social security funding are not new, but the coronavirus pandemic seems to have taken another toll on Americans' finances.
The big picture: Most Americans rely on the two social security funds — the Old-Age and Survivors Insurance (OASI) Trust Fund and Disability Insurance (DI) Trust Fund — run by the Treasury Department for paychecks once they stop working after retirement or due to a disability, per CNBC.
"The finances of both programs have been significantly affected by the pandemic and the recession of 2020," the report's fact sheet notes.
The OASI Trust Fund will be able to make regular payments until 2033, one year earlier than was projected last year. After that, it will transition to only being able to pay 76% of scheduled benefits.
The DI Fund will be funded until 2057, eight years earlier than estimated last year. At that point, it will only be able to pay 91% of scheduled benefits.
Medicare's hospital insurance is on track to be depleted by 2026, the same estimate that was given last year, the report adds.
The bottom line: "Lawmakers have many policy options that would reduce or eliminate the long-term financing shortfalls in Social Security and Medicare," per the fact sheet.
"Taking action sooner rather than later will permit consideration of a broader range of solutions and provide more time to phase in changes so that the public has adequate time to prepare."
Go deeper