Virginia governor pardons seven Black men executed in 1951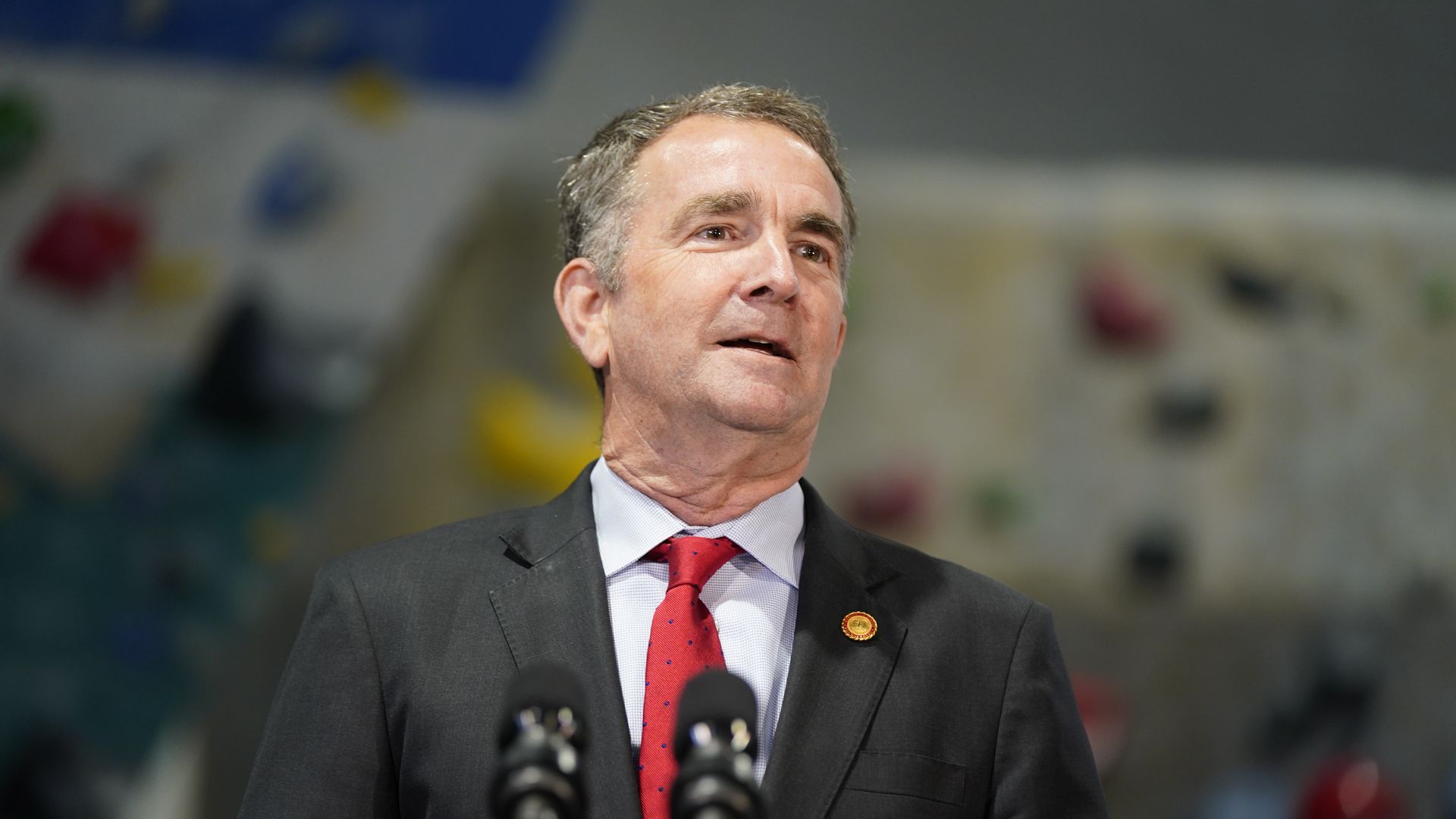 Virginia Gov. Ralph Northam (D) on Tuesday posthumously pardoned seven Black men who were executed in 1951 after being tried and convicted by all-white juries for the rape of a white woman.
Why it matters: The pardons seek to address the racial inequities in the use of the death penalty, which has been disproportionately applied to Black people, specifically in the first half of the 20th century, AP reports.
From 1908 to 1951, state records show that all 45 people executed for rape were Black men, per Northam's announcement.
Driving the news: The "Martinsville Seven" were convicted of raping 32-year-old Ruby Stroud Floyd, a white woman, in Martinsville, Virginia, on Jan. 8, 1949, per AP.
The seven men were executed in Virginia's electric chair in February 1951.
The seven men were: Francis DeSales Grayson, 37; Frank Hairston Jr., 18; Howard Lee Hairston, 18; James Luther Hairston, 20; Joe Henry Hampton, 19; Booker Millner, 19; and John Claybon Taylor, 21.
The big picture: In December, advocates and descendants of the seven men asked Northam to issue posthumous pardons, writing in a petition that their trials were unfair, per AP.
"The Martinsville Seven were not given adequate due process 'simply for being Black,' they were sentenced to death for a crime that a white person would not have been executed for 'simply for being Black,' and they were killed, by the Commonwealth, 'simply for being Black,'' the group wrote to Northam.
Northam announced the pardons on Tuesday after meeting with a dozen descendants of the men and their advocates, per AP.
Our thought bubble, via Axios' Russell Contreras: The posthumous pardons are the latest centering on Black victims who historians say were victims of racial terror and injustice in the criminal justice system.
In May, Maryland Gov. Larry Hogan issued posthumous pardons for 34 people who were victims of racial lynchings.
Four Black American men were posthumously pardoned in 2019 by Florida Gov. Ron DeSantis seven decades after being accused of raping a white woman. The case became symbolic of racial injustice in the state.
What he's saying: "This is about righting wrongs," Northam said. "We all deserve a criminal justice system that is fair, equal, and gets it right — no matter who you are or what you look like."
"I'm grateful to the advocates and families of the Martinsville Seven for their dedication and perseverance. While we can't change the past, I hope today's action brings them some small measure of peace."
Go deeper: Maryland governor pardons 34 Black victims of "horrific" lynchings
Go deeper