NASA's Perseverance rover preps for next Mars rock sampling attempt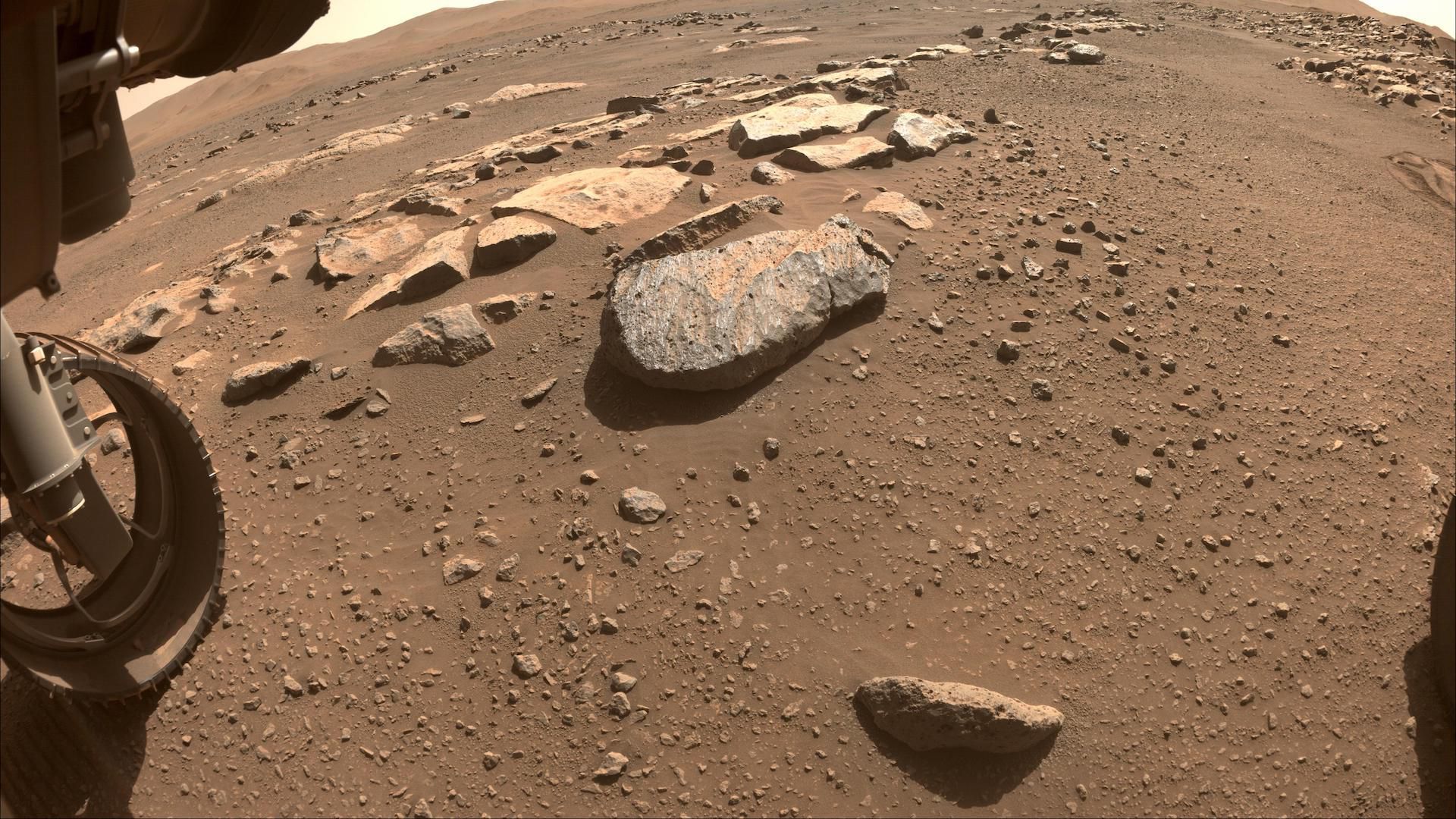 NASA's Perseverance rover is getting ready to make its second attempt to collect a rock sample on Mars.
Why it matters: One of the rover's main goals is to collect samples of interesting looking rocks — that may harbor signs of past life — on the Red Planet and store them for a future mission to collect and return to Earth.
Catch up quick: The rover's first try at collecting a sample on Aug. 6 didn't work as planned.
The rock the team attempted to drill into and place in a sample tube was too crumbly and fell apart when the rover went to retrieve it.
Perseverance has now driven to a new area where the rocks on offer for sampling look a bit more promising, and the rover has already scraped away part of its target rock to see if it would stand up to the sampling process.
"The ridge is capped with a layer of rock that appears to resist wind erosion, a sign that it's more likely to hold up during drilling," NASA said in a statement.
What to watch: The sampling attempt using one of the 42 still viable tubes on the rover could happen as early as this week.
In order to make sure this sampling is successful, the team will have Perseverance use one of its cameras to snap a picture of the sampling tube before it's sealed to make sure it got a good sample of rock.
1 fun thing: The initial sampling attempt wasn't a total waste.
Perseverance managed to capture a sample of the Martian atmosphere in the tube, something NASA was planning to do at some point anyway, according to the space agency.
Go deeper: Movements on Mars unlock the Red Planet's interior
Go deeper