Corporations prepare to lobby against Biden's $3.5 trillion plan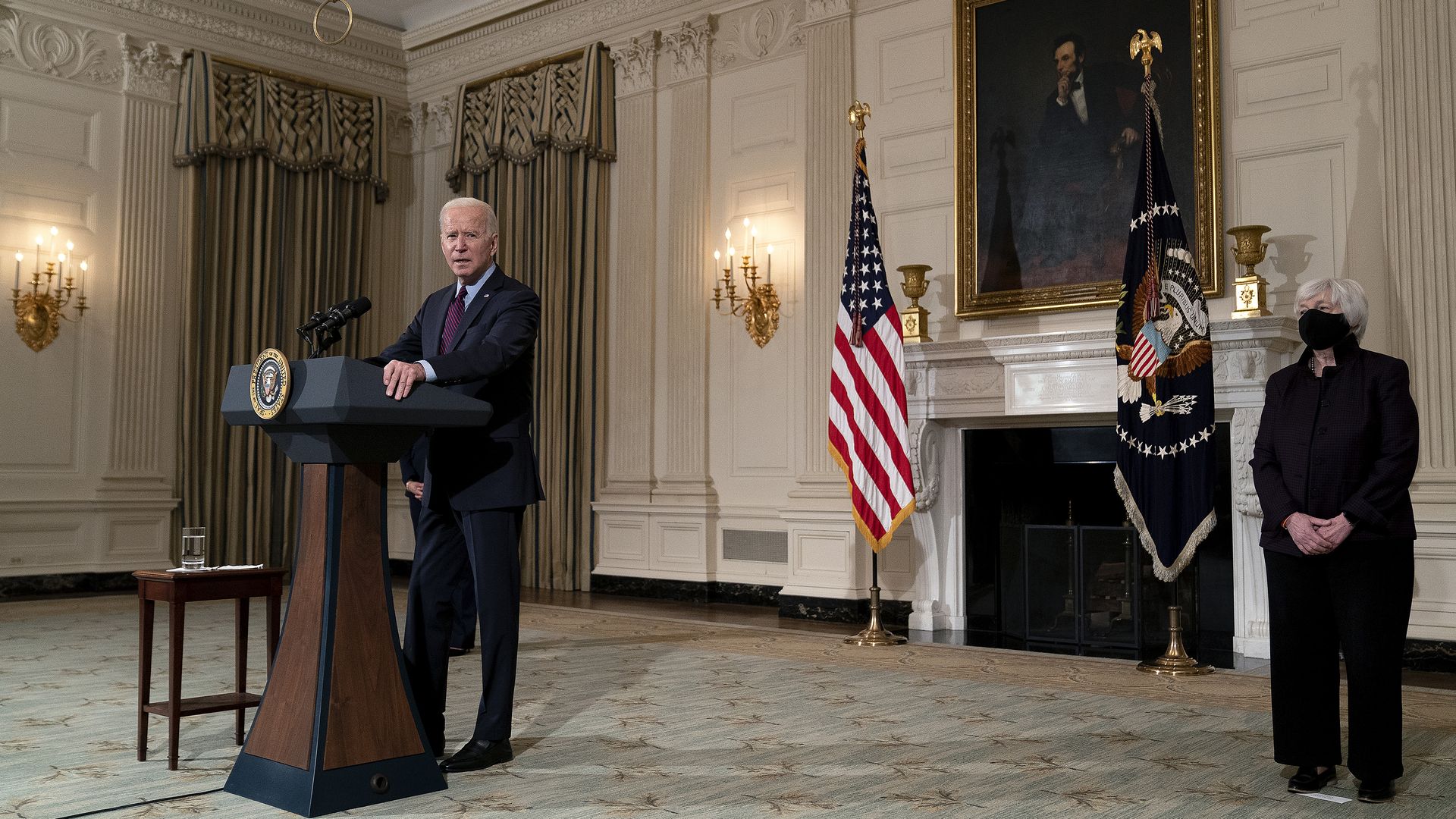 Political groups representing some of the biggest corporations in America — including Disney, Pfizer and ExxonMobil — are preparing a massive lobbying campaign against key pieces of President Biden's economic agenda, per the Washington Post.
Why it matters: The lobbying blitz could make passing the $3.5 trillion plan — Biden's signature domestic legislation — even more difficult. It already faces an uphill battle in the Senate where Democrats hold a slim majority and cannot lose a single vote.
Opposition is widespread and coming from many industries, including "drug manufacturers, big banks, tech titans, major retailers and oil-and-gas giants," per the Washington Post.
The U.S. Chamber of Commerce is taking on a significant role in lobbying against the legislation.
Other opponents include the RATE coalition, which includes Capital One, Disney and FedEx; the Business Roundtable, which has representatives from Apple and Walmart; and PhRMA, which represents the pharmaceutical industry.
Background: This represents a shift for the Chamber, which initially lobbied for the infrastructure bill that passed the Senate in August.
What they're saying: Neil Bradley, the Chamber's executive vice president, criticized the budget bill, saying it "proposes to fundamentally rewrite the rules of the road across virtually every major industrial sector."
Senator Bernie Sanders (I-Vt.), who helped craft the bill, said earlier this summer that the opposition from major corporations is a "sign of the greed that pervades corporate America."
Go deeper