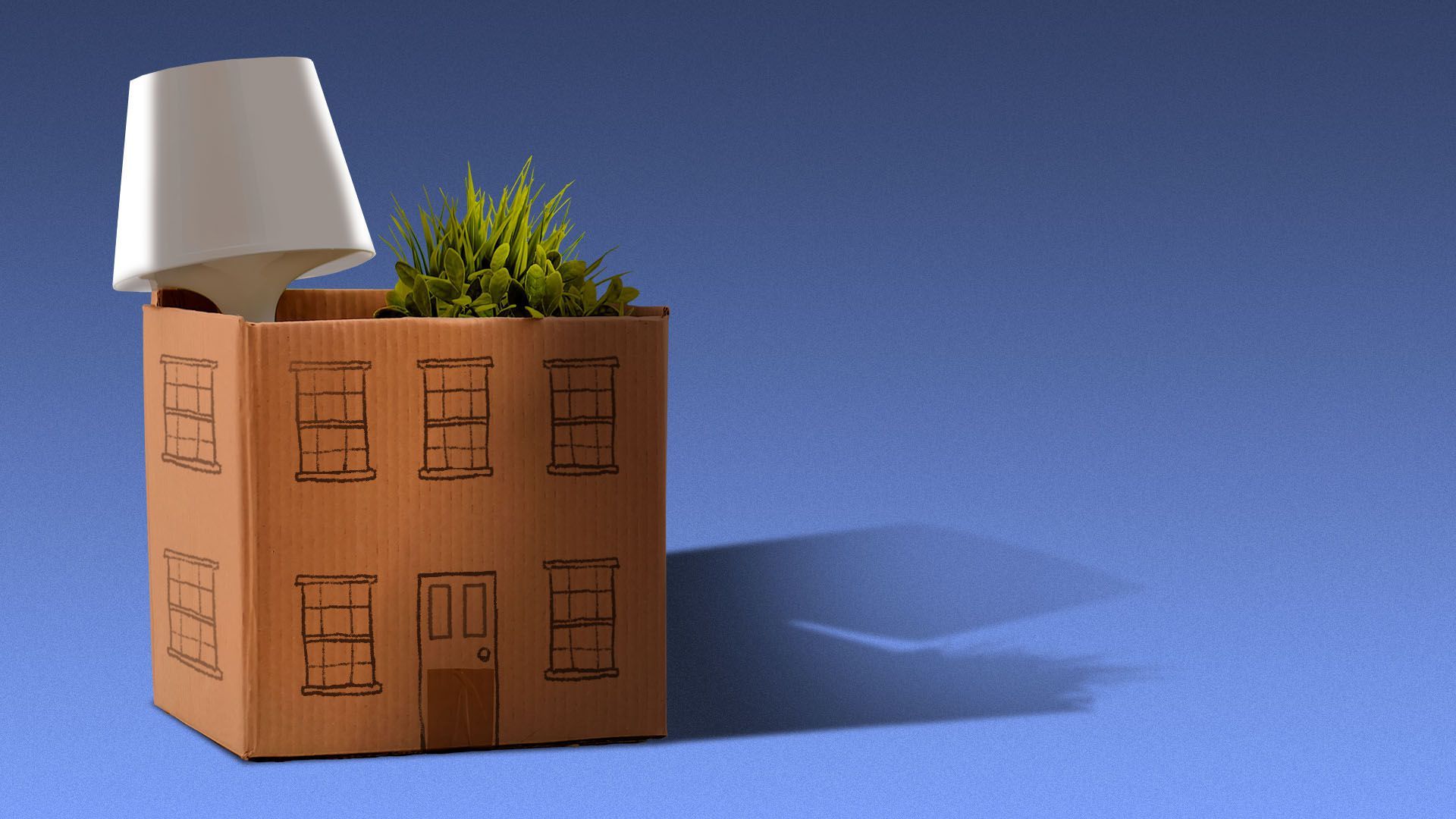 Nearly all American renters can now be evicted, for the first time since March 2020 — and a white-hot housing market is making eviction much more attractive for landlords.
Why it matters: There's an enormous pool of federal money available to protect renters who have fallen behind. But it's not going to stop hundreds of thousands of households from being evicted.
The big picture: Pre-pandemic, evictions tended to run at a rate of about 1 million per year. Since the pandemic hit, various federal and state moratoriums have brought that number down sharply, by about 60%.
Driving the news: The federal ban on evictions is no longer in effect, thanks to the Supreme Court, and while a handful of state eviction bans remain, nearly all of those will be gone by the end of September.
The other side: The government has earmarked $46.5 billion in emergency rental assistance (ERA), which should be more than enough to cover existing arrears. The problem is that money isn't going to renters.
It's distributed by the states, which are moving very slowly — New York State, for instance, has managed to spend less than 1.5% of its federal ERA funds.
By the numbers: According to the Census Bureau, 4.7 million American adults live in households "where eviction or foreclosure in the next two months is either very likely or somewhat likely."
If they're evicted, those families are much less likely to be able to find and keep steady work, and much more likely to end up living in crowded conditions conducive to the spread of COVID-19.
Goldman Sachs estimates that 750,000 households are likely to be evicted "in the fall and winter months."
The bottom line: The Supreme Court ruling is unlikely to unleash an immediate and massive backlog of evictions — such things wend their way through the courts slowly at the best of times, and the courts are understandably sympathetic to renters during a pandemic. But the number of evictions is still going to rise sharply over the coming months.
Go deeper