Reproductive rights groups ask Supreme Court to block Texas abortion ban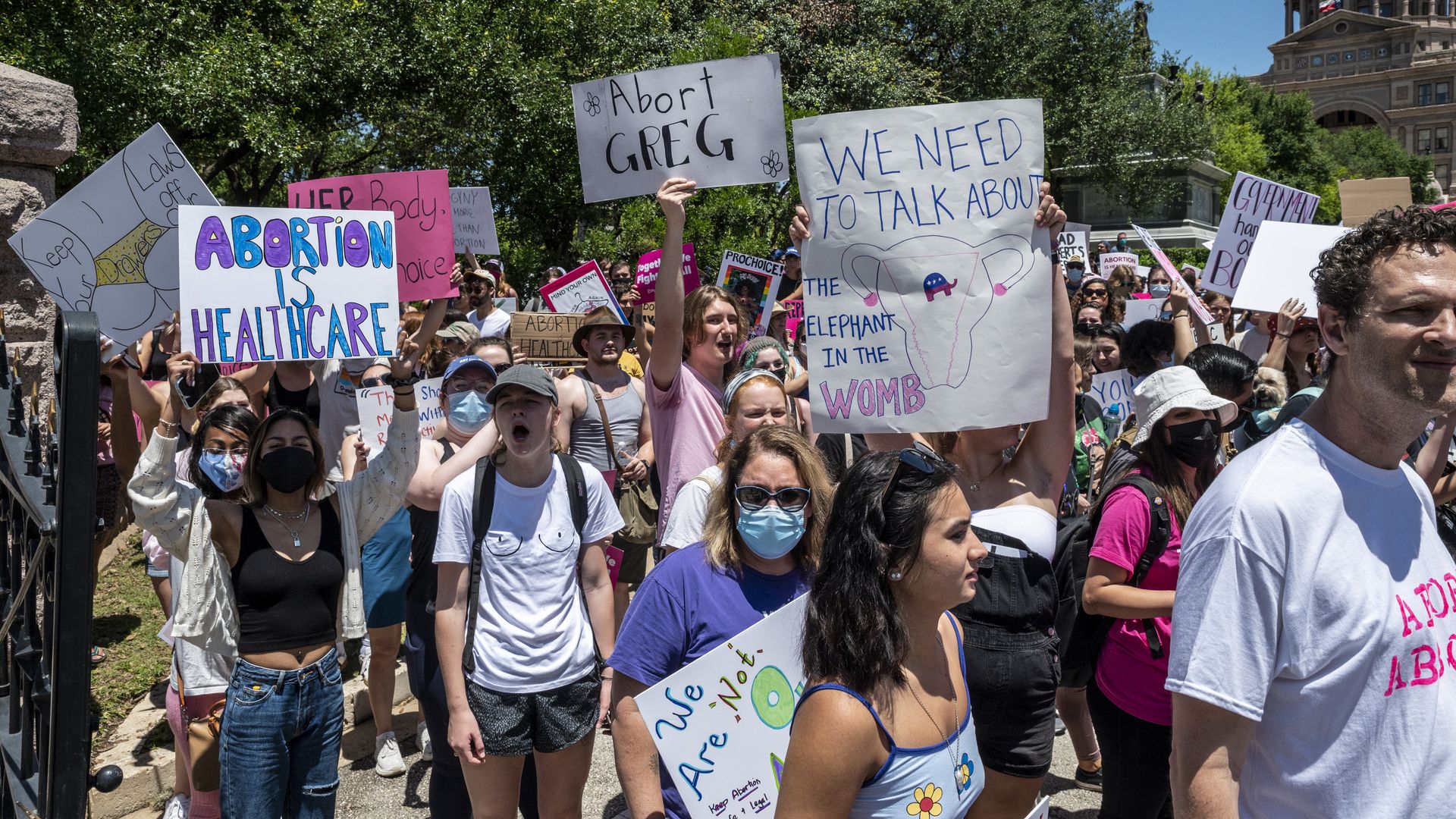 The ACLU and other reproductive rights advocates Monday said they have asked the U.S. Supreme Court to block a restrictive Texas abortion law that is set to take effect Wednesday.
Why it matters: The law bans abortion after a fetal heartbeat is detected, which can be as early as six weeks, and before many people know they are pregnant. The law also offers at least $10,000 to citizens who successfully sue any person assisting pregnant people in violation of the ban. It is one of the most restrictive abortion laws in the U.S.
"Our creator endowed us with the right to life and yet millions of children lose their right to life every year because of abortion," Texas Gov. Greg Abbott, a Republican, said when he signed the law in May.
It also does not provide exceptions for incest or rape.
What they're saying: About 85% to 90% of people who access abortion services in Texas are at least six weeks into pregnancy, "meaning this law would prohibit nearly all abortions in the state," according to the ACLU.
It also "creates a bounty hunting scheme that encourages the general public to bring costly and harassing lawsuits against anyone who they believe has violated the ban," including people driving someone to get an abortion, health care workers and clergy members who offer counsel, the ACLU said in a statement.
"The law would present an insurmountable barrier for many patients, with particularly severe impact on the communities that already bear the brunt of Texas's pre-existing web of medically unnecessary abortion restrictions: people of color, people with low incomes, and young people," per the Center for Reproductive Rights.
The filing comes after an appeals court declined to block the law on Sunday.
Go deeper