Stormy financial forecast for hospitals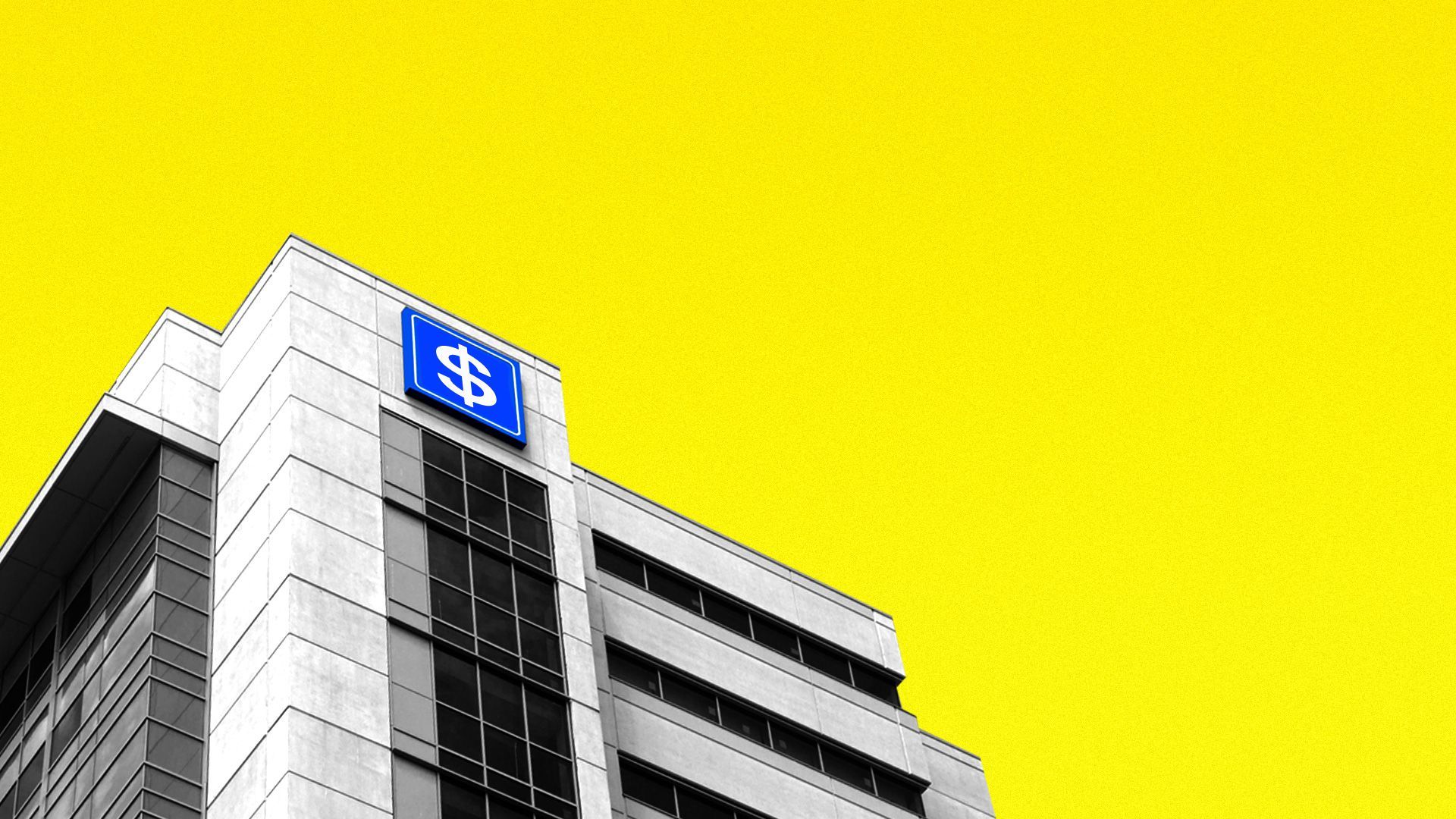 The financial forecast for hospitals in the second half of this year is looking decidedly stormier, thanks to the Delta variant, according to a new report from credit rating agency Fitch Ratings.
The big picture: The impact of Delta stretches across all areas of a hospitals' balance sheets and will likely hurt margins in the near- and medium-term.
What they're saying: "The way the year was supposed to shape up was the vaccines were going to lead us into a 'back to normal' period," Kevin Holloran, Fitch's sector leader for not-for-profit health care, told Axios. "And then, this Delta variant just snuck up on us."
What's happening: With hospitalizations quickly rising and ICUs filling due to COVID cases, expenses are up as demand for staff is outpaces supply — requiring hospitals to pay overtime or bring in pricier travel nurses.
The burn rate for supplies needed to treat COVID patients is also high, at a time when costs are surging.
At the same time, elective surgeries and other care — which help bring in revenue — are being postponed.
"We're staring down the barrel of last year's impact without the expectation of any stimulus dollars coming," Holloran said. "This third quarter and fourth quarter are shaping up to be very difficult."
Yes, but: Many hospitals still have strong balance sheets due to market returns and federal bailout money that will give them some cushion to ride this out.
Reality check: While hospitals aren't yet expecting additional federal help, they are among the largest employer and economic drivers in many congressional districts. When hospitals ask for relief from lawmakers, they typically get it.
What we're watching: Fitch has not yet officially changed its outlook on the sector as it watches trends over the next few weeks with the return to school.
There is also a question about whether the U.S. may follow a similar path with Delta to countries like the U.K. and India, where cases began to quickly drop after massive spikes.
Go deeper