The major highlights from Week 1 of the Paralympics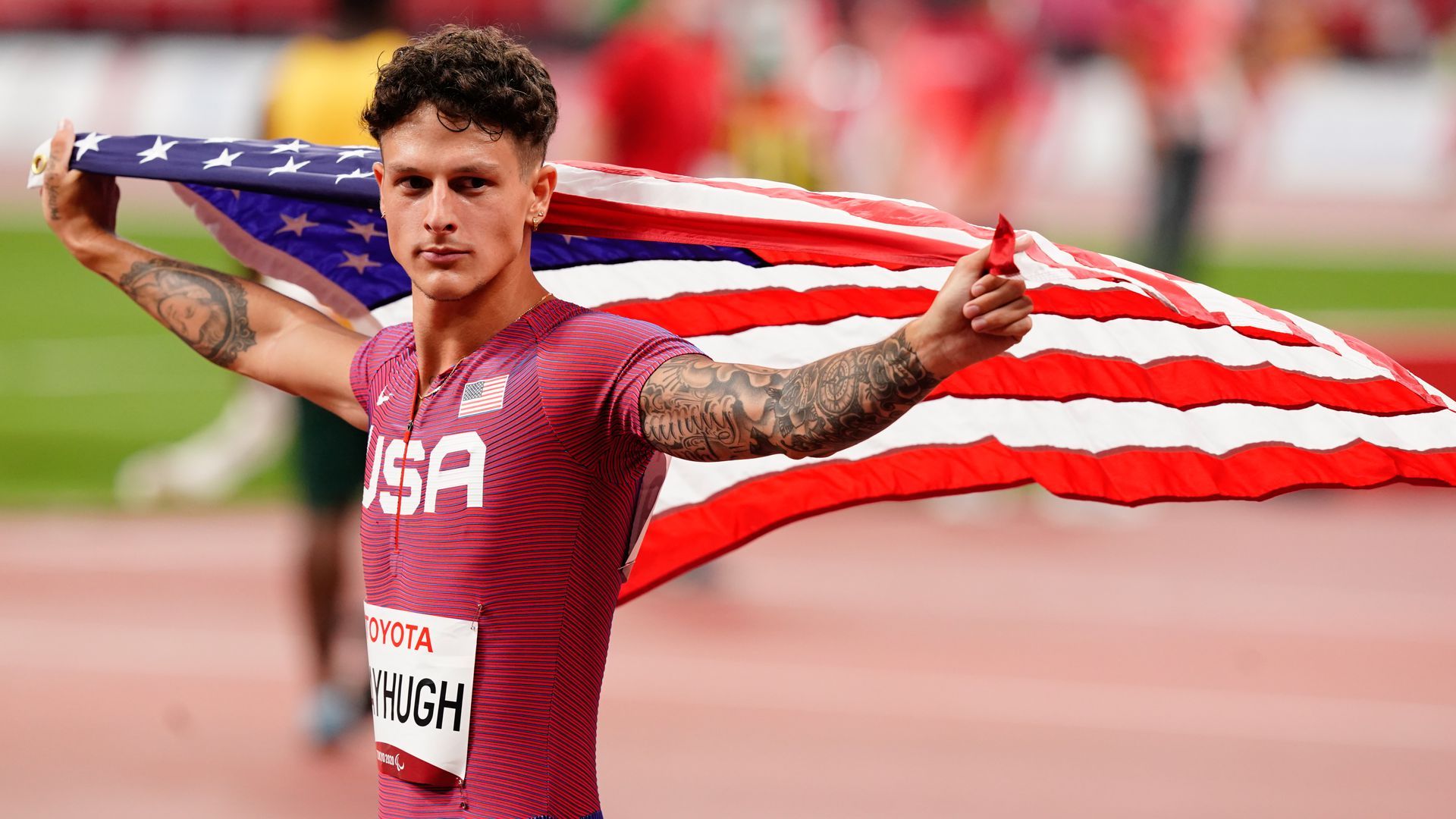 The 2020 Paralympics are halfway complete, with 4,403 athletes — including a record 1,853 women — putting on a show last week in Tokyo. Here are some of the Games' top stories:
🥇 Medal count: China has by far the most medals (119), followed by Great Britain (65), the Russian Paralympic Committee (59), Ukraine (50) and the U.S. (48). Full medal table.
🇦🇫 Afghanistan arrives: After being trapped in their home country with airports closed, both Afghan Paralympians have miraculously made their way to Tokyo in time to compete.
⭐️ All-time legends: British cyclist Dame Sarah Storey and American swimmer Jessica Long are moving ever higher up the ranks of their nation's greatest Paralympians.
🎓 NCAA at the Games: 62 current and former NCAA athletes, representing 64 schools, are competing in Tokyo. Cal State Northridge leads the way with three.
Highlights:
🇺🇸 Captain America: Sprinter Nick Mayhugh became the first T37 athlete (coordination impairments) to break 11 seconds in the 100 meters — and he did it twice in one day.
🩱 Teenage stars: 17-year-old visually-impaired American swimmers Anastasia Pagonis (400 free) and Gia Pergolini (100 back) both won gold and set world records in their first events.
💪🏼 Never give up: Team USA's Daniel Romanchuk (wheelchair 400), and Kendall Gretsch (women's wheelchair triathlon), and Japan's Tomoki Sato (wheelchair 400) completed epic comebacks to win gold.
🏓 See it to believe it: Egypt's Ibrahim Hamadtou didn't medal, but the 48-year-old table tennis player — who doesn't have arms — stole the show nonetheless.
📆 Coming up: 17 of the 23 disciplines still have medals up for grabs, with equestrian and powerlifting concluding today. The other 15 remaining events:
Team sports: Men's and women's goalball, wheelchair basketball and sitting volleyball, plus men's blind five-a-side soccer.
Individual: Archery, track and field, badminton, boccia, canoe sprint, road cycling, shooting, swimming, table tennis, taekwondo and wheelchair tennis.
Go deeper