Federal Trade Commission to probe gas station mergers as prices climb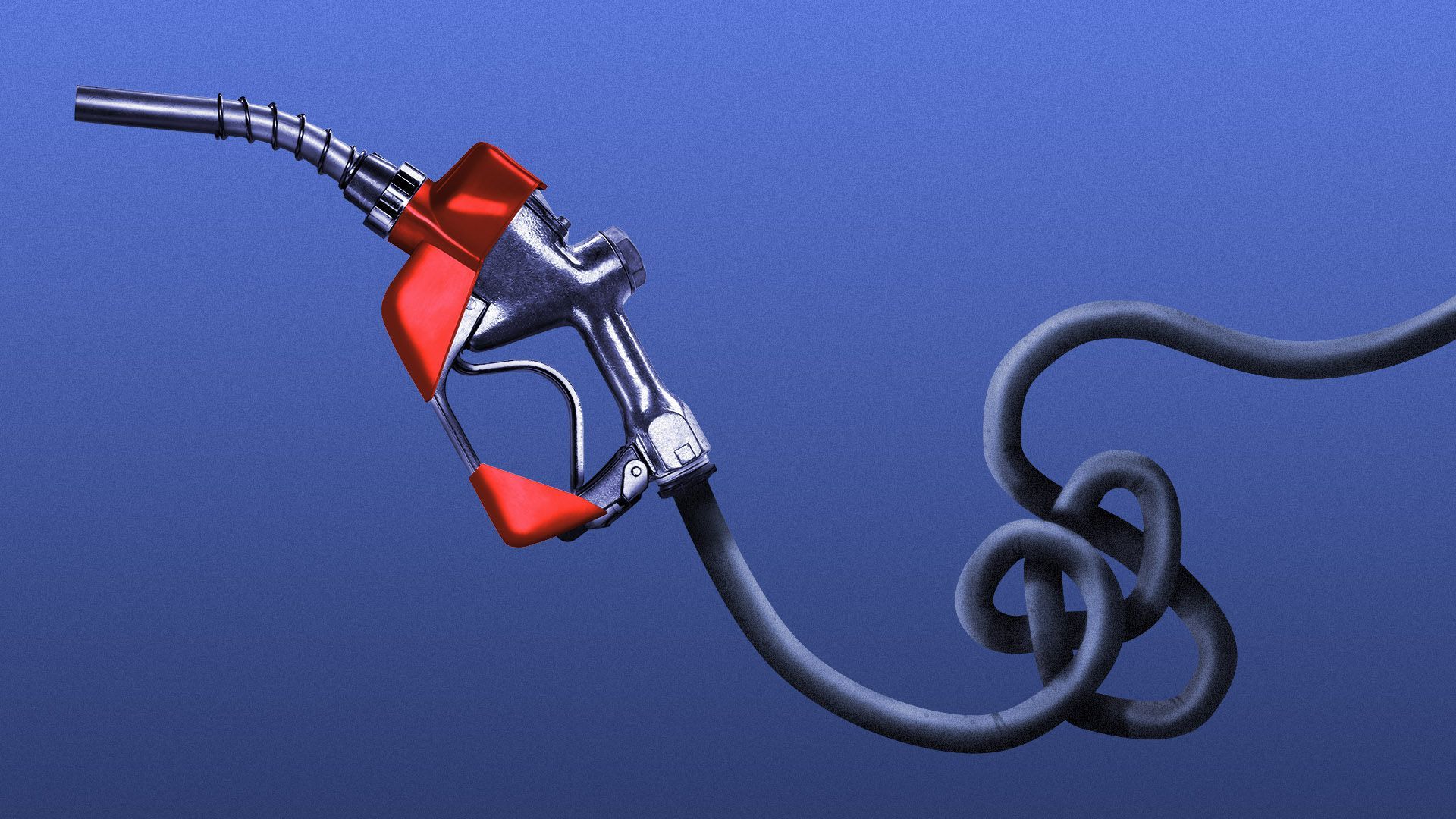 The head of the Federal Trade Commission, Lina Khan, told the White House in a letter released Monday that she plans to probe mergers of retail gasoline stations in order to avert potentially anti-competitive behavior that could drive up the cost of gas, according to a letter obtained by Axios.
Driving the news: The letter indicates Khan will act on a request White House National Economic Council director Brian Deese made earlier this month.
Deese had requested that the FTC examine trends in gasoline prices for potentially unlawful conduct.
Details: In the letter, Khan writes, "I am concerned that the Commission's approach to merger review in recent years has enabled significant consolidation, particularly when it comes to retail fuel outlets."
Such consolidation, Khan states, may be raising the price of gas at the pump.
What they're saying: "I will ask that we identify additional legal theories to challenge retail fuel station mergers where dominant players are buying up family-run businesses," Khan told Deese. "I am especially interested in ways that large national chains may 'restore' higher prices through collusive practices, and I will direct our staff to investigate any signs of this type of conduct."
Khan also wrote that the FTC will "investigate abuses in the franchise market," through which national chains force franchises to sell gasoline at higher prices.
Between the lines: This is a move spurred on by the administration's concerns that the rising price of gasoline will curtail the economic recovery.
Go deeper