State Department says roughly 250 Americans still want to leave Afghanistan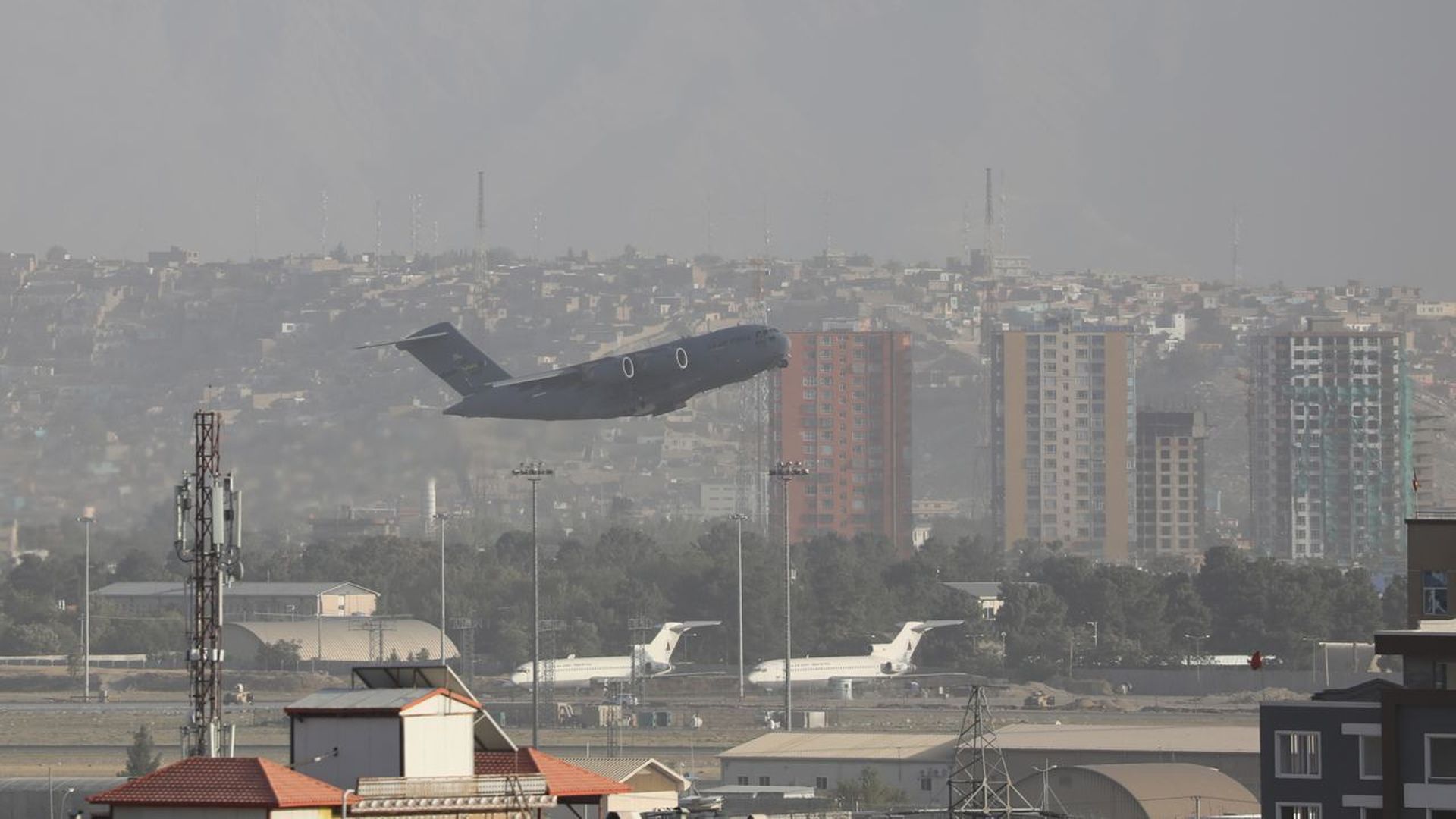 Around 250 Americans in Afghanistan still want to leave the country, the Department of State said on Sunday.
Why it matters: The Kabul evacuation mission, which was further complicated by a terrorist attack at Hamid Karzai International Airport last week, is rapidly approaching President Biden's Aug. 31 end date.
The U.S. Embassy in Kabul on Saturday told Americans at the airport to "immediately" leave because of "a specific, credible threat."
Some of the Americans who want to leave may already be at the airport or in the process of being guided there, the department said.
By the numbers: Nearly 5,500 American citizens have been evacuated from Afghanistan since Aug. 14.
The department has contacted roughly 280 people who said they were Americans but were undecided on leaving or said they do not intend to evacuate.
The big picture: The U.S. conducted an airstrike in Kabul on Sunday against a vehicle that presented an "imminent ISIS-K threat" to the airport, according to U.S. Central Command.
It conducted a prior strike against two high-profile ISIS-K members on Friday in retaliation for the group's suicide bombing that killed 13 U.S. troops and several Afghan citizens.
Go deeper: The U.S. service members who died in the Kabul blast
Go deeper