Revealed: Biden's ethics exceptions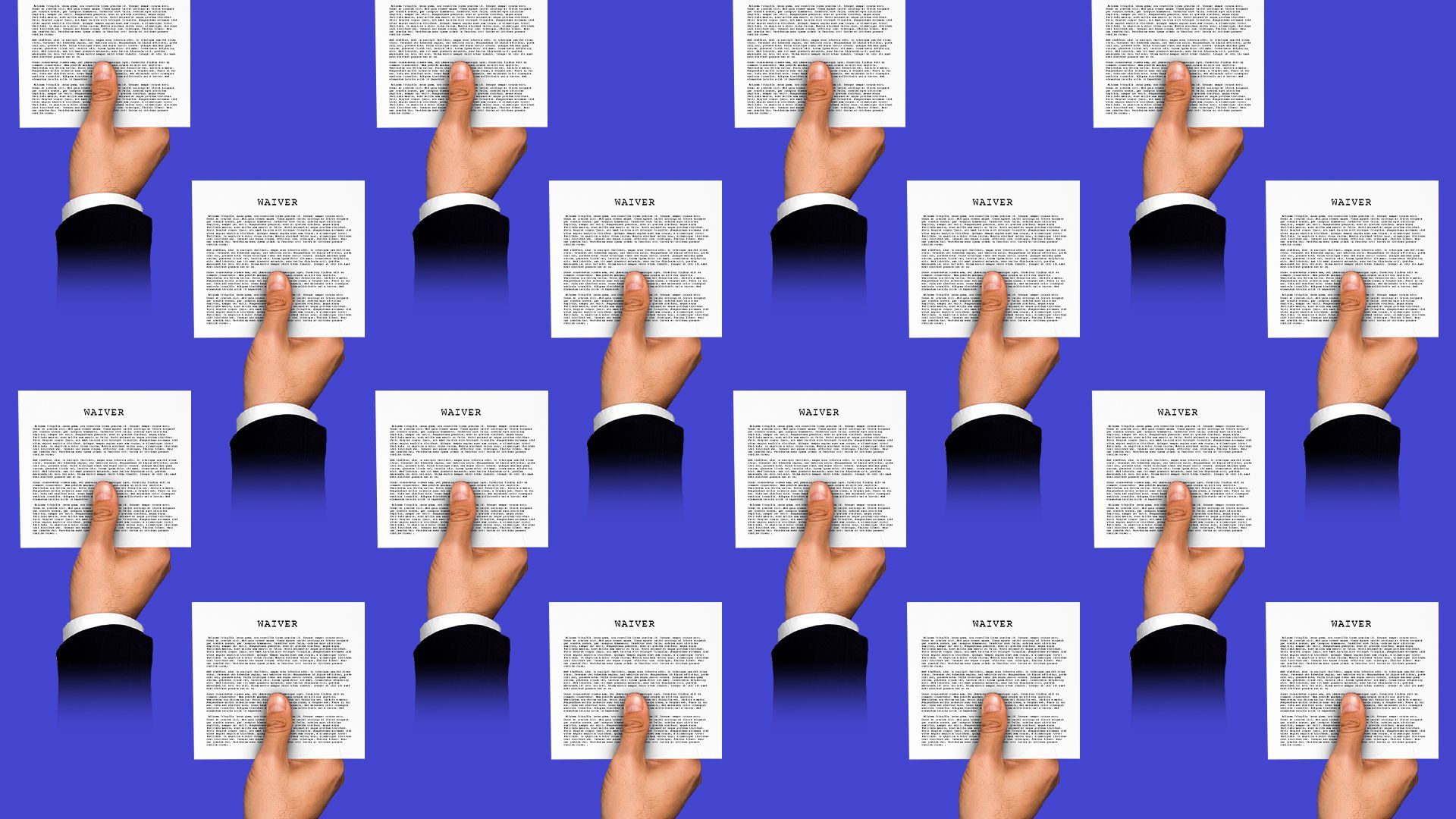 Top Biden officials have been excused from the ethics rules President Biden boasts about so they can do work involving large Wall Street banks, a leading defense contractor and prominent national media outlets, records show.
Driving the news: At least 16 Senate-confirmed officials have received waivers to ethics laws and regulations, according to an Axios review of their federal ethics paperwork.
Three were excused from portions of a widely publicized ethics pledge imposed by executive order on the day the president took office.
Thirteen got waivers to a federal regulation restricting work that could be perceived as a conflict of interest based on past professional relationships.
The details: NASA Administrator Bill Nelson was excused from rules that would have barred him from working with Lockheed Martin, for which he was a paid advisory board member.
Nelson assured ethics officials prior to his confirmation that he would only be participating in policy matters potentially affecting Lockheed, not any procurement or contracting decisions involving the company.
Treasury Secretary Janet Yellen's waiver doesn't concern work with any specific company but permits her to oversee policy affecting large financial institutions — some of which paid her hefty speaking fees.
The language of Biden's ethics pledge excludes past paid speeches and media appearances from the kind of financial arrangements that would restrict appointees' work. Yellen sought the waiver, she told ethics officials, "out of an abundance of caution."
She also told officials she would seek additional written authorization for work specifically affecting companies that paid her speaking fees.
The big picture: The waivers show how some officials are balancing previous professional work with their current policy portfolios. Many cover past public sector gigs, as well.
Six of the waivers permit officials' including Health and Human Services Secretary Xavier Becerra of California and EPA Administrator Michael Regan of North Carolina — to work with the state governments where they previously held senior posts.
Agriculture Secretary Tom Vilsack still draws payments directly from the agency he leads via a program that compensates landowners who agree not to farm environmentally sensitive land. The Iowan's waiver allows him to oversee that program.
CIA Ddrector William Burns is free to interact with the United Nations, where his wife works. Deputy secretary of Energy David Turk is allowed to work with the International Energy Agency, his former employer.
Be smart: Most of the Biden administration ethics waivers are qualitatively distinct from those granted to top Trump officials, many of whom were permitted to work with companies and industries for which they'd just been lobbying.
Biden officials also have been largely forthcoming about the ethics carveouts they've sought.
Most of the waivers — including Yellen's and Nelson's — were flagged in pre-confirmation ethics paperwork.
Senators charged with reviewing and confirming the nominations were aware the officials would be seeking them.
What they're saying: "President Biden put in place the most stringent ethical standards of any administration in history," White House spokesperson Michael Gwin told Axios in an emailed statement.
"[H]e's proud to have filled the senior ranks of his team with individuals who exceed those high standards and bring a wide range of experience — particularly in the public interest — that equip them to deliver for the American people."
Go deeper