In photos: Thousands descend on D.C. to march for voting rights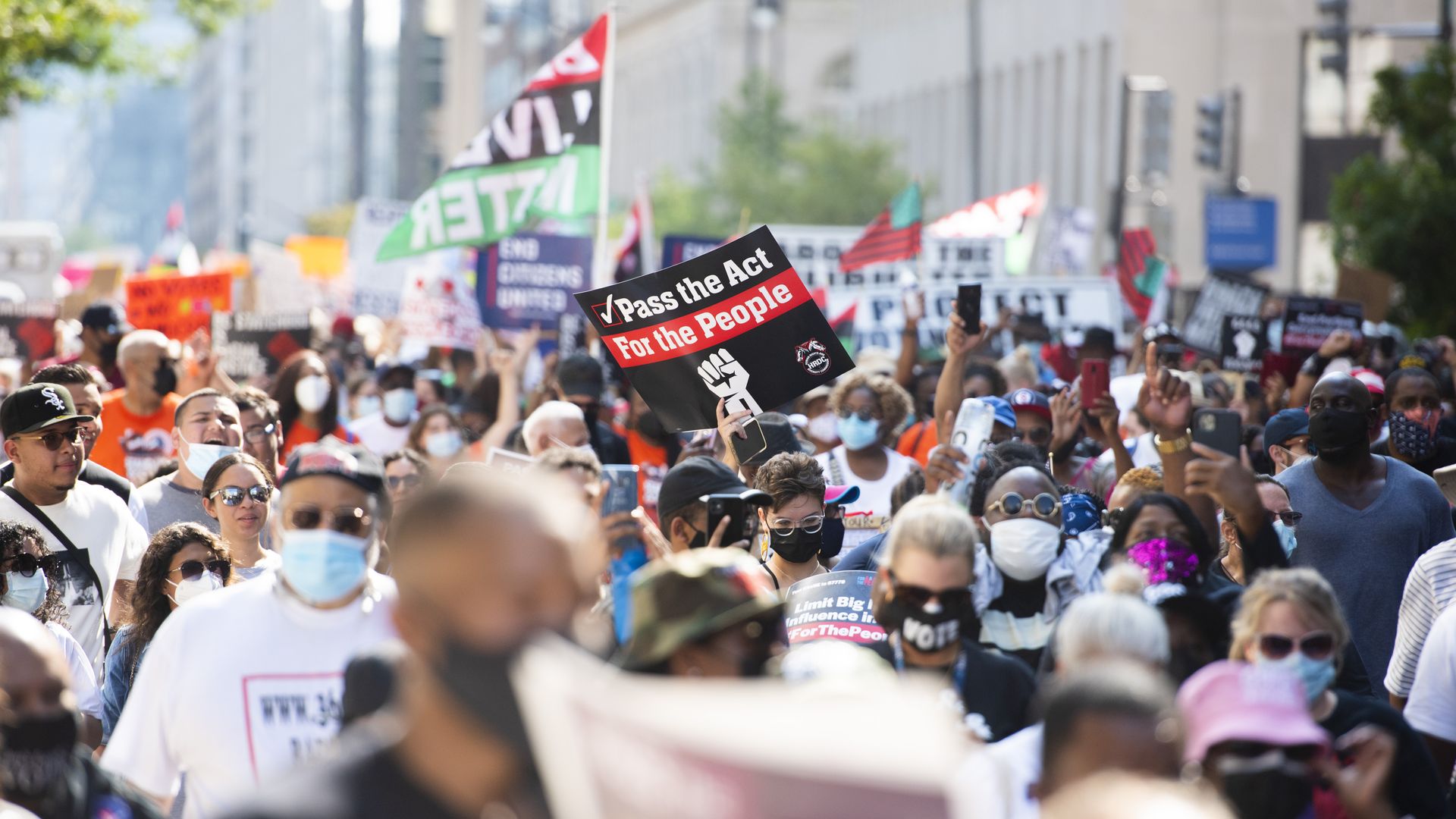 Thousands of people marched in cities across the United States on Saturday to urge the Senate to pass voting rights legislation and put pressure on state legislatures to expand voting access, NBC reports.
Driving the news: The March On for Voting Rights took place in D.C., Atlanta, Miami, Phoenix and other cities "to demand that elected officials protect democracy, denounce voter suppression and ensure fair, easy access to the vote for all through the passage of comprehensive federal legislation," per the group's website.
The big picture: The march falls on the 58th anniversary of the March on Washington, when more than 200,000 marched in D.C. and heard Martin Luther King Jr. deliver his "I Have a Dream" speech.
The marchers in Washington will convene at the Lincoln Memorial —where King delivered his speech in 1963.
In photos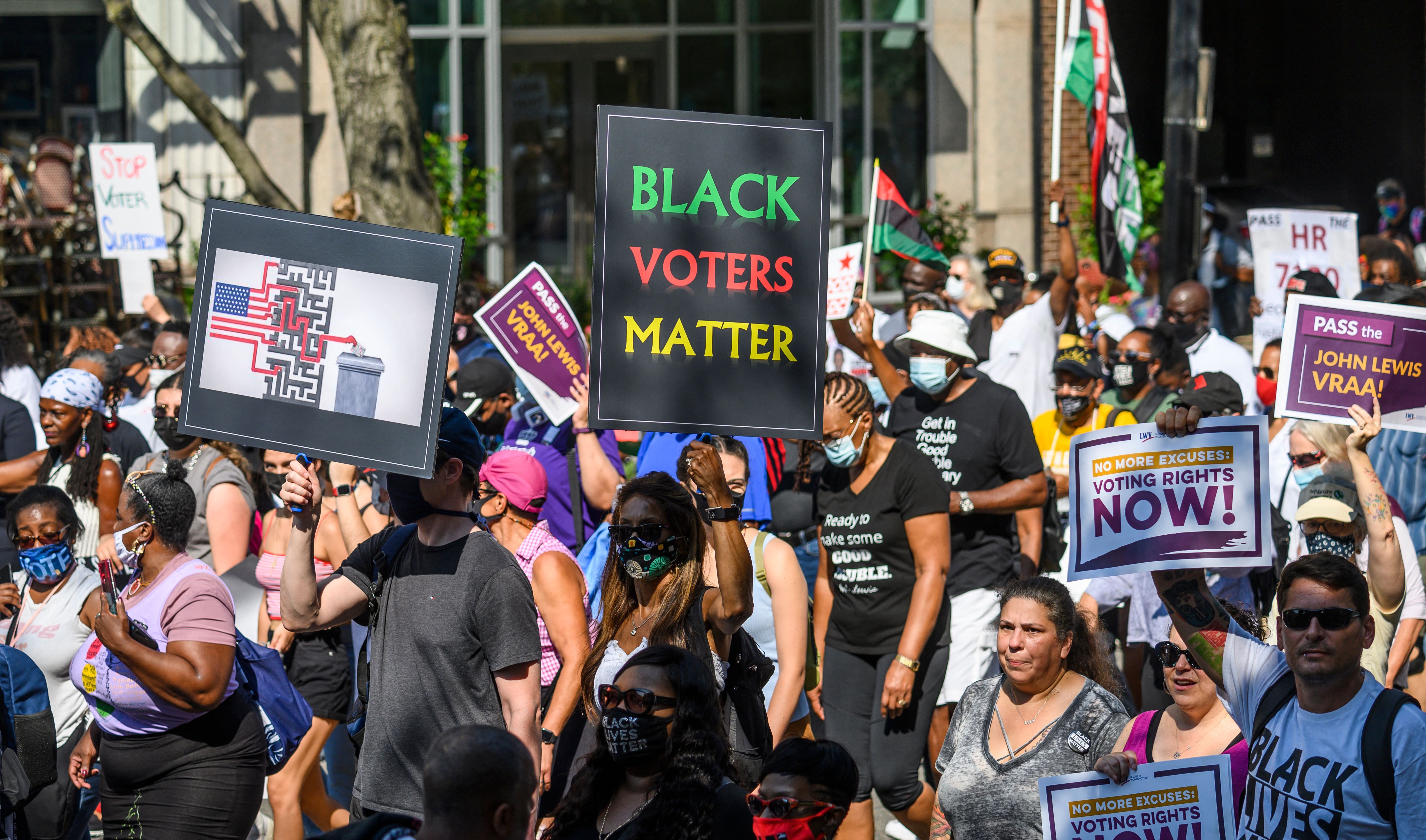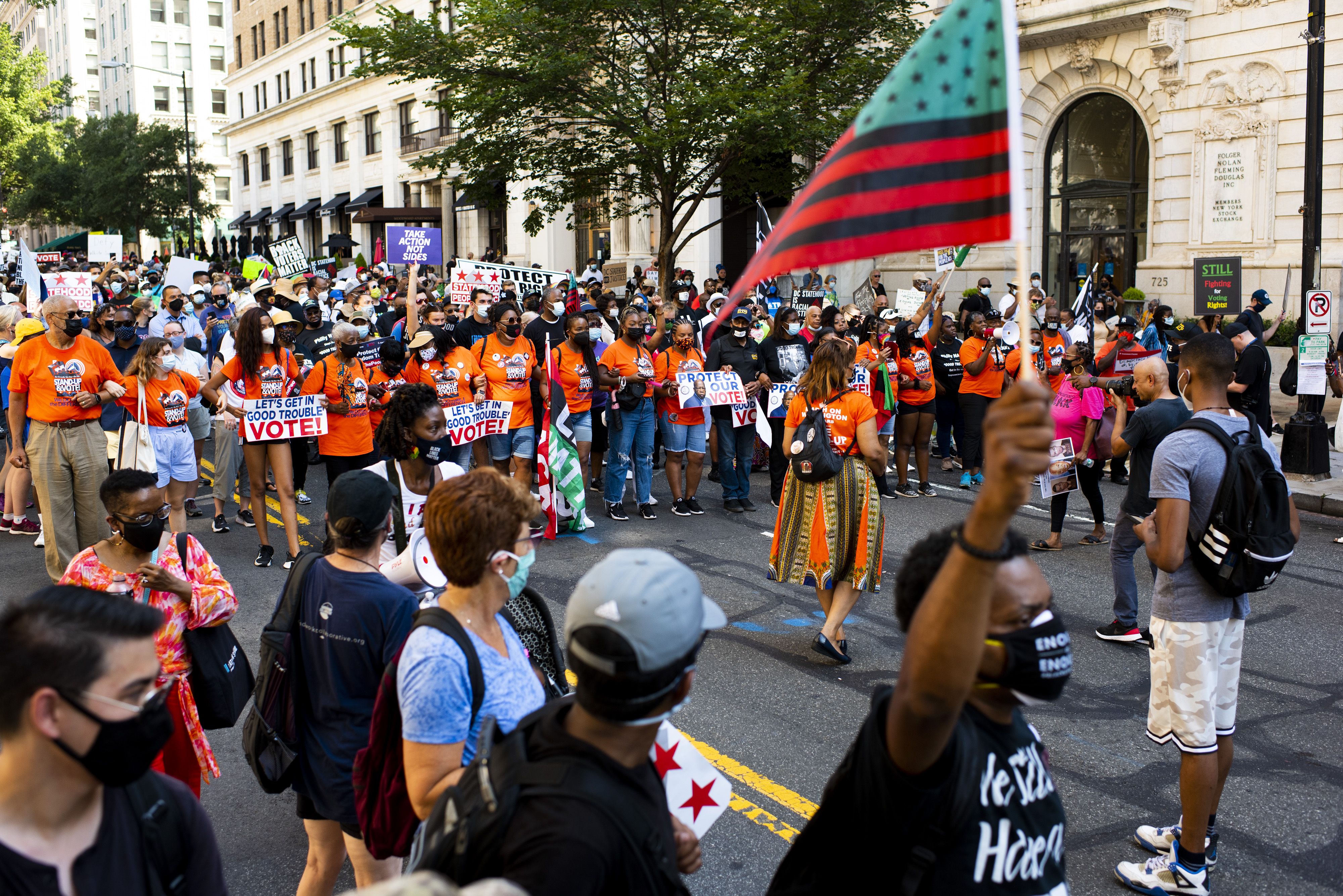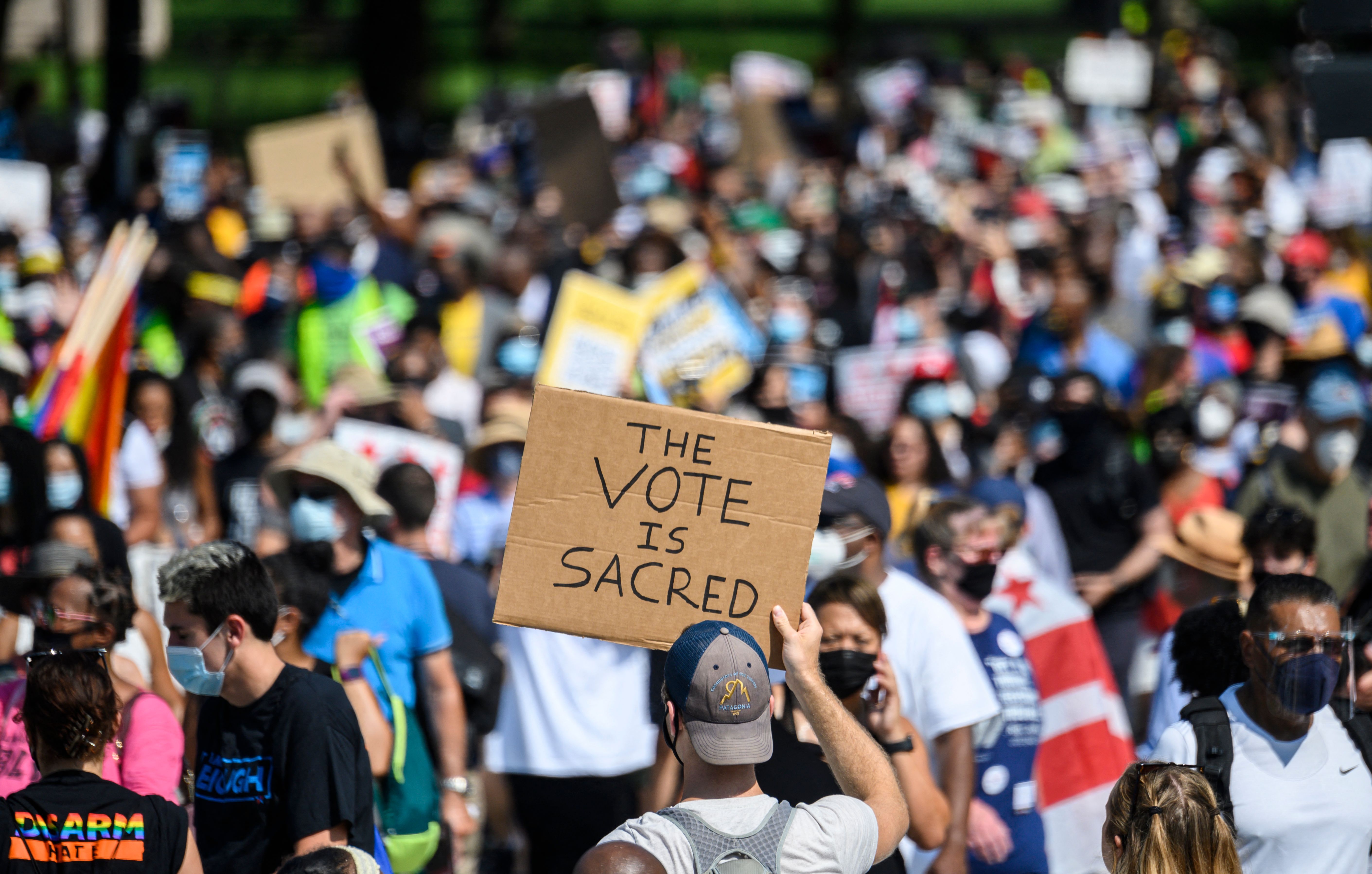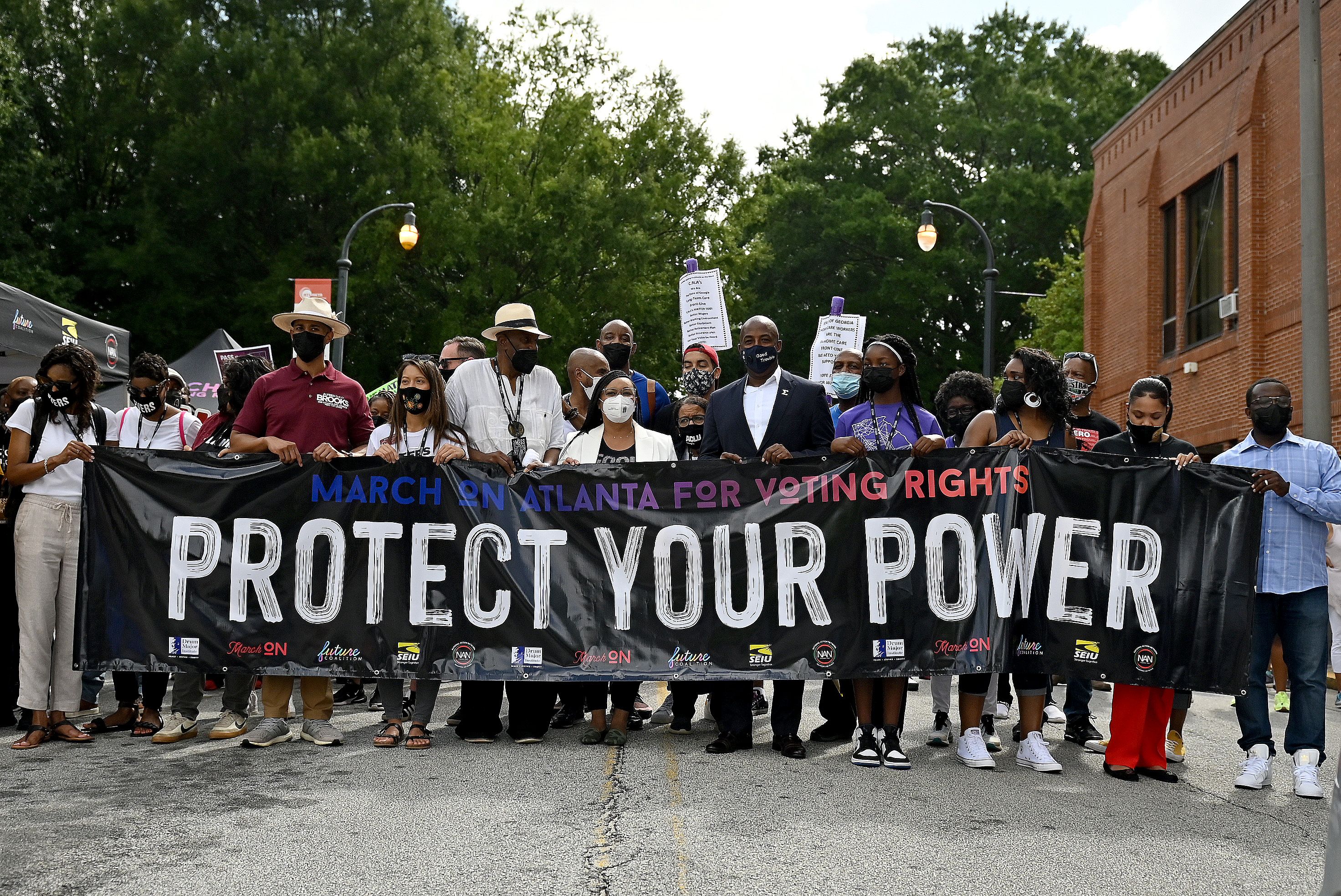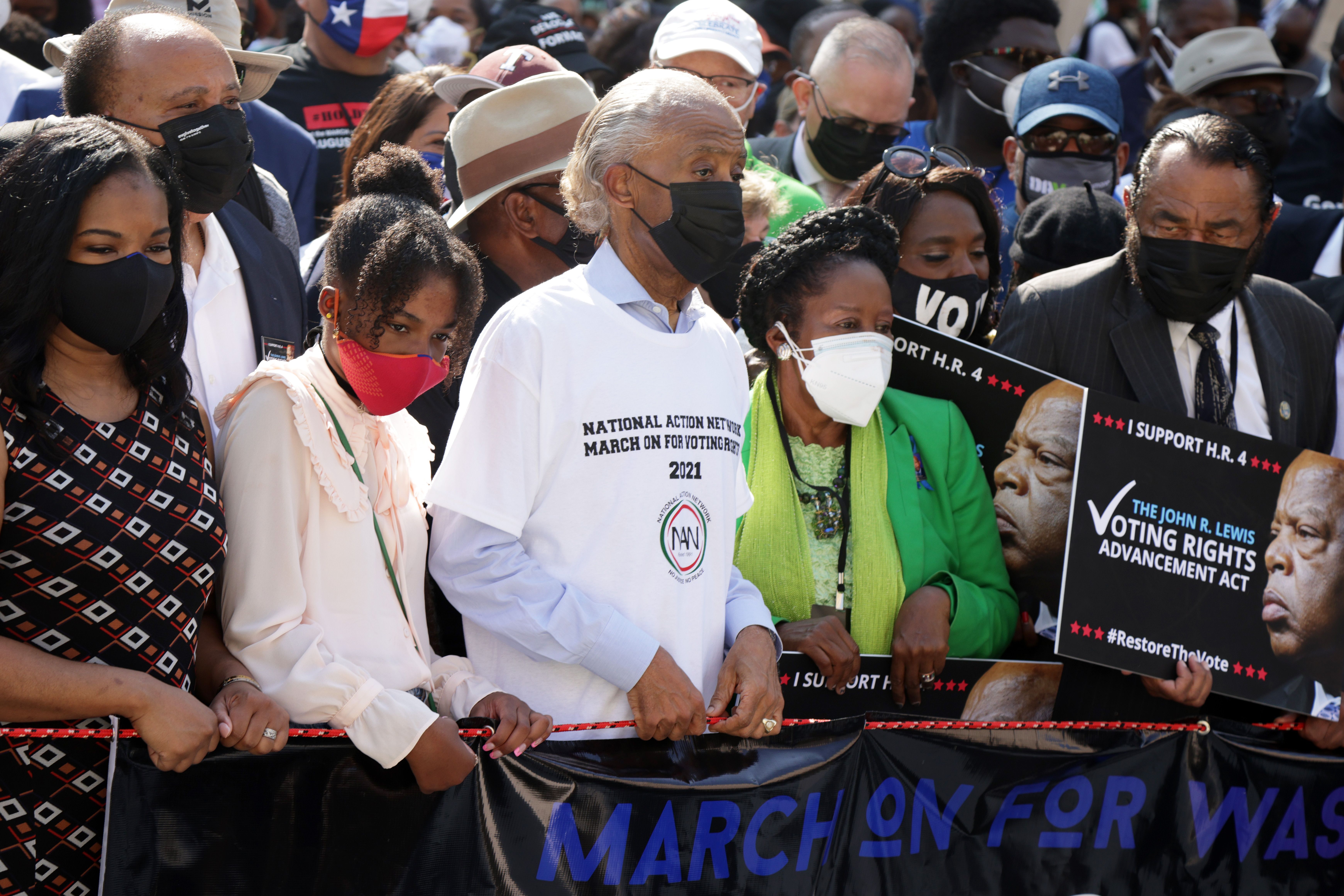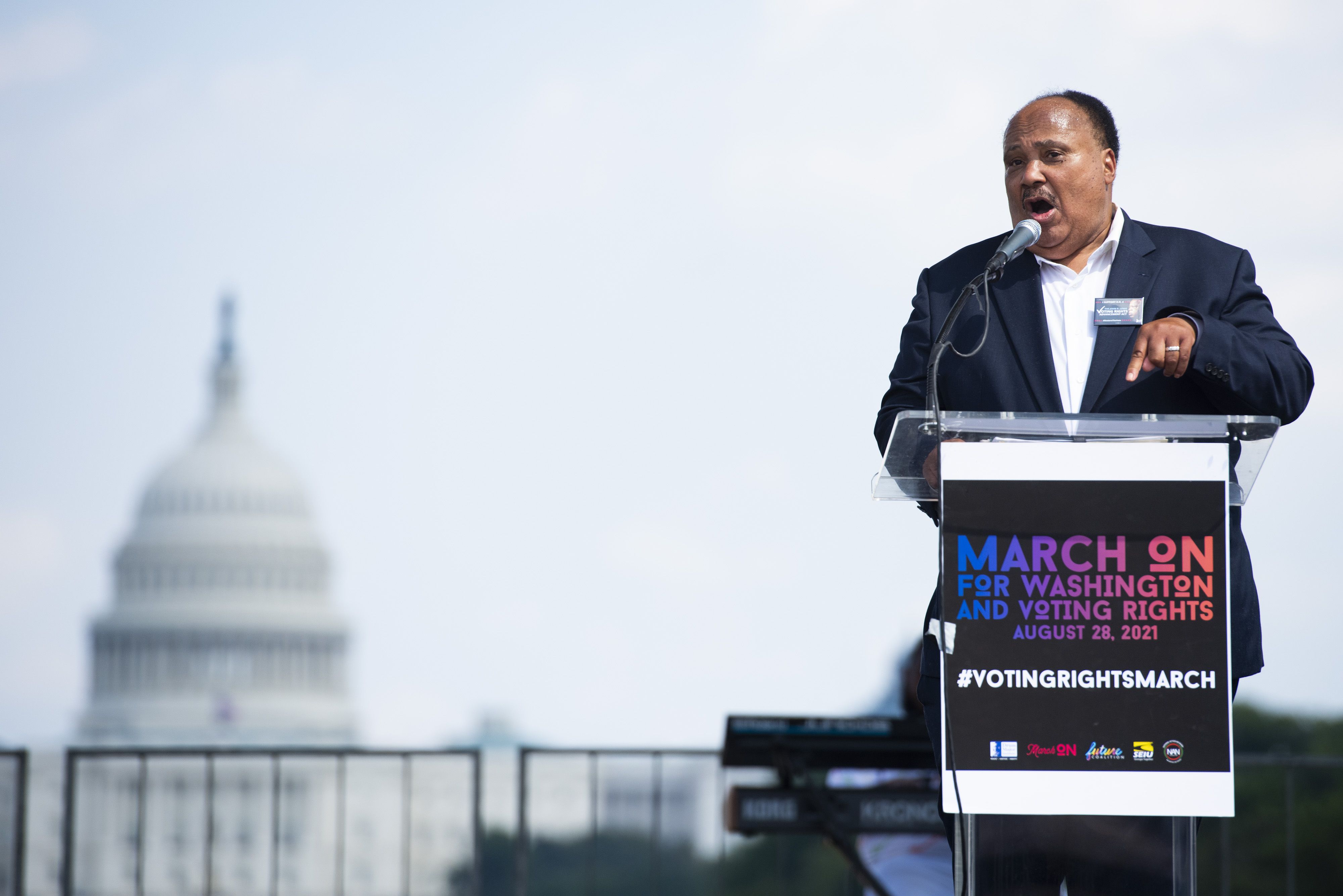 Go deeper