Latino millennials are in financial straits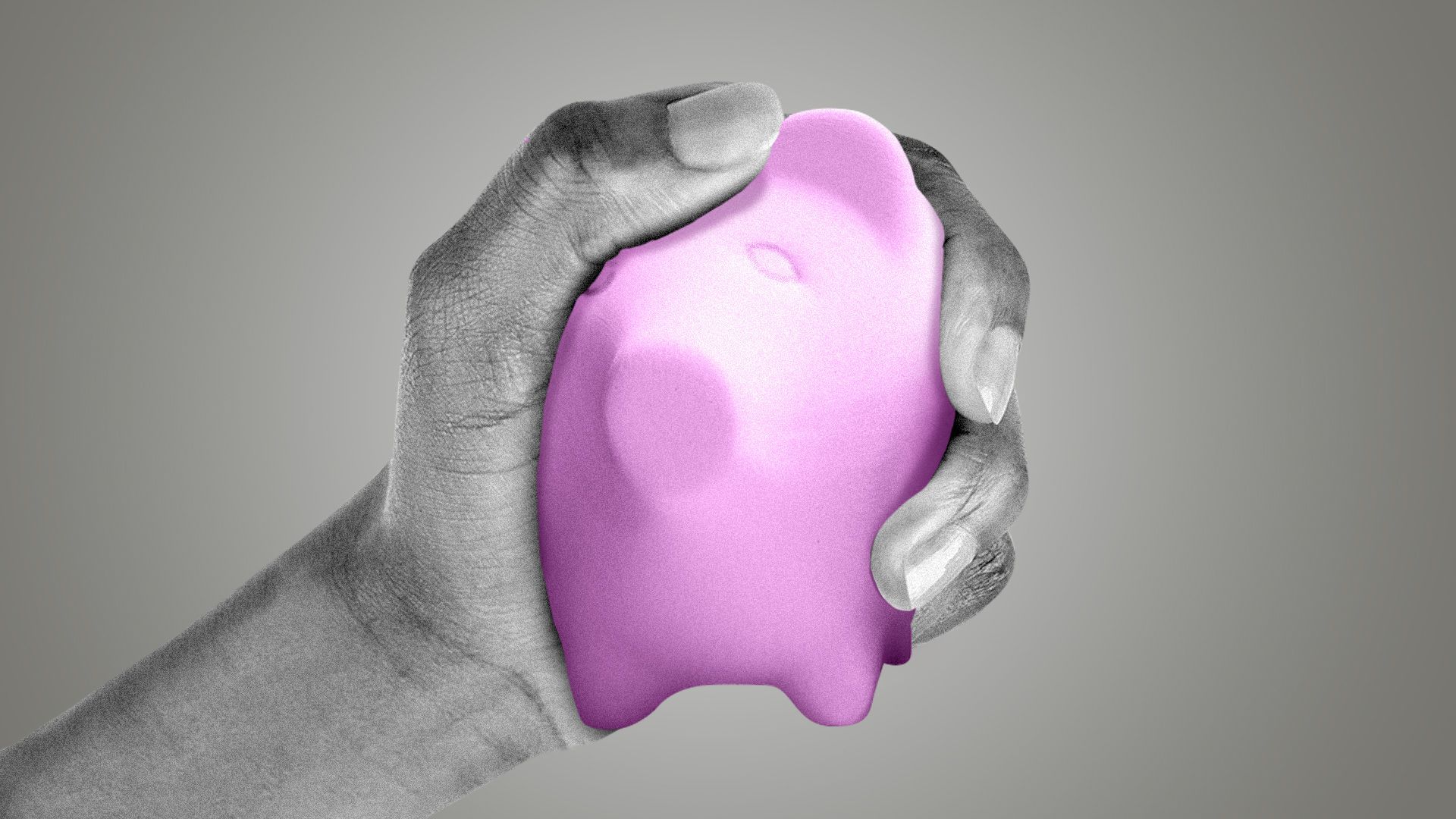 Younger Latinos are much more likely than their non-Hispanic counterparts to provide financial support to family members during the pandemic, despite barely having savings or emergency funds of their own, per an Ipsos/Bank of America poll.
Why it matters: People of color have borne the brunt of the pandemic's economic fallout, and Latinos also have a higher ratio of COVID-19 infection and death than other groups when compared with white non-Hispanics, per CDC data.
A quarter of Hispanic millennials say they are surviving paycheck to paycheck.
Still, 72% of those polled are also providing for their families, in comparison to 53% of their non-Hispanic peers, and 49% have increased caregiving responsibilities.
Latino millennials are twice as likely to feel a greater sense of financial responsibility for loved ones, according to the poll.
Between the lines: Latinos, among the main drivers of population growth, are younger on average, so the financial impact on millennials will likely have an effect on the overall U.S. economy.
Get more news that matters about Latinos in the hemisphere, delivered right to your inbox on Tuesdays and Thursdays. Sign up here for the Axios Latino newsletter.
Go deeper