The stock market is not the economy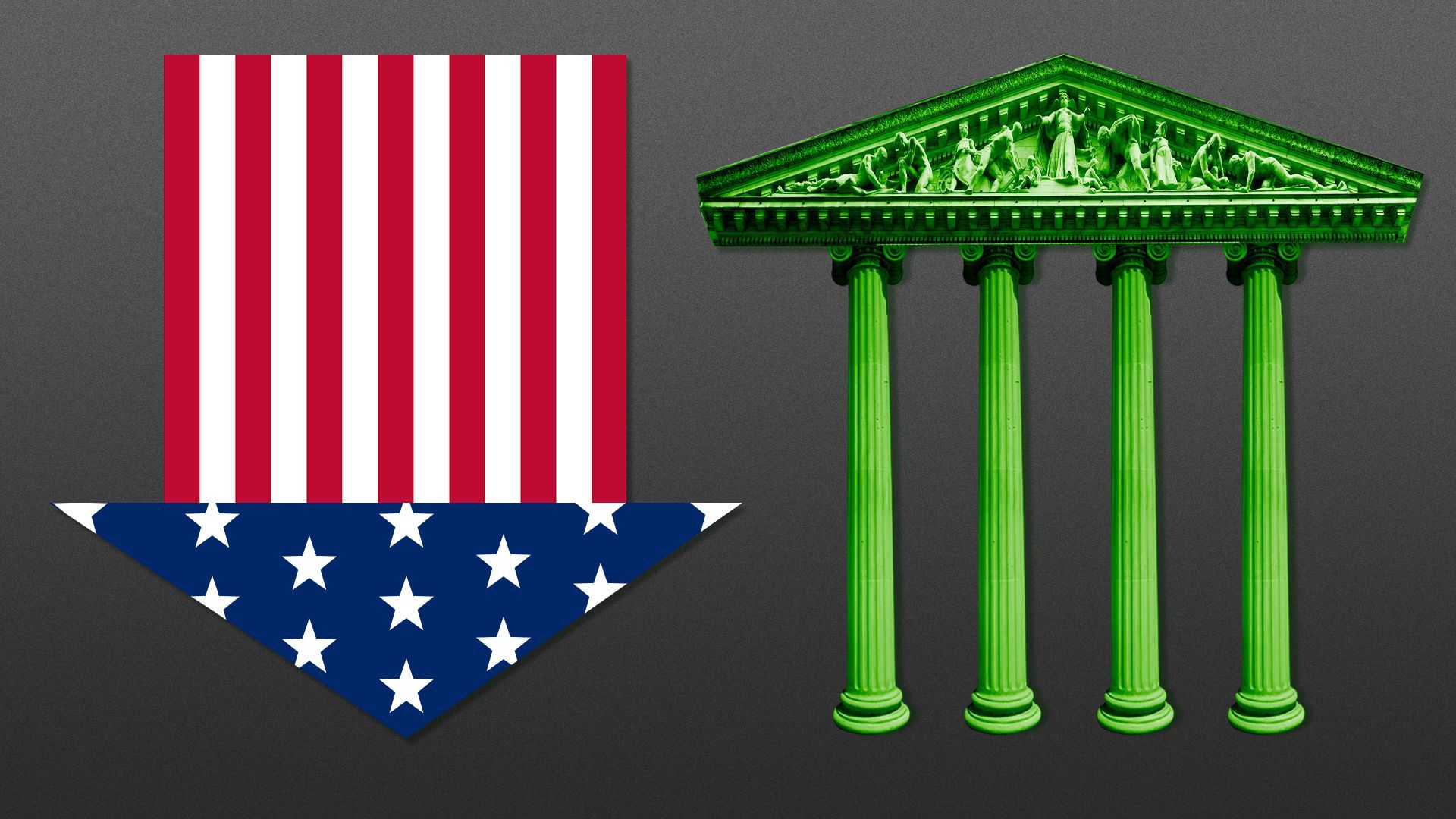 Economists have recently been paring back expectations for U.S. economic growth, even as financial market forecasters ramped up their expectations for U.S. stock prices.
Why it matters: The divergence in these two measures implies an uneven economic recovery as the stock market tends to slant toward financially powerful large corporations.
Driving the news: On Thursday, BofA's U.S. equity strategy team raised its 2021 forecast for S&P 500 earnings per share to $204 from an earlier estimate of $185, following what it characterized as "another blowout earnings quarter."
While BofA maintained its bearish year-end S&P price target of 3,800, Wells Fargo made waves on Tuesday cranking up its target to 4,825 from its prior target of 3,850.
This implies another 8% gain in the market by the end of the year from Thursday's close.
"Strong returns beget higher prices," Wells Fargo strategist Chris Harvey said. "Over the last 31 years, there have been nine instances where the S&P 500 had a price return of 10%+ in the first eight months of the year; over the next four months, the index averaged another +8.4%."
This follows a slew of upwardly revised targets Axios covered earlier this month.
State of play: But last Friday, BofA's U.S economics team actually lowered its outlook for Q3 U.S. GDP growth to 4.5% from 7.0%, citing slower activity amid the spread of the Delta variant.
The big picture: While GDP is a measure of activity across the entire U.S. economy, the stock market — as measured by the S&P — largely reflects the financial performance of the country's largest companies, which have a much greater ability to compete than the country's small businesses.
Unlike GDP, which is a hard measure of activity, the stock market reflects prices determined by traders and investors, who in turn can be driven by forces like sentiment.
Stock prices can also be affected by various technical forces like supply and demand.
The bottom line: Over much longer periods of time, stock prices and GDP have generally moved in the same direction as they are exposed to the same overarching trends like aggregate demand.
But over shorter periods of time, they'll sometimes move in different directions, reminding everyone they are not the same.
Go deeper: What to make of trader sentiment
Go deeper