Roughly 500 Americans still waiting to leave Afghanistan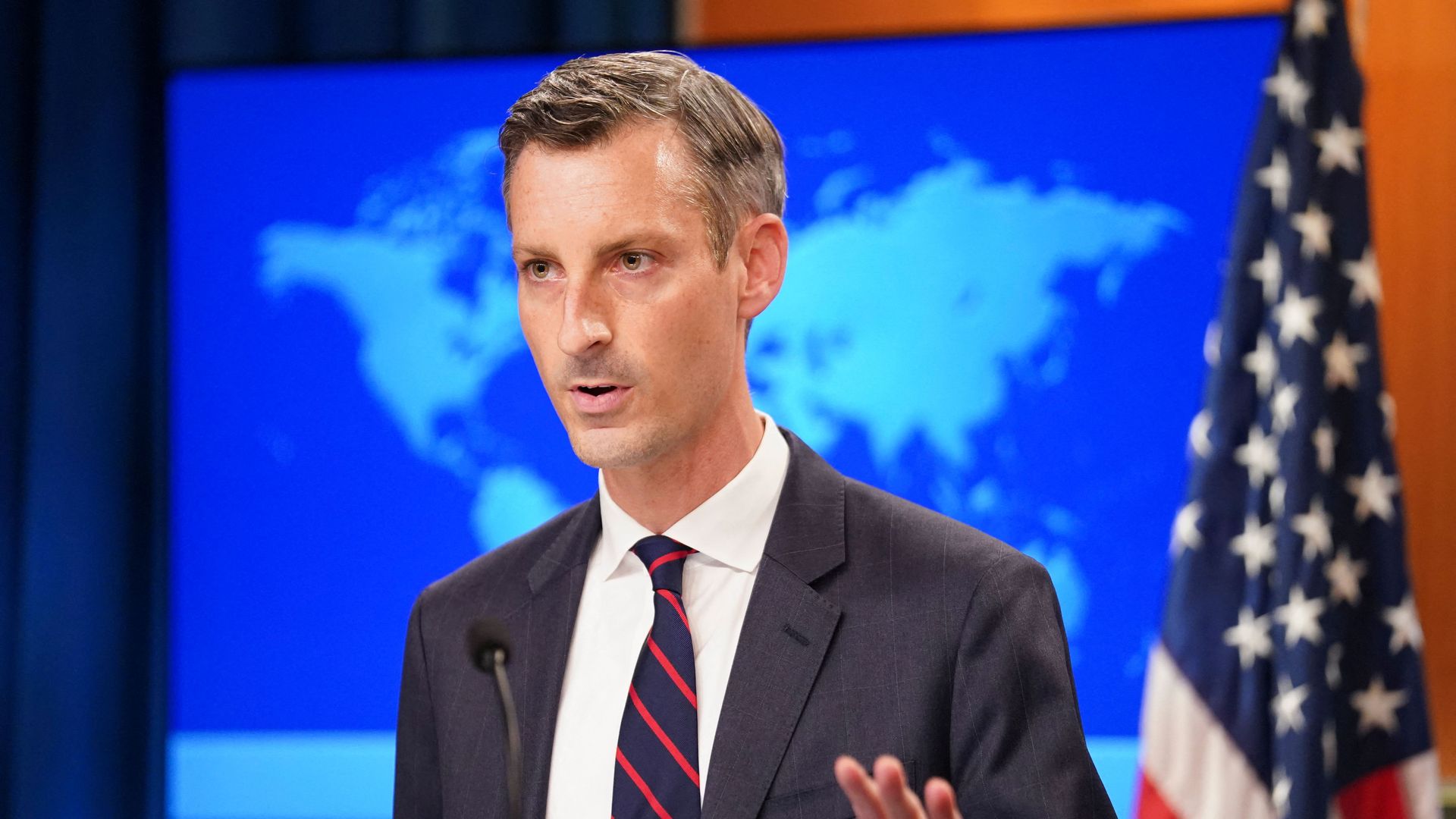 The Biden administration said Friday that the State Department is in touch with approximately 500 U.S. citizens in Afghanistan who still wish to leave the country.
Why it matters: The Aug. 31 deadline for a U.S. troop withdrawal is looming closer. While the Biden administration has said there is no plan to extend the deadline, the president suggested on Thursday that efforts may continue past that date to bring some Americans home.
State Department spokesman Ned Price said Friday that the U.S. has a "commitment" to get specific groups — including American citizens, locally employed staff and Afghans with Special Immigrant Visas — out of Afghanistan, and that commitment will continue beyond Aug. 31.
The State Department on Thursday said that while they are in contact with Americans that remain in the country, "we know that dozens more do not wish to leave Afghanistan for a range of reasons."
The Taliban has asked the U.S. to keep diplomatic presence in Afghanistan beyond the deadline, which is an option that the Biden administration is "actively discussing," Price said.
By the numbers: Price and White House press secretary Jen Psaki both said Friday that since Aug. 14, 5,100 U.S. citizens have been evacuated.
Within the last day, 300 additional Americans have been evacuated.
What they're saying: "There are approximately 500 American citizens we are currently working with who want to leave and with whom we are communicating directly to facilitate their evacuations," Price said.
"Last night alone, we reached out to every American who we believe may be in Afghanistan and attempting to leave. In many cases, we did this again multiple times, by phone, by email, by text. We continue to reach out to anyone who makes contact with us through multiple means, which over the past week, has included tens of thousands of calls, emails, texts, WhatsApp messages and other tactics," Price added.
Between the lines: Psaki said Friday that "[a]nother terror attack in Kabul is likely" before the end of the month.
"The threat is ongoing, it is active, our troops are still in danger," she added.
Go deeper