Report: COVID origin inconclusive but probably not engineered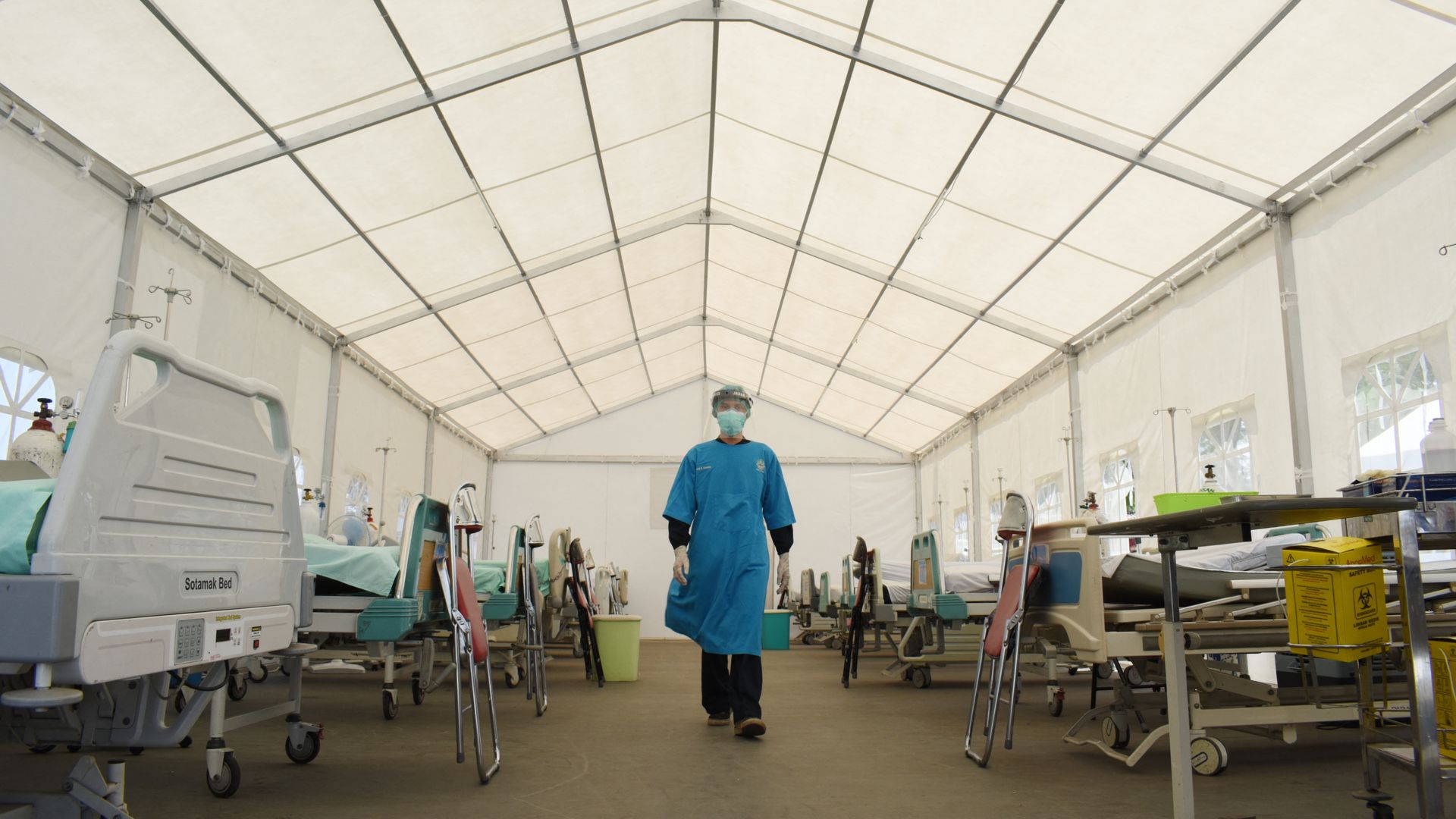 COVID's origin is still inconclusive, according to an unclassified intelligence report publicly released Friday.
Driving the news: Chinese officials had no knowledge of the virus prior to its initial outbreak, according to the report, though it doesn't rule out the lab leak or animal transmission theories. The intelligence community "remains divided."
What they're saying: COVID was "probably" not developed as a biological weapon or genetically engineered, but the two dominant theories — that it came from a lab leak or was naturally transmitted from an animal — remain plausible, per the report.
Variations in views in the intelligence community "stems largely from differences in how agencies weigh intelligence reporting and scientific publications, and intelligence and scientific gaps," the report notes.
"The IC judges they will be unable to provide a more definitive explanation ... unless new information allows them to determine the specific pathway for initial natural contact with an animal or to determine that a laboratory in Wuhan was handling SARS-CoV-2 or a close progenitor virus before COVID-19 emerged."
"China's cooperation most likely would be needed to reach a conclusive assessment," the report adds.
President Biden emphasized the administration's intent to continue the probe in a statement after the report's release.
"We will do everything we can to trace the roots of this outbreak that has caused so much pain and death around the world, so that we can take every necessary precaution to prevent it from happening again."
He criticized the Chinese government's lack of transparency and efforts to deter the World Health Organization's investigation.
"The world deserves answers, and I will not rest until we get them."
Worth noting: Asian American advocates have expressed fear that the report will further fuel anti-Asian sentiment, and urged Biden to "use precise language."
Go deeper