As hospitals fill, more ambulances forced to wait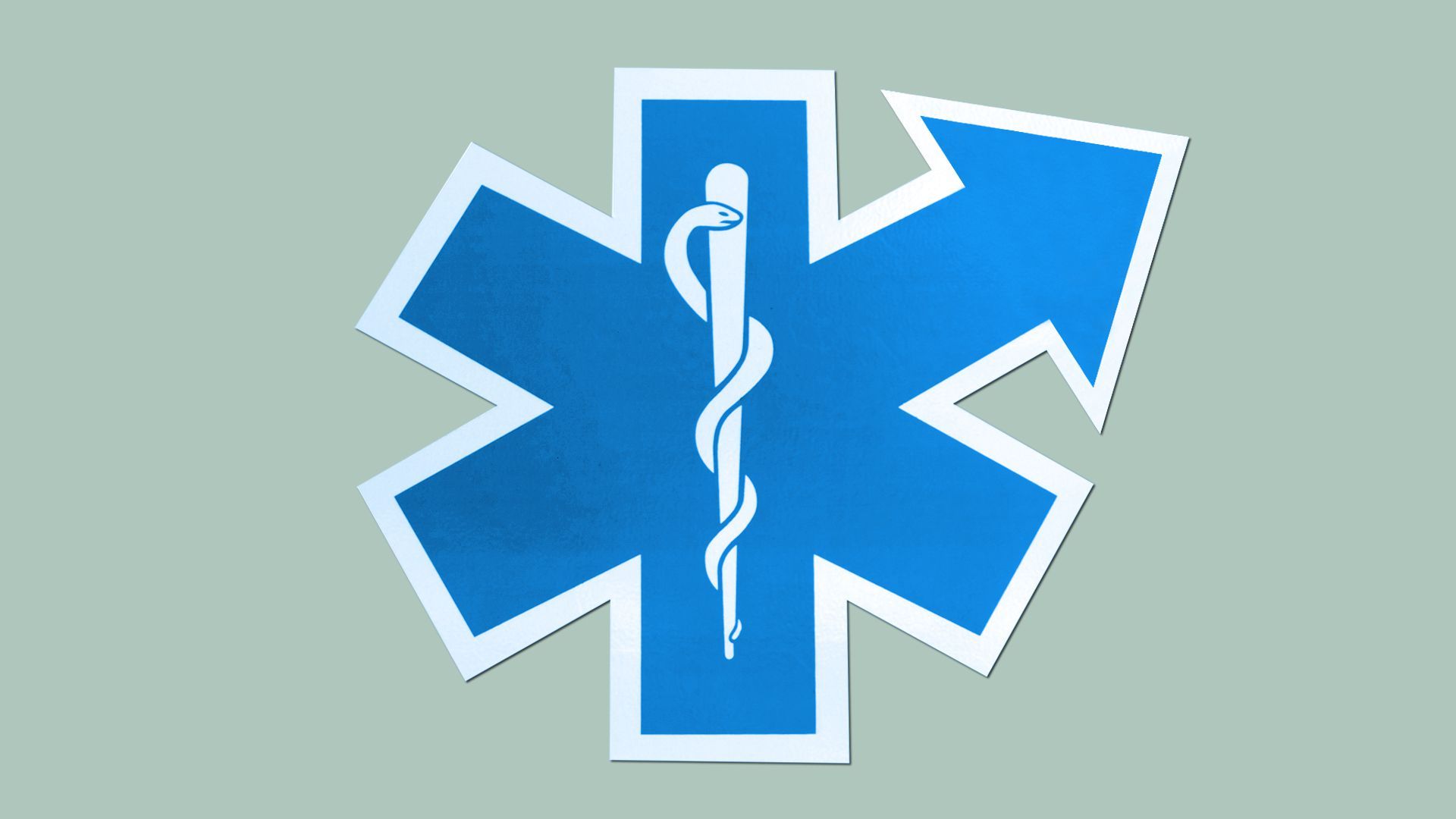 It's not just the hospitals feeling pressure from the Delta wave — this time around, local ambulance companies are overwhelmed, too.
Why it matters: Across the U.S., wait times for EMS have skyrocketed.
The problem is two-fold: The number of patients seeking emergency rebounded quickly from a pandemic lull.
At the same time, hospitals are getting overwhelmed in some places. In some rural areas, EMS trucks have to sometimes drive hundreds of miles to respond to calls, even crossing state lines to pick up patients —  only to arrive at hospitals with no available beds.
The big picture: This is a "trend playing out across the country, threatening to erode our nation's EMS system," Shawn Baird, president of the American Ambulance Association, tells Axios.
"It just went one level all the way to 10 in the blink of an eye," Jamie Pafford, of Pafford Emergency Medical Services in Arkansas, tells Axios. "Unfortunately, Arkansas is not a big vaccination state and we have really kind of had our New York moment here lately."
In Arkansas, one state where Pafford serves, turnaround times have increased by more than 200%, according to the Arkansas Ambulance Association. The lack of beds and short-staffed hospitals has had Pafford waiting in emergency department driveways with severely ill patients while nurses ran back and forth to switch out her truck's oxygen tanks, she said.
States like Wyoming, Oklahoma, Louisiana have also been strapped for resources where geography is not on their side, said Alan Morgan, CEO of the National Rural Health Association.
What's happening: Even places with somewhat better vaccination coverage aren't completely spared.
First responders in Austin are waiting up to an hour to hand over a patient to hospital staff.
In San Antonio, Mayor Ron Nirenberg said the number of 911 calls and demand to transport people with COVID-19 was so high that on Aug. 12 the city was without EMS units to transport people for nearly half an hour.
Go deeper