Liberty University announces temporary COVID-19 "mitigation period"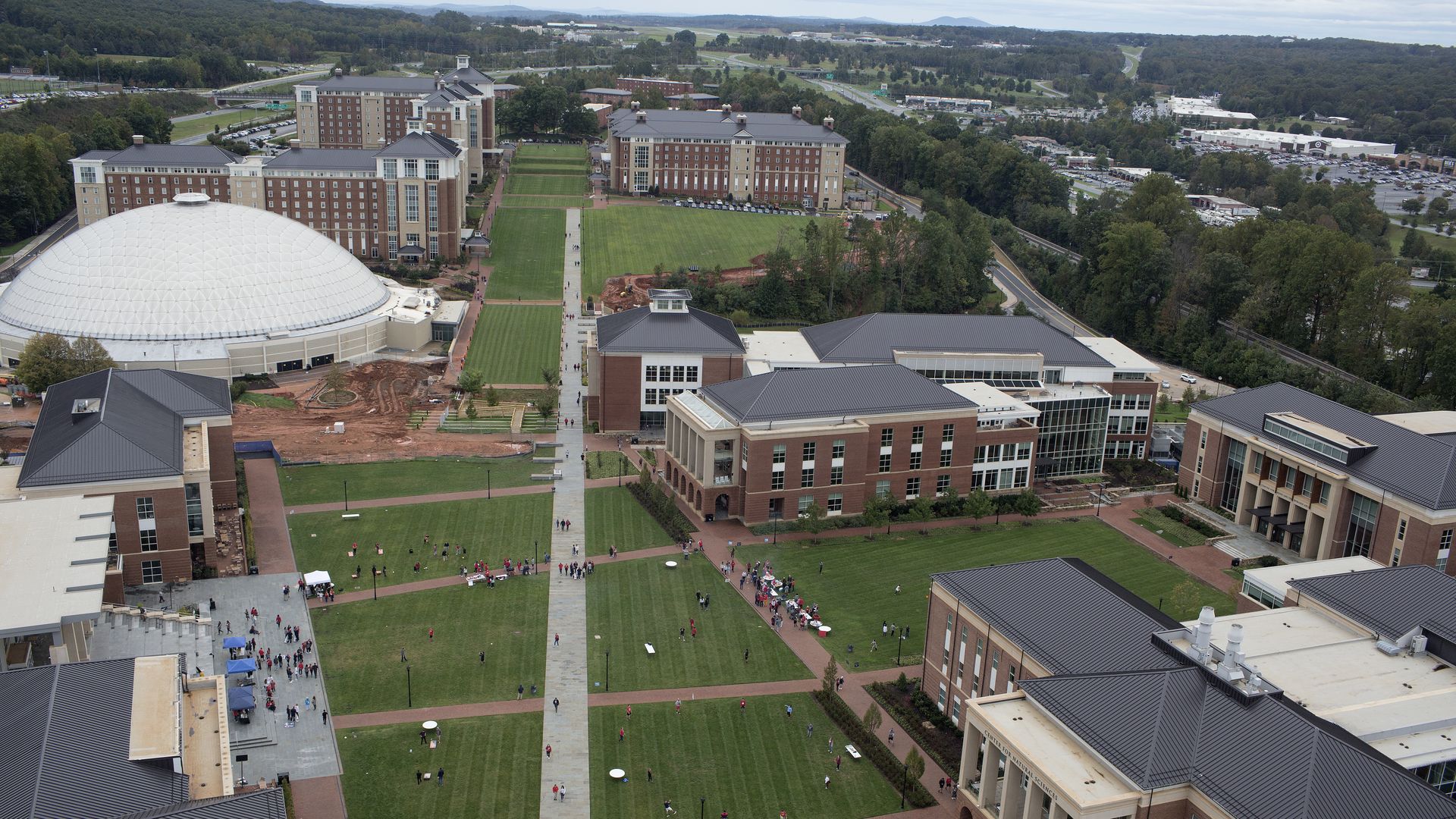 Liberty University announced a campus-wide temporary "mitigation period" on Thursday due to a recent surge in COVID-19 cases at the school.
Why it matters: The move illustrates the challenges ahead for universities returning to full, in-person classes without vaccine mandates or other virus-related precautions in place.
Details: The temporary mitigation period will stretch from Aug. 30 to Sept. 10.
All classes will move online and large indoor gatherings will be suspended.
Worth noting: Outdoor events, such as the football team's opening game scheduled for Sept. 4, are expected to move forward as planned.
Masks and social distancing are encouraged across campus, but not mandated.
Driving the news: The campus reported 159 active cases of COVID-19 according to its dashboard.
The big picture: Liberty has taken a more relaxed approach to handling COVID-19 compared to other colleges and universities nationwide.
In March 2020, Liberty students were allowed to return to campus when at the time most colleges were closed completely due to the rise of COVID-19 cases.
While there will be free vaccine clinics at Liberty, per The Hill, there is no vaccine mandate at the school.
What they're saying: "We are taking the necessary steps and actions to lighten the burden to our medical service providers, the local hospital resources, and to do our part to keep our community safe," said Keith Anderson, Liberty's executive director of student health and wellness.
Go deeper