Jan. 6 select committee demands records from social media companies on riot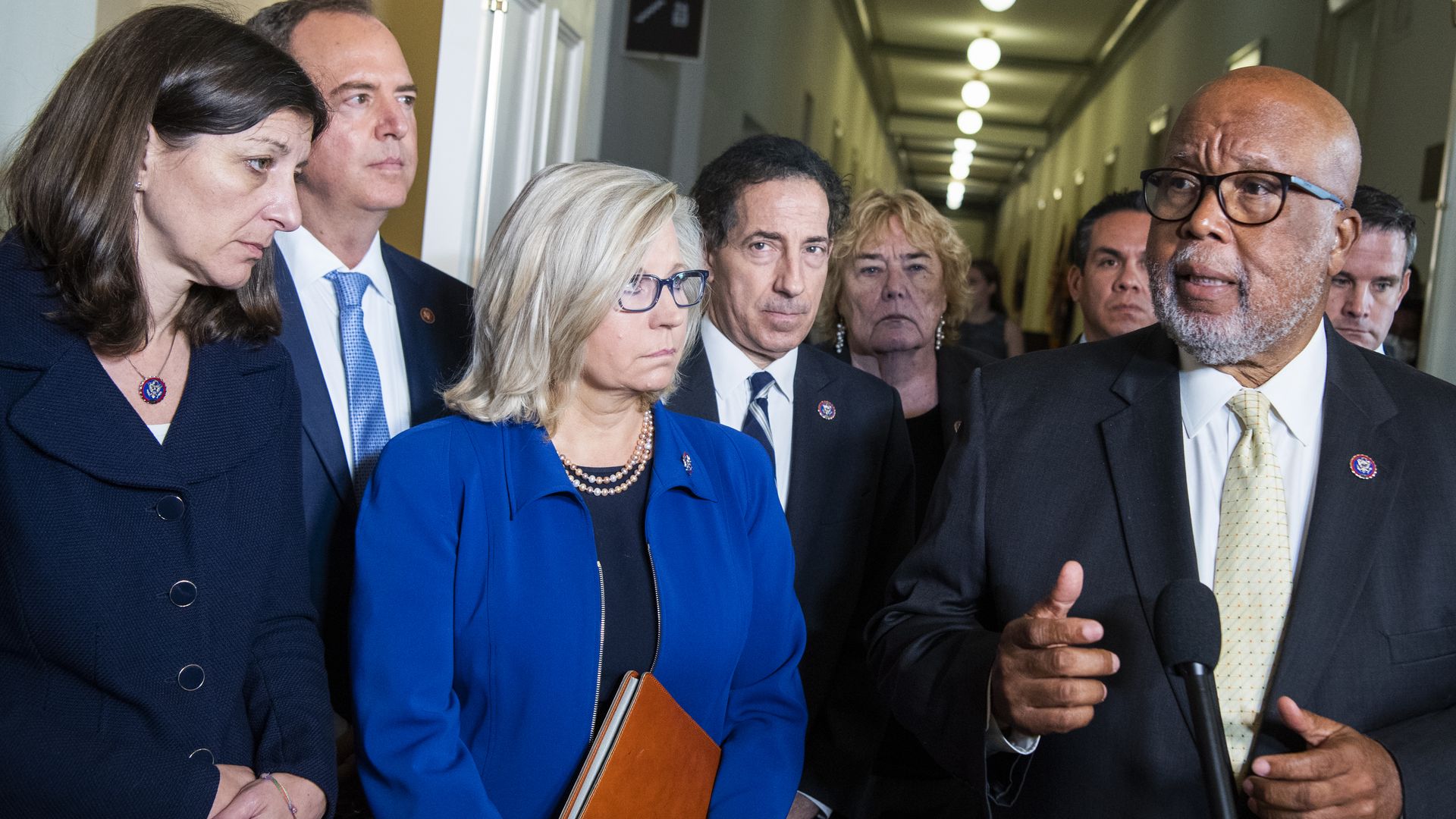 The Jan. 6 select committee said Friday it is demanding records from social media companies regarding the violence riot at the Capitol at the start of this year.
Why it matters: The demand is another major expansion to the select committee's investigation and follows its sweeping records request sent to the National Archives and seven federal agencies earlier this week.
The select committee is specifically seeking information from the companies related to: the spread of misinformation regarding the 2020 election, efforts to overturn the election or prevent the certification of the results, domestic extremism and foreign influence in the election dating back to spring 2020.
The companies include 4chan, 8kun (former known as 8chan), Facebook, Tik-Tok, Twitch, Twitter, Google, Snapchat and YouTube.
They will have two weeks to respond to the select committee's order.
What they're saying: "The Select Committee to Investigate the January 6th Attack on the United States Capitol is examining the facts, circumstances, and causes of the attack and relating to the peaceful transfer of power, in order to identify and evaluate lessons learned and to recommend corrective laws, policies, procedures, rules, or regulations," select committee Chair Bennie Thompson (D-Miss.) said in a statement.
The big picture: Earlier this week, Thompson indicated that the committee will ask telecommunications companies to turn over the phone records of several hundred people, including members of Congress.
Go deeper: Seven Capitol Police officers sue Trump over Jan. 6 riot
Go deeper