Firemaps secures $5.5 million to save homes from wildfires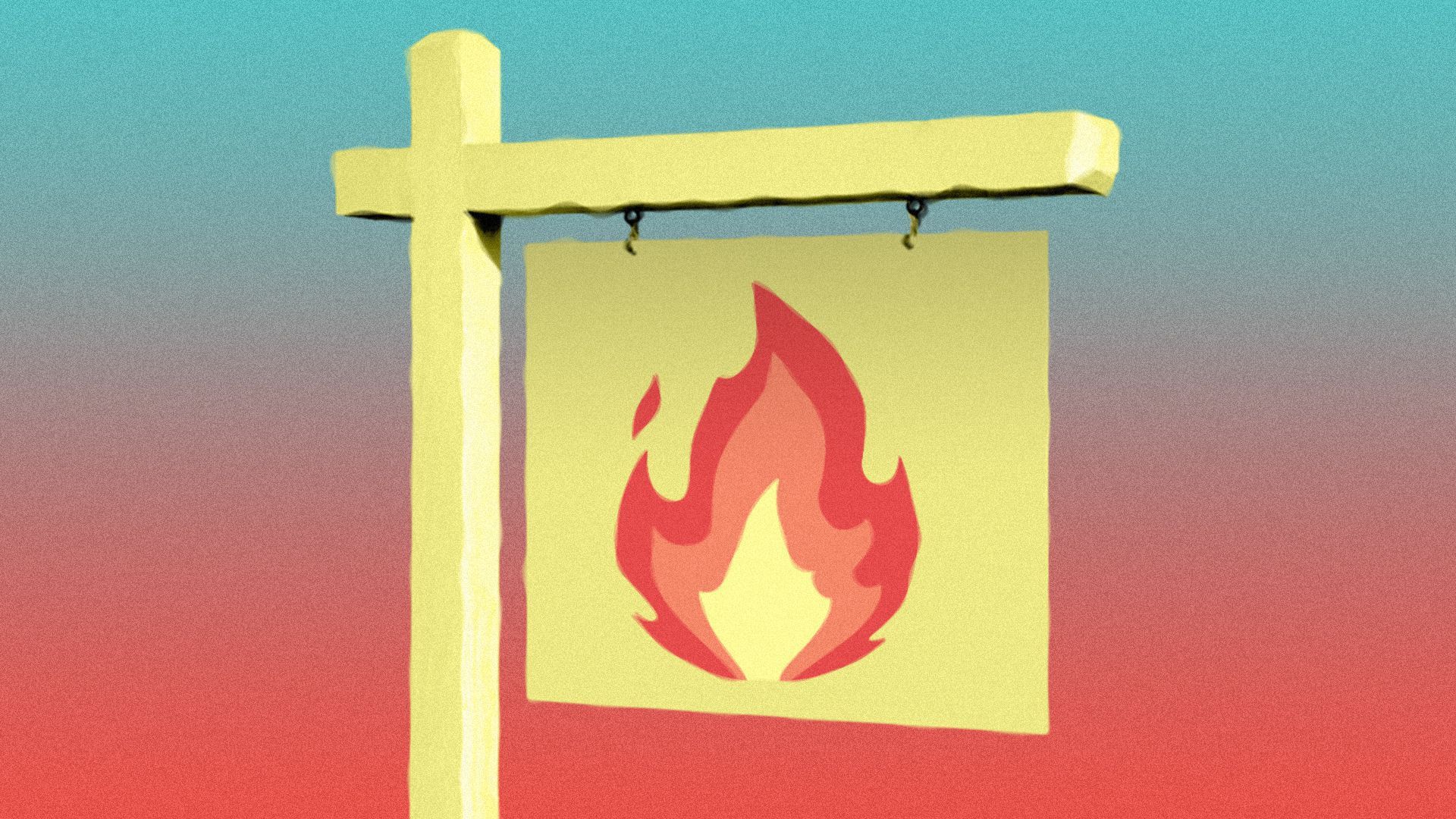 Firemaps, a San Francisco-based startup that uses satellites and drones to defend homes from wildfires, raised $5.5 million in seed funding led by Andreessen Horowitz.
Why it matters: The world is burning more regularly and with more intensity. As of today, 88 large fires are burning just within the U.S., covering 2.4 million acres, per the National Interagency Fire Center, with nearly 27,000 wildland firefighters and support personnel assigned to incidents. In California, nine of the 10 largest fires on record have occurred since 2010.
Other investors include Lee Fixel and Uber CEO Dara Khosrowshahi.
The bottom line: "The company sends out a crew with a drone to survey a homeowner's house and property if it is in a high-risk fire zone. Within 20 minutes, the team will have generated a high-resolution 3D model of the property down to the centimeter. From there, hardening options are identified and bids are sent out to trade contractors to perform the work on the company's marketplace." — Danny Crichton, TechCrunch
Go deeper