Apparel makers' new supply problem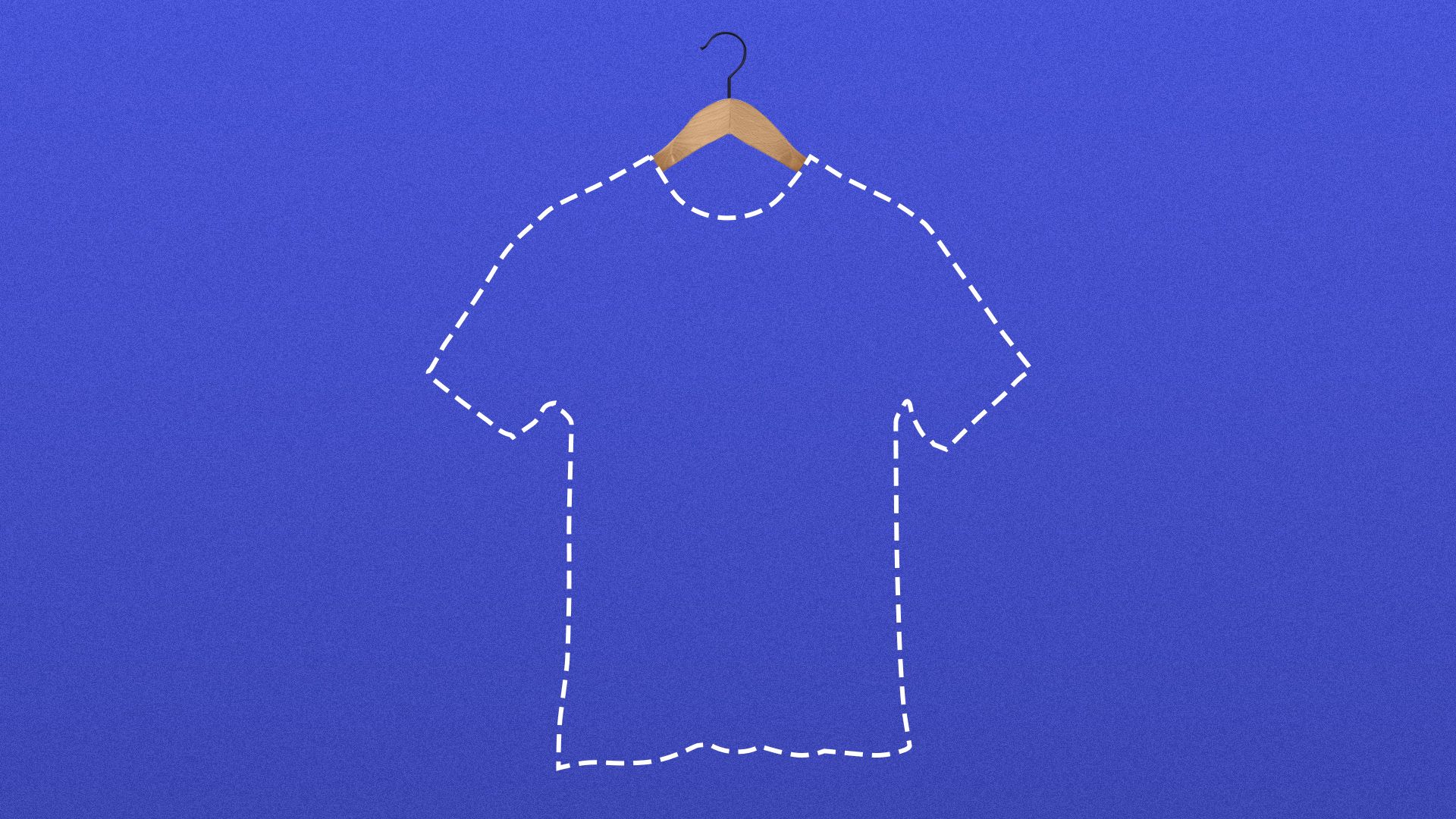 New COVID lockdowns in Vietnam are creating supply problems for some well-known U.S. brands.
Why it matters: Big retailers have reported healthy demand from consumers, even amid elevated levels of COVID infections in recent weeks. The main challenge hindering sales has been limited supply.
Driving the news: Vietnam, a leader in footwear and apparel manufacturing, imposed strict lockdowns this week as the country attempts to contain the spread of the coronavirus.
"We are working through an extended closure of factories in Southern Vietnam," Abercrombie & Fitch CFO Scott Lipesky said on a call with analysts on Thursday. "We'll see how it plays out. [But it's] out of our control at this point."
"We have a lot of product there, and we're trying to get it in," Urban Outfitters CEO Richard Hayne said on a call with analysts on Tuesday. He added that the company is starting to limit size options for some dresses and bottoms on order from Vietnam.
By the numbers: Not all companies disclose the details of where they source goods. However, Bank of America analysts recently compiled some numbers based on their research.
Gap and Lululemon Athletica each source about a third of their production from Vietnam, the analysts found. Nike sources 51% of its footwear and 30% of its apparel from the country.
Flashback: "When Trump imposed tariffs on China a few years ago, retailers and manufacturers shifted as much production as possible out of China," Joe Feldman, assistant director of research at Telsey Advisory Group, tells Axios. "Vietnam was the biggest beneficiary."
What they're saying: "Most of the retailers and manufacturers are calling out Vietnam, particularly Southern Vietnam, as having a big negative impact on the supply chain," Feldman says.
"The hope is the lockdowns in Vietnam end by mid-September with as many factory workers as possible vaccinated by then," he adds. "Some companies are conservatively forecasting the lockdowns end by October 1, which would put them at approximately ten weeks."
Zoom out: Most apparel and footwear makers order most of their goods months before they plan on selling them. And so experts believe that new disruptions will have a limited incremental impact on the upcoming holiday shopping season.
Matt Powell, senior industry advisor at The NPD Group, tells Axios that should production disruptions persist, "It probably begins to be felt [during the holiday shopping season], but it's really a spring 2022 event."
The big picture: The matter of supply chain disruptions is not new, and so what's happening in Vietnam now just adds incremental insult to injury.
"We were already having disruptions from a lot of other factors whether it's not enough containerships, not enough people working in the ports to offload ships, not enough containers, not enough truckers once the containers get off the ships…" Powell notes.
What to watch: Most of the big retailers have just announced their quarterly results, which means it could be another three months before we get another granular update from the companies most exposed to Vietnam.
However, when an event does have a material impact on financial performance, companies will often disclose the news in between earnings announcements.
Go deeper