Lawmakers urge Biden and FEMA to declare drought disaster in West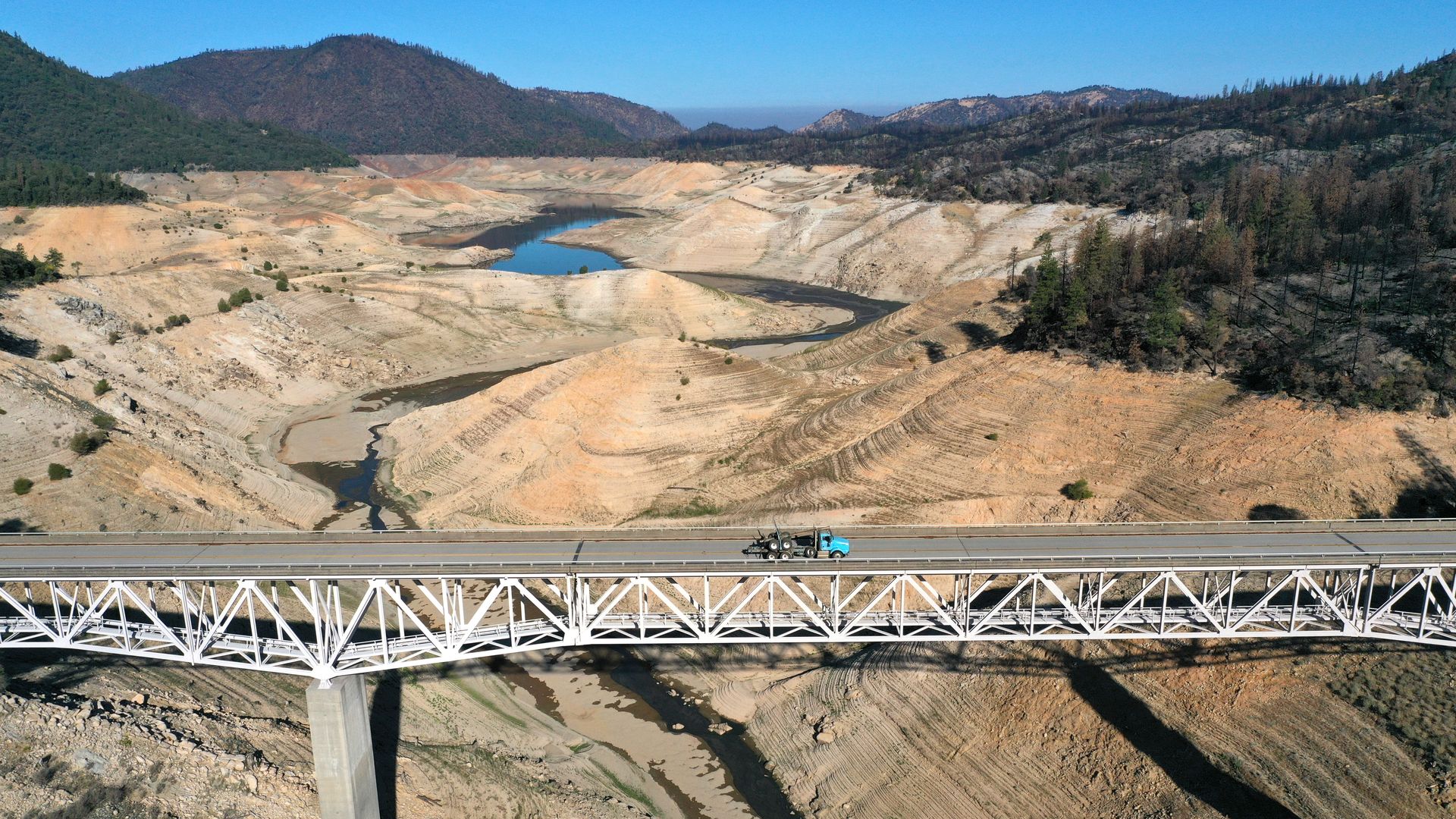 Reps. Jared Huffman (D-Calif.) and fellow Democratic Rep. Joe Neguse (D-Colo.) from Colorado are urging President Biden to declare a drought disaster in the West.
Driving the news: The lawmakers wrote to Biden Wednesday, calling on his administration to support Western governors' Federal Emergency Management Agency drought disaster declaration request issued earlier this month, as they experience water cuts driven by rapidly depleting supplies.
What they're saying: "There is little to no livestock feed available in the West, farmers are considering selling their livestock or land, and many species of wildlife are suffering from wildfires and lack of water," Neguse and Huffman said.
"This drought could have long-term impacts on the food supply, wildlife, and livelihoods of Americans in the West as these conditions persist."
The big picture: Nearly all of the American West is experiencing some form of drought, and many Western states have been hit by extreme heat waves and historic wildfires this year.
Human-driven climate change is making conditions worse, and much of this region is facing a longer-term "megadrought" that's the second-worst such event in at least 1,200 years, Axios' Andrew Freedman notes.
The federal government earlier this month declared a water shortage for Lake Mead on the Colorado River. It was the first time such a declaration had been made for the nation's largest reservoir by volume.
The Biden administration did not immediately respond to Axios' request for comment.
Go deeper