Time's Up CEO resigns amid Cuomo scandal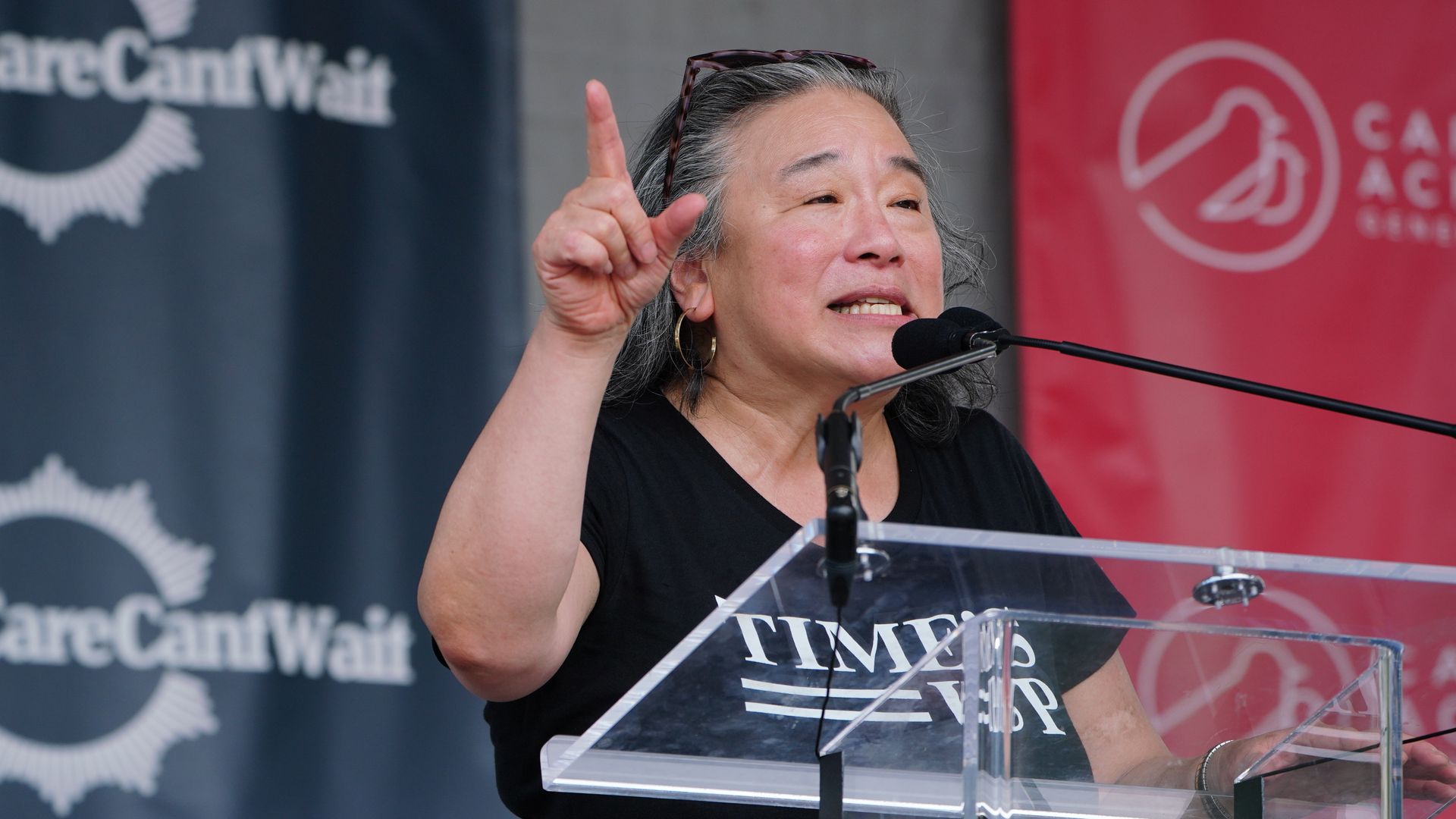 President and CEO of Time's Up Tina Tchen announced her resignation Thursday amid revelations that leaders of the sexual harassment victims' advocacy group advised former New York Gov. Andrew Cuomo on how to respond to harassment allegations.
Background: Tchen had led the organization since 2019 and co-founded Time's Up Legal Defense Fund with attorney Roberta Kaplan, who also resigned. Tchen was previously chief of staff to former first lady Michelle Obama.
What she's saying: "Now is the time for Time's Up to evolve and move forward as there is so much more work to do for women," Tchen said in a statement on Twitter.
"It is clear that I am not the leader who can accomplish that in this moment. I am especially aware that my position at the helm of Time's Up has become a painful and divisive focal point, where those very women and other activists who should be working together to fight for change are instead battling each other in harmful ways," she continued.
Tchen has apologized for how her actions impacted sexual abuse survivors as the Cuomo administration deflected accusations.
Zoom out: The announcement comes one day after the Washington Post reported that Time's Up previous contact with Cuomo's top aide, Melissa DeRosa, were more extensive than the New York Attorney General Letitia James's report suggested.
What to watch: The organization's board announced Monifa Bandele, the group's chief operating officer, will take over as interim CEO, per the Post.
Go deeper