"Fortnite" introduces interactive MLK experience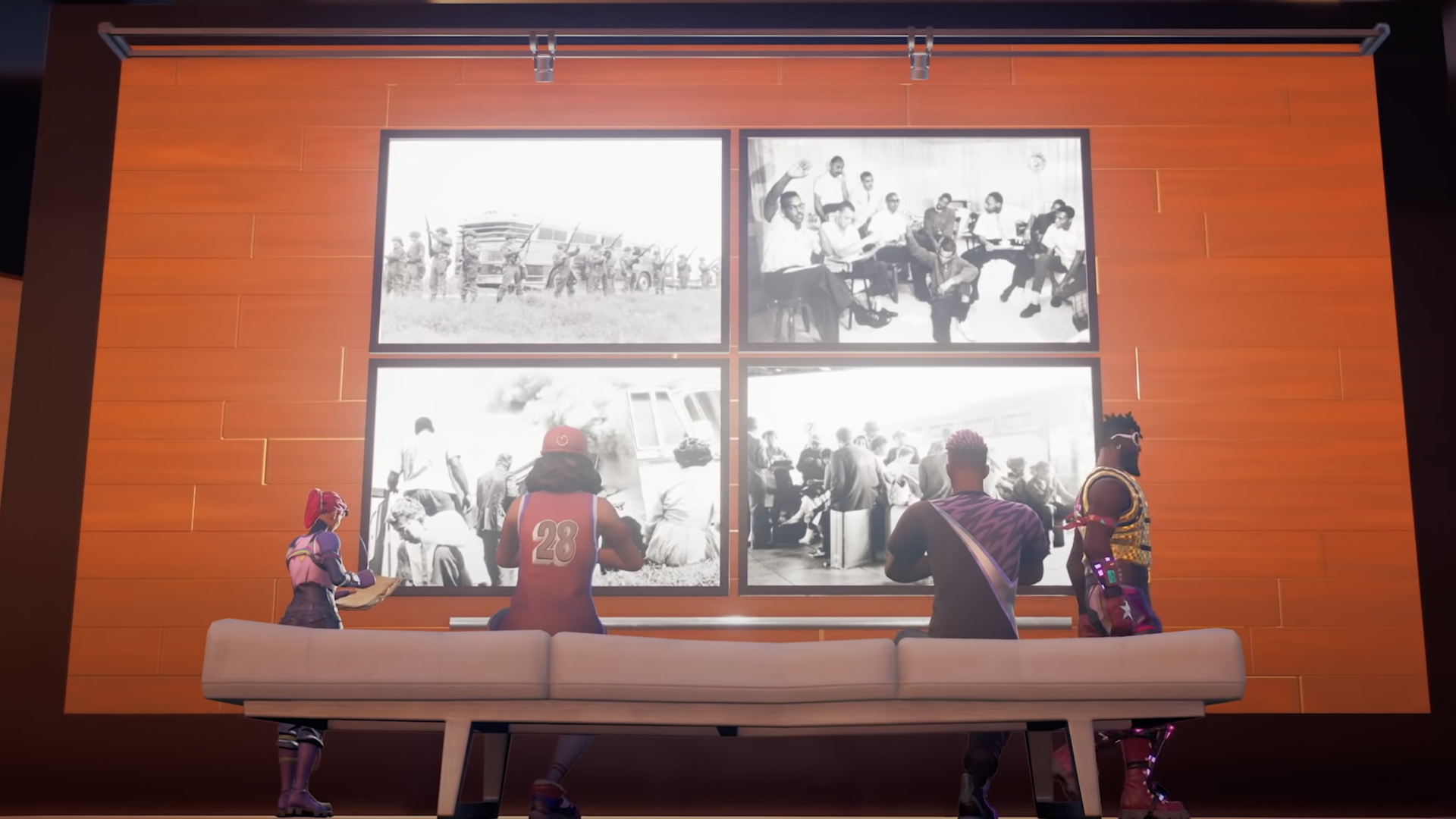 A new interactive experience in "Fortnite" is sparking discussion about whether featuring Martin Luther King Jr. in the game is simply too ridiculous.
Why it matters: "Fortnite" has proved that it can serve as a venue for entertainment beyond what it offers as a video game.
Its March Through Time Initiative turns the game into an educational tool that allows a young audience to interact with King's speech on a platform they know well.
Details: Epic Games and Time Studios created "March Through Time," in which players can explore a digital version of the Lincoln Memorial in D.C. during 1963, listen to King's full "I Have a Dream" speech and view digital museum-like exhibits.
The big picture: "Fortnite" has been holding in-game concerts and events for years now with huge names like Ariana Grande and Travis Scott.
Last July, it held an in-game showing of "We the People" in Party Royale mode to talk about systemic racism.
But the juxtaposition of civil rights icon King with "Fortnite"'s colorful, cartoon shooter hasn't been lost on critics.
Essayist Chris Franklin points to "the tonal dissonance and the way it serves the platform itself" with screenshots of two players — appearing as the xenomorph from "Alien" and Rick from "Rick and Morty" — visiting the site.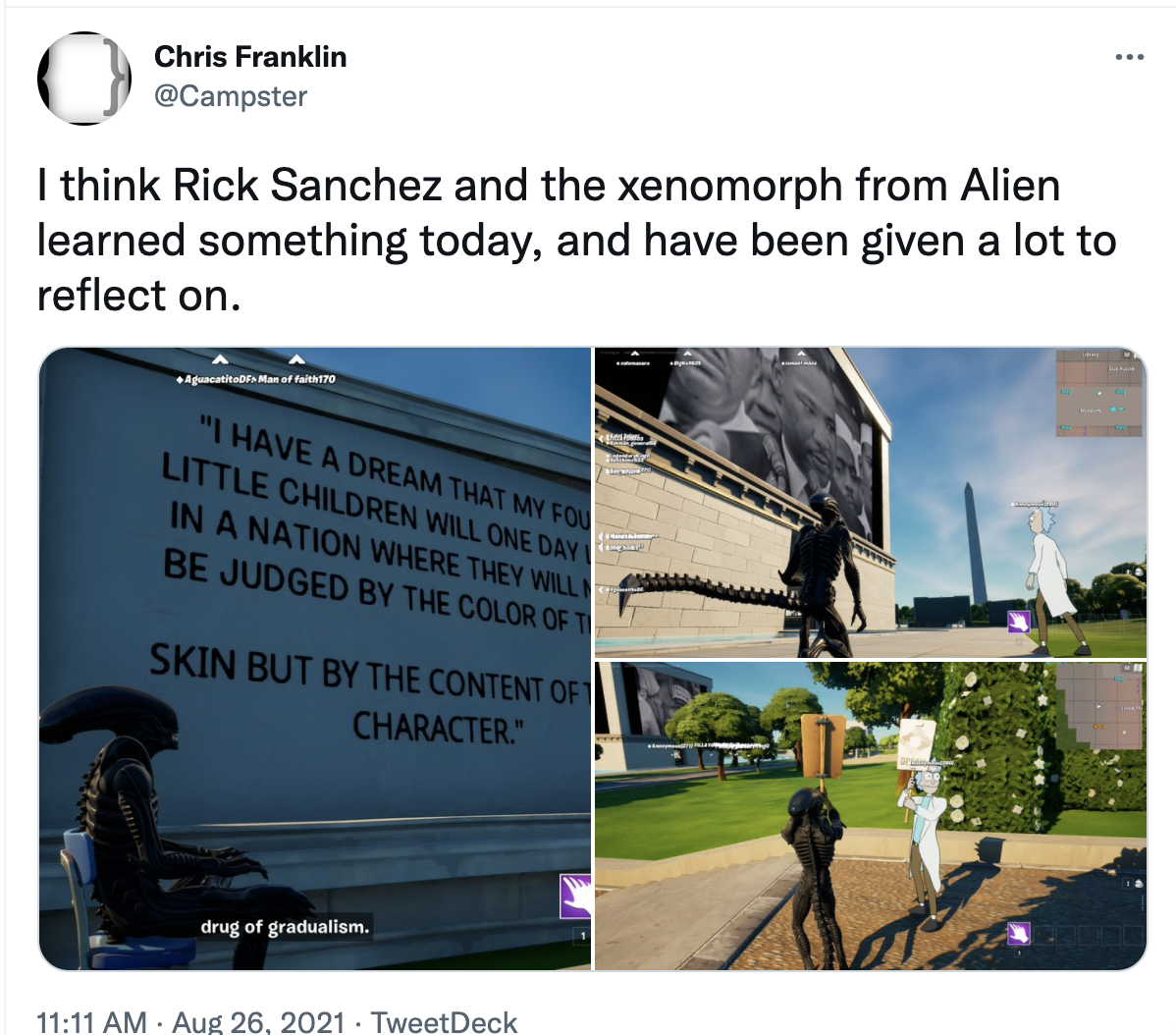 "You can't sell licensed skins for your social Battle Royale Party one minute, then expect it to be a serious place to learn about history the next. Fortnite by its nature can't be everything," Franklin tweeted.
A good example: Upon finishing all the experience's challenges, players get a "D.C. 63" spray for their lockers.
"I guess it's cool that games have the capability to do this sort of content given it's removal from schools, but it will strip his legacy and the Civil Rights movement to barebones," tweeted Narrative designer Zaire Lanier, adding that "there won't be actual discussions."
Go deeper