Mexico welcomes escaping Afghans as Kabul evacuations ramp up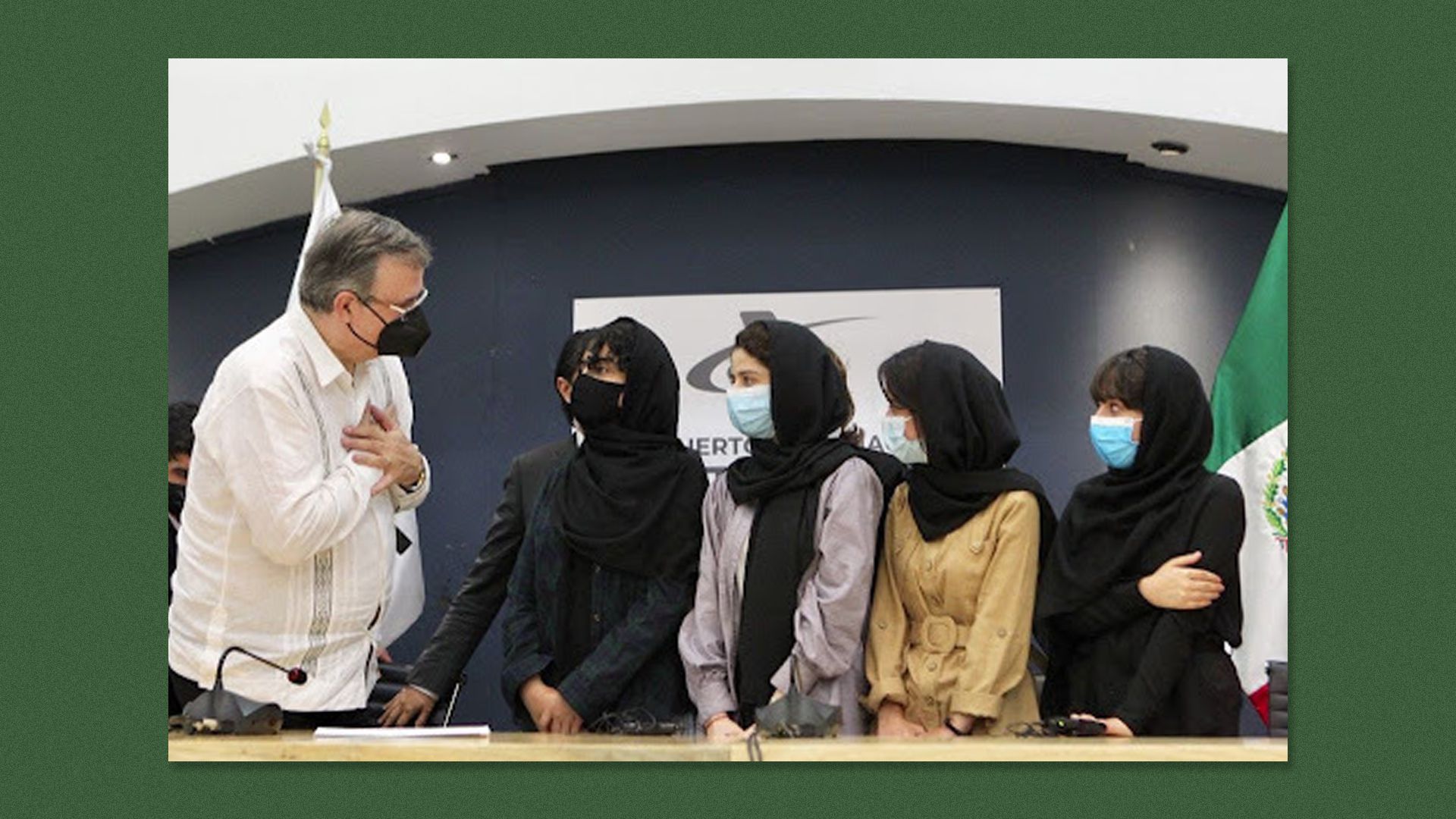 Mexico is expediting documents to welcome Afghans, as the evacuations from Kabul ramp up before the Aug. 31 deadline for full U.S. withdrawal.
Details: Five members of the Afghan women's robotics team landed Tuesday night in Mexico City, where they will have the option of seeking asylum.
Mexico, one of the deadliest countries for journalists, also gave humanitarian visas to 124 Afghan collaborators of U.S. media outlets and their families. They landed early Wednesday.
Foreign Affairs Minister Marcelo Ebrard said the welcome is a continuation of Mexico's long-standing history of offering refuge to people fleeing conflicts like the Russian Revolution, Spanish Civil War and South American dictatorships.
What they're saying: "You've helped save our lives and our dreams, which we can now continue to try and make a reality," said Fatemah Qaderyan, one of the robotics team members, after arriving in Mexico City.
Other Latin American countries, including Brazil, Ecuador, Costa Rica, Chile and Colombia, have also offered humanitarian visas to fleeing Afghans.
Ecuadorian President Guillermo Lasso says the program is meant for temporary stays while beneficiaries "await in transit to the U.S."
A 14-step vetting process is delaying many Afghans' admission to the U.S.
Go deeper: Listen to members of the Afghan robotics team talk about their escape on the Axios Today podcast.
Get more news that matters about Latinos in the hemisphere, delivered right to your inbox on Tuesdays and Thursdays. Sign up here for the Axios Latino newsletter.
Go deeper