State Dept. tells Hill staff to stop directing people to Kabul airport following blast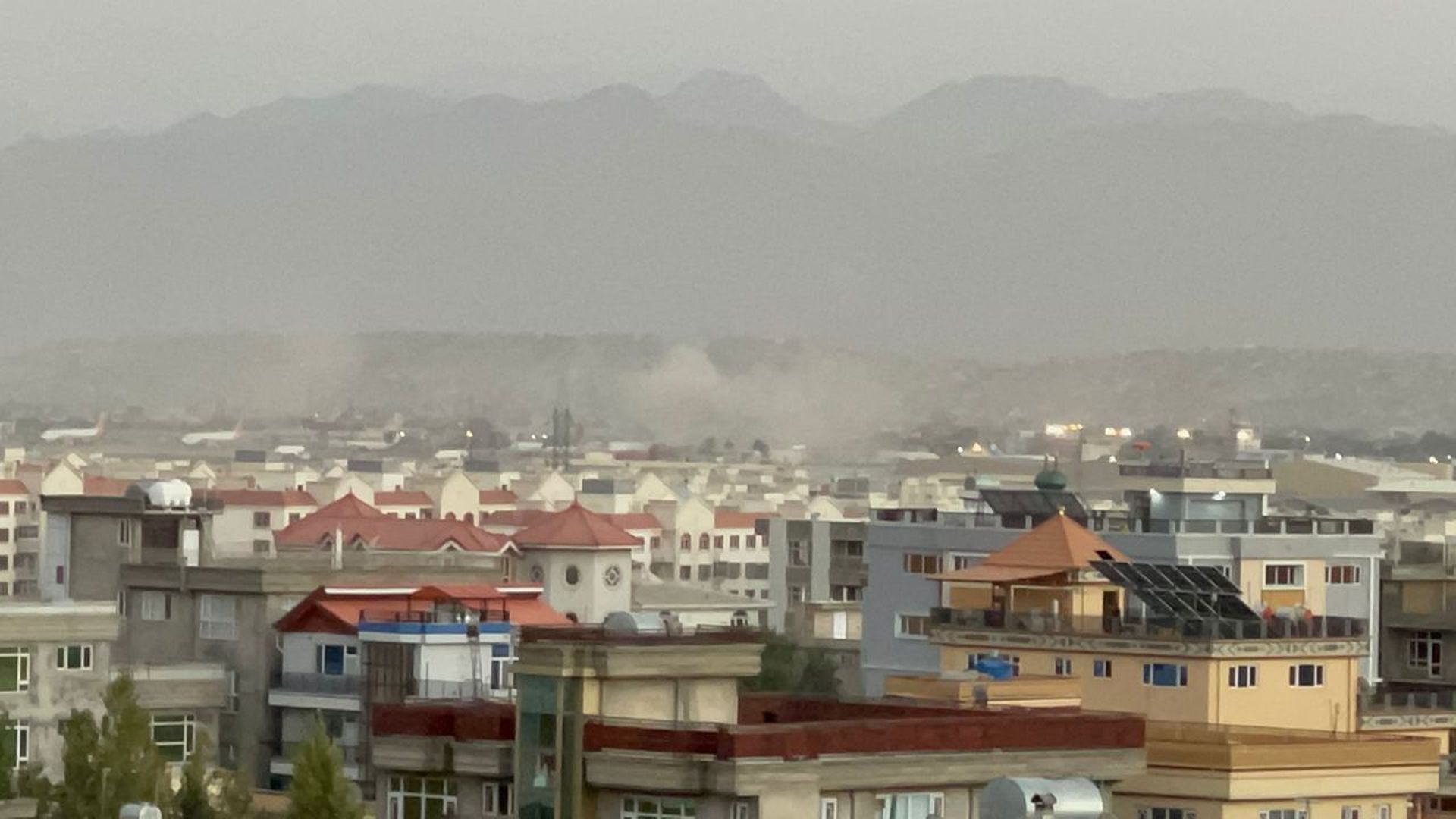 The State Department is asking Capitol Hill staff to stop engaging in "uncoordinated messaging" by directing people in Kabul to the airport, according to an email obtained by Axios.
Why it matters: The message illustrates the level of confusion as the U.S. handles a developing situation following an explosion outside the Hamid Karzai International Airport in Kabul on Thursday that resulted in "a number of casualties" to civilians and U.S. troops.
The details: The email was sent by the principal deputy assistant secretary in the Bureau of Legislative Affairs at the State Department.
"Please blast the following out to your lists," she writes. "We are hearing reports of congressional staff continuing to direct individuals to HKIA."
The message continues, "All staff engaging in this type of uncoordinated messaging to people on the ground must cease due to the security situation."
Many members and their staff have been actively engaged with constituents on evacuation efforts.
The email also contains a security alert sent by the U.S. Embassy in Kabul detailing the explosion and reports of gunfire, which tells U.S. citizens to stay away from the airport.
"U.S. citizens should avoid traveling to the airport and avoid airport gates at this time," it says.
It goes on to instruct U.S. citizens who are at the gates into the airport "should leave immediately."
Go deeper: Explosions at Kabul airport caused U.S. and civilian casualties, Pentagon confirms
Go deeper