Feds charge tech founder Manish Lachwani with fraud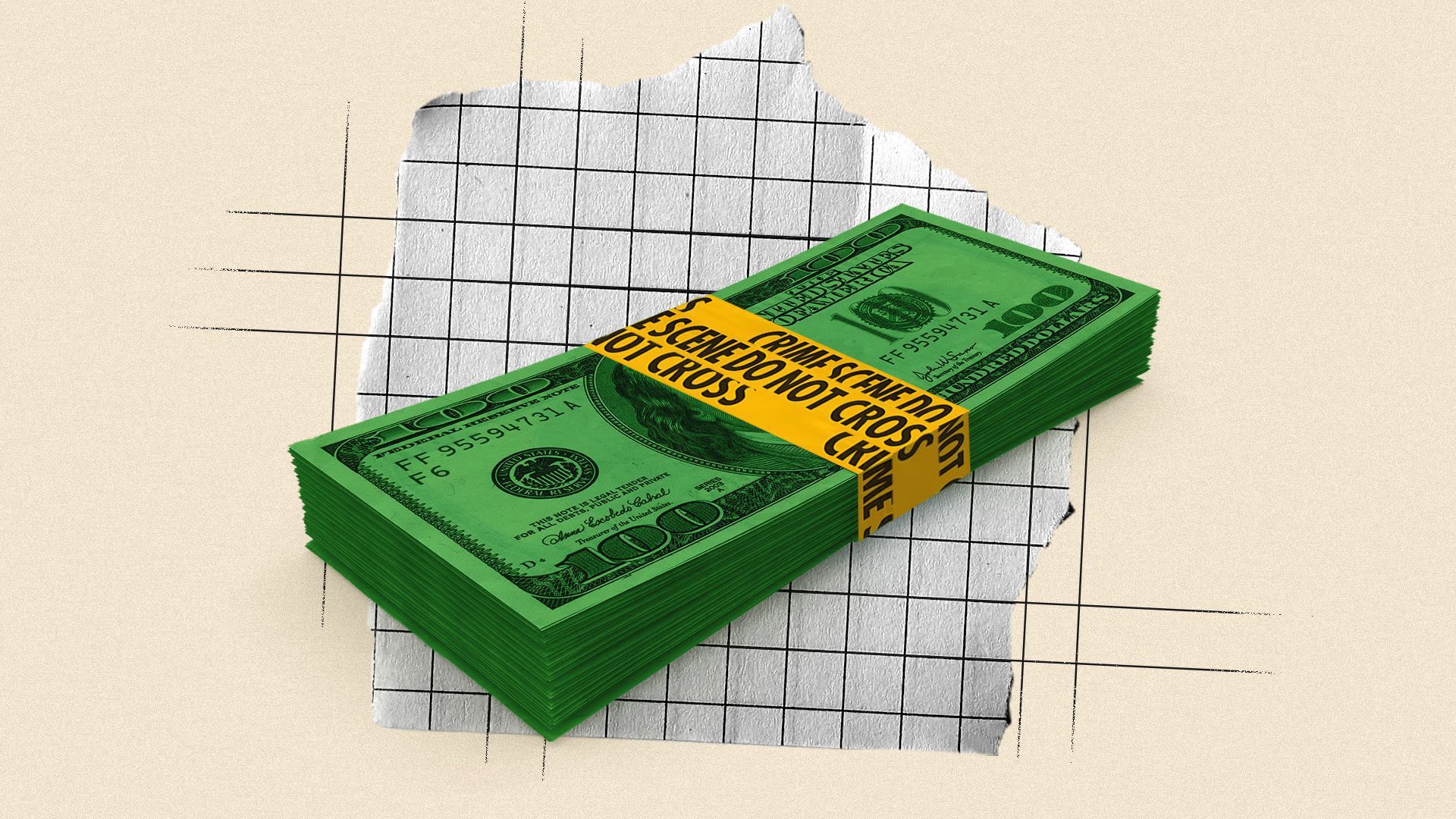 Just days before jury selection starts in the criminal fraud trial of Theranos' Elizabeth Holmes, federal prosecutors filed fraud charges against another VC-backed founder: Manish Lachwani, former CEO of mobile app testing company HeadSpin.
Why it matters: The Lachwani case is a reminder that startup execs can be held liable for what they tell VCs, and also that investors are often blind to the veracity of those statements.
What happened: Lachwani is accused of cooking the books to both help his company secure capital and to enrich himself.
Palo Alto-based HeadSpin raised over $100 million from such veteran firms as Tiger Global, Google Ventures, EQT Ventures and Battery Ventures.
This included a $60 million Series C round in early 2020, led by Dell Technologies Ventures and ICONIQ Capital, at around a $1.1 billion valuation. Plus a Series B round during which Lachwani sold around $2.5 million of personal shares.
The SEC alleges that the 45-year-old Lachwani began to inflate company financials in 2018, including by creating false invoices and altering real ones.
Per the complaint:
"Lachwani was able to carry out his fraudulent scheme for years because he controlled and managed all the key aspects of HeadSpin's financials and sales operations, and he kept HeadSpin employees in those different departments isolated from each other. For instance, virtually all the information provided to HeadSpin's bookkeeper, including the supporting documentation for claimed revenue amounts, flowed through Lachwani."By virtue of his control over the company, Lachwani knew, or was reckless in not knowing, that HeadSpin's ARR and other financial numbers were false and inflated."
Shortly after the Series C financing, HeadSpin's board "was alerted" to the possibility of forged financials. It launched an internal investigation that found the company's annual recurring revenue at the end of 2019 was closer to $10 million than the $80 million that they'd been told.
That led to a DOJ investigation and a recap that cut HeadSpin's valuation from $1.16 billion to around $300 million.
Lachwani was fired and now faces serious prison time.
Neither HeadSpin nor other company executives were named in the SEC's complaint, which charges Lachwani with both wire fraud and securities fraud.
The bottom line: Venture capital has always been a trust business at its core, and fraud remains unusual. But don't be surprised to see more malfeasance in today's environment of hyper-competitive deals and truncated due diligence.
Go deeper