Kentucky governor says he'd issue mask mandate if he had the authority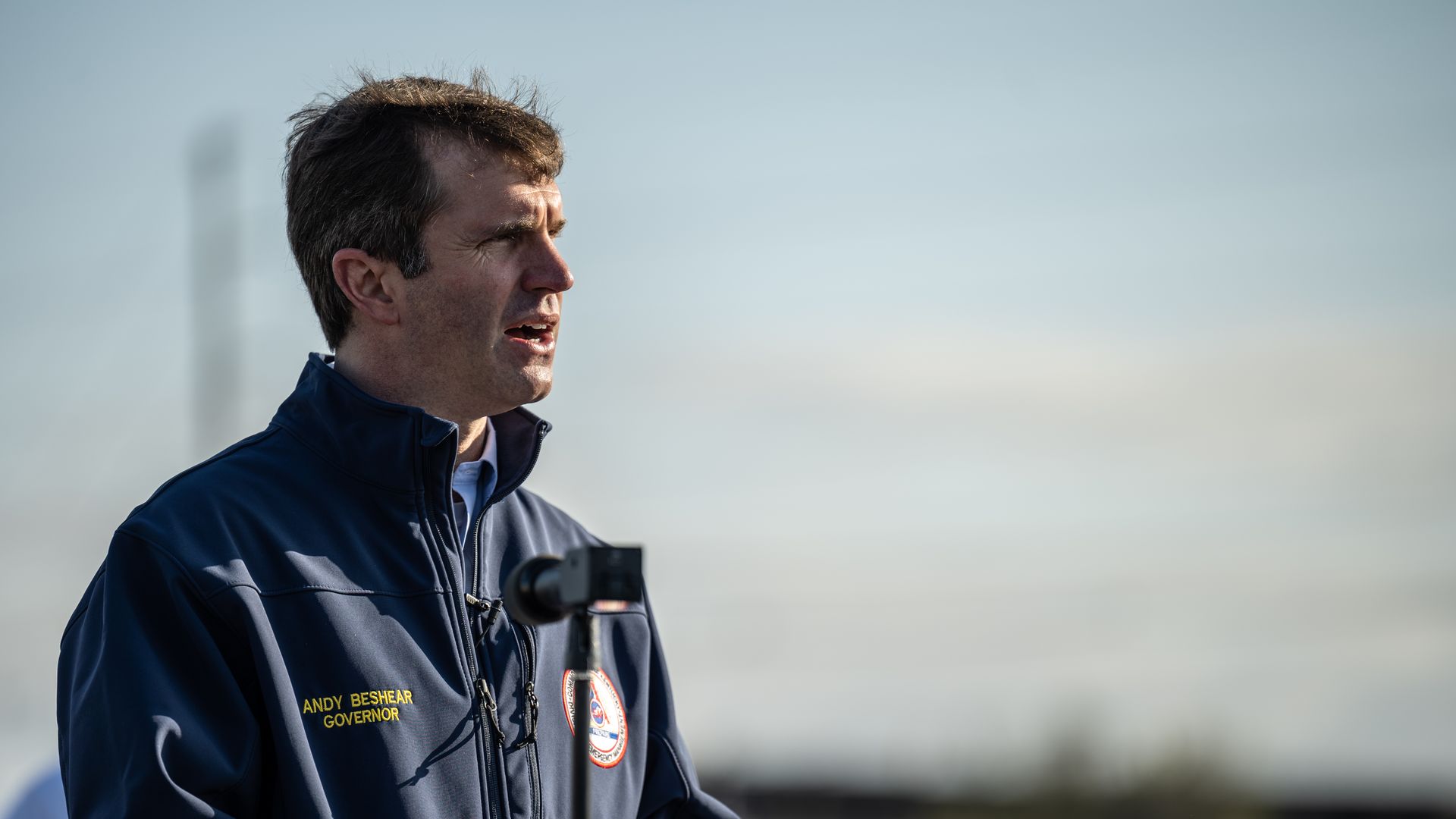 Kentucky Gov. Andy Beshear said Thursday that the record-high surge in COVID-19 cases would have led to a statewide mask mandate if that authority still lay with him.
Why it matters: Kentucky's Supreme Court recently transferred authority over pandemic-related decisions, including masking, to the GOP-controlled state legislature, according to the Democratic governor.
What he's saying: Kentucky is in "uncharted" territory as COVID infections overwhelm hospitalizations and ICU units, Beshear said at a news conference Thursday.
He later announced 5,401 newly reported cases — the second-highest report since the pandemic began — and 27 new deaths. The state's positivity rate has increased to 13.24%, he noted.
"Every other time we've been this high, we've done that and it's worked. It has decreased the number of cases," he said.
"I can't do that now, and I get that," he added. "And I'll provide all the information that I can to the General Assembly and hopefully they will make the best choice that they can."
What to watch: Beshear has met with legislative leaders and is considering convening a special session to address COVID-related issues, AP reports.
Republican Senate President Robert Stivers said this week that a blanket mask mandate would have a "very limited chance" of passing, per AP.
The big picture: More than 10,000 COVID infections have been recorded statewide in the last two days, according to Beshear, and 4,600 children have tested positive in the last three days.
Go deeper