Brian Benjamin to serve as New York lieutenant governor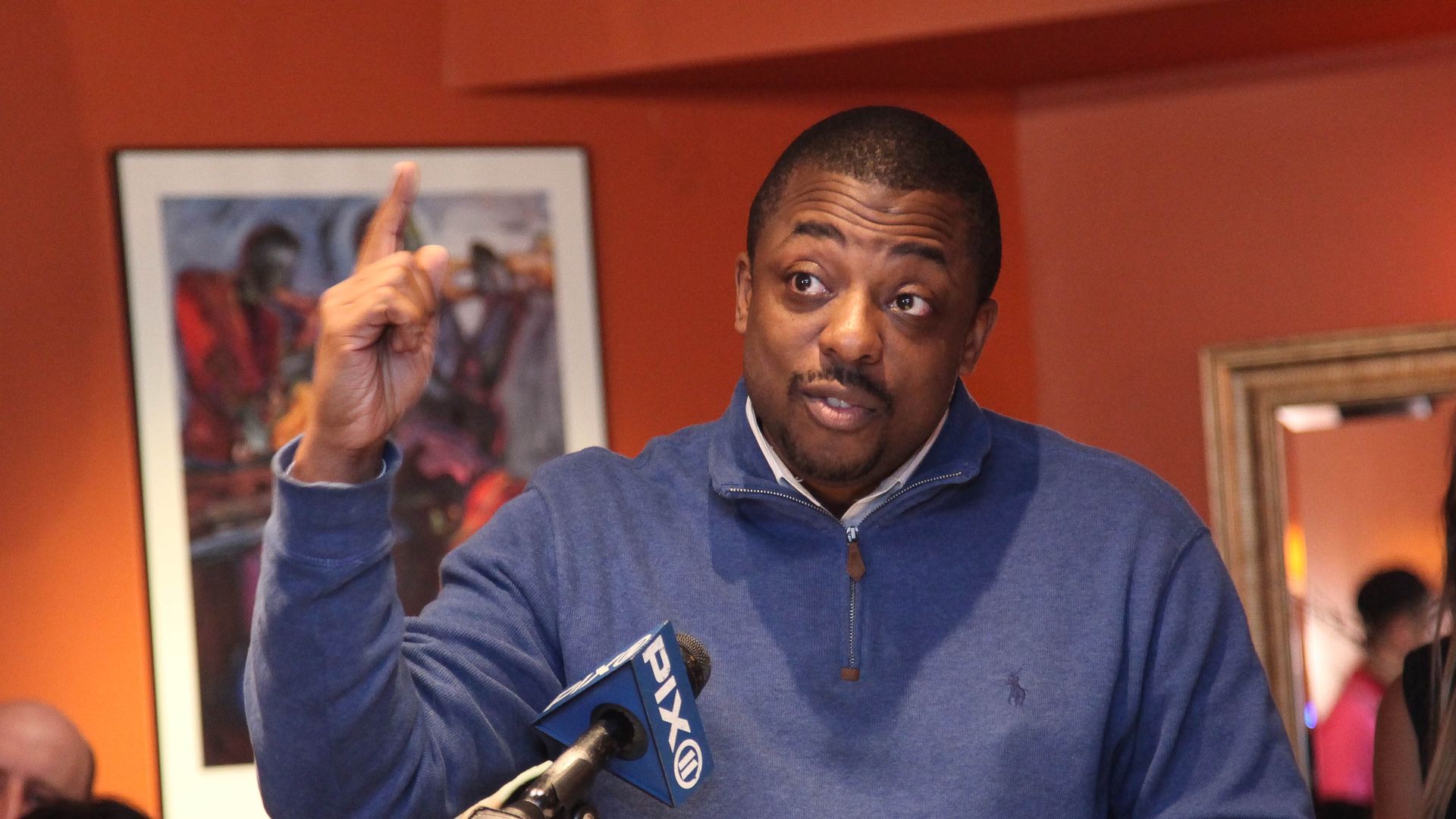 New York Gov. Kathy Hochul named state Sen. Brian Benjamin, a fellow Democrat, to succeed her as lieutenant governor Thursday.
Why it matters: Hochul, who hails from western New York and is running for governor in 2022, sought a running mate from the city, per the New York Times. Benjamin represents Harlem, Morningside Heights, Washington Heights and the Upper West Side.
What she's saying: "New York City needs our help, and this individual is someone who's been through the trenches, starting locally on his community board, working his way up to elected office, and someone I've become a dear friend of in the Senate," Hochul said at a news conference.
"He has been a champion of criminal justice reform, affordable housing and tenant protections — three huge priorities of mine, as well — and he's built a track record of great accomplishments already."
His background: Before serving as lieutenant governor, he most recently served as senior assistant majority leader in the New York State Senate.
While in the Senate, he "sponsored bills to get banks to divest from private for-profit prisons and create a so-called 'rainy day fund' that New York City could tap into during fiscal emergencies," according to the New York Times.
Prior to taking office, he graduated from Brown and Harvard University and worked for Morgan Stanley and Genesis Companies, a real estate firm for affordable housing.
Go deeper