In photos: Indigenous people march in Brazil for land rights ahead of court ruling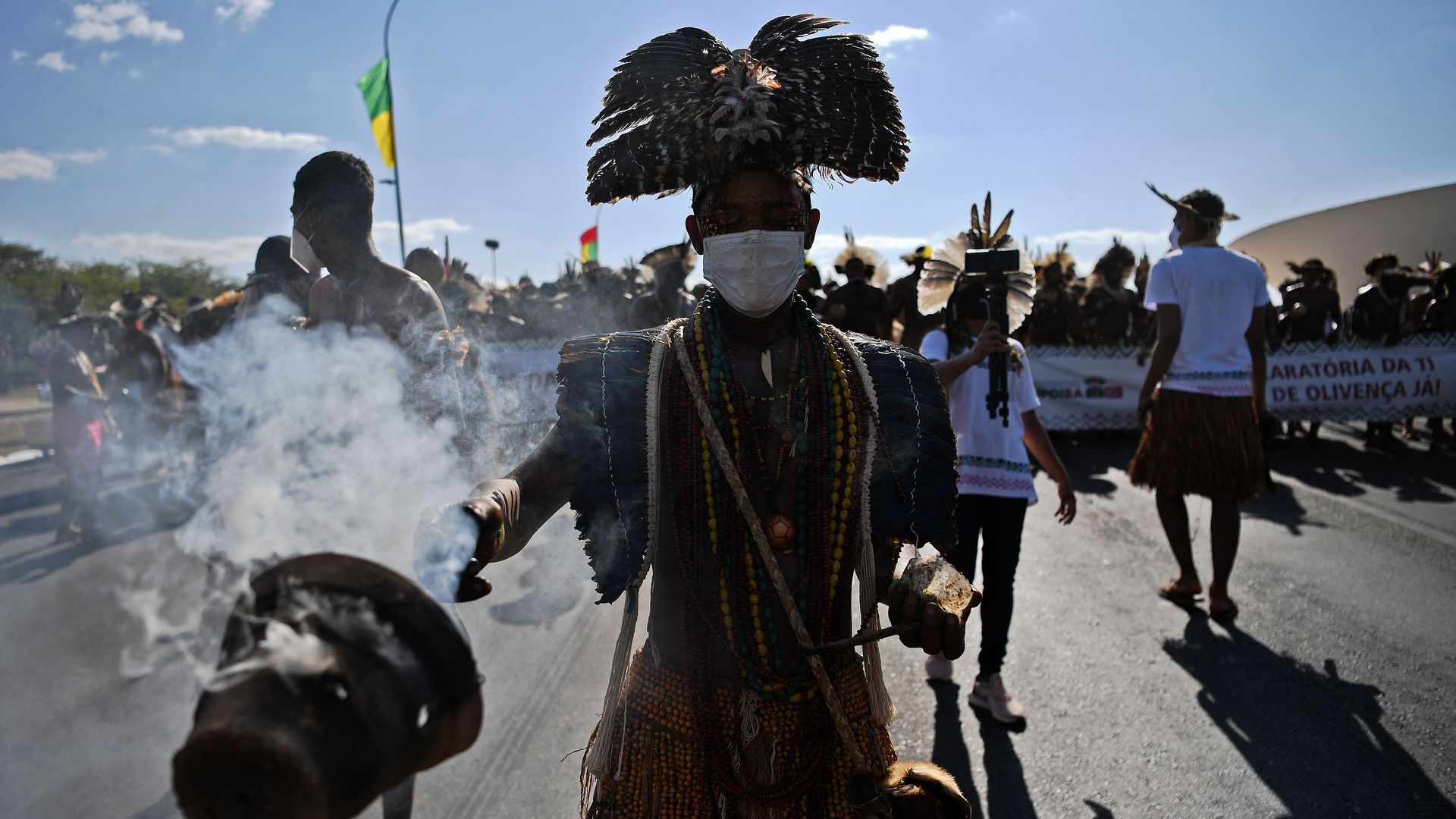 Thousands of Indigenous people marched this week in Brazil, dancing and chanting outside the Supreme Court to urge for protection of ancestral lands.
Why it matters: The landmark ruling will decide whether Indigenous people have the right to reclaim land occupied prior to 1988, when Brazil's constitution was ratified.
Brazilian state governments and the farming sector have sought to restrict Indigenous claims by invoking the legal cut-off. They argue that Indigenous communities didn't occupy those lands when the constitution was approved, Al Jazeera reports.
Indigenous people say they fled their ancestral lands at the time due to landowners' attempts to hunt them down.

"They put a price on us. They paid people to kill us and asked them to bring our ears as proof," Woie Patte, a Xokleng chieftain, told Al Jazeera.
Worth noting: The Human Rights Watch has said the policy is a violation of Indigenous rights under international law. A UN human rights expert has also called on the Brazilian court to ensure Indigenous peoples' right to their lands.
In photos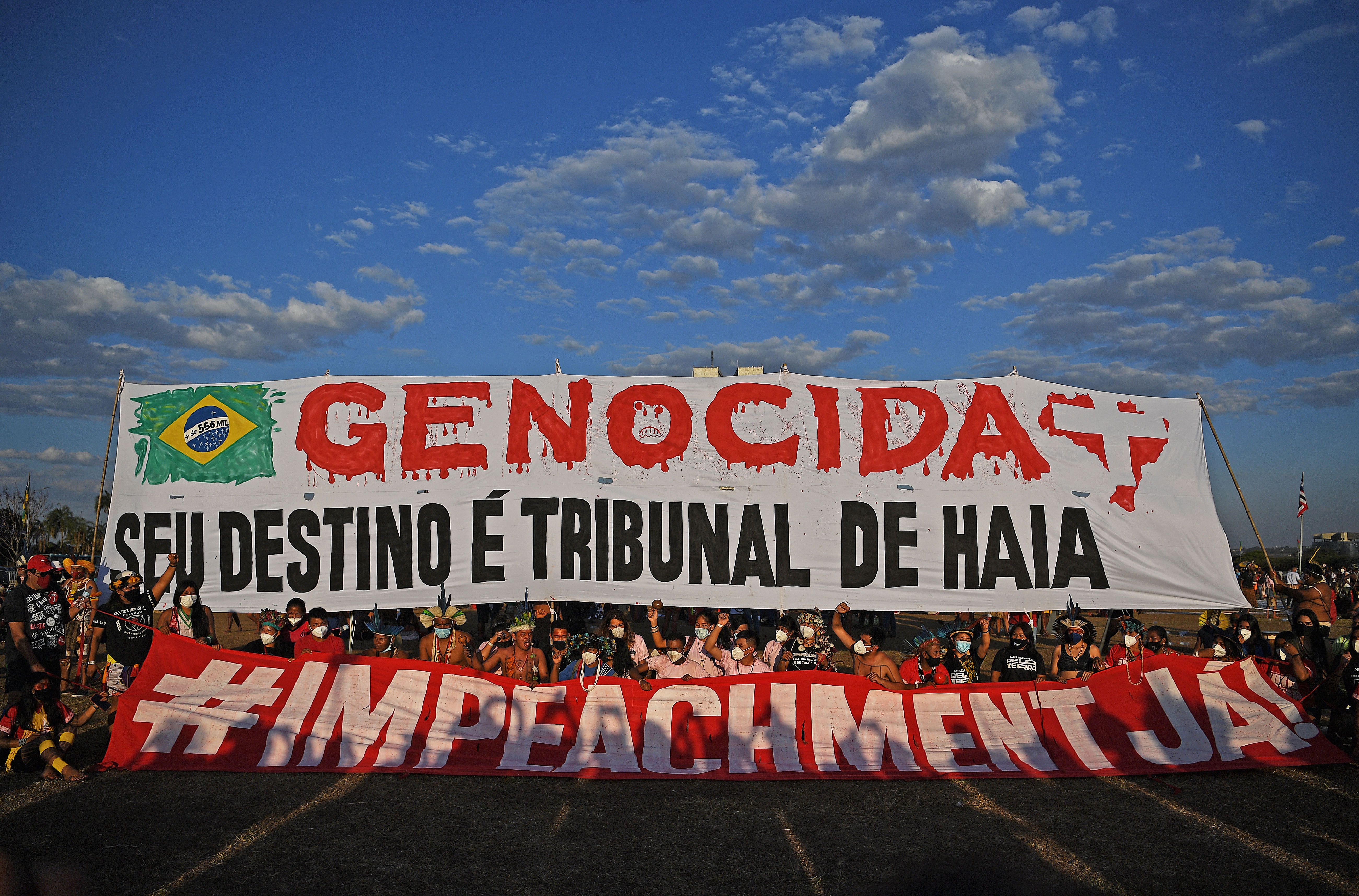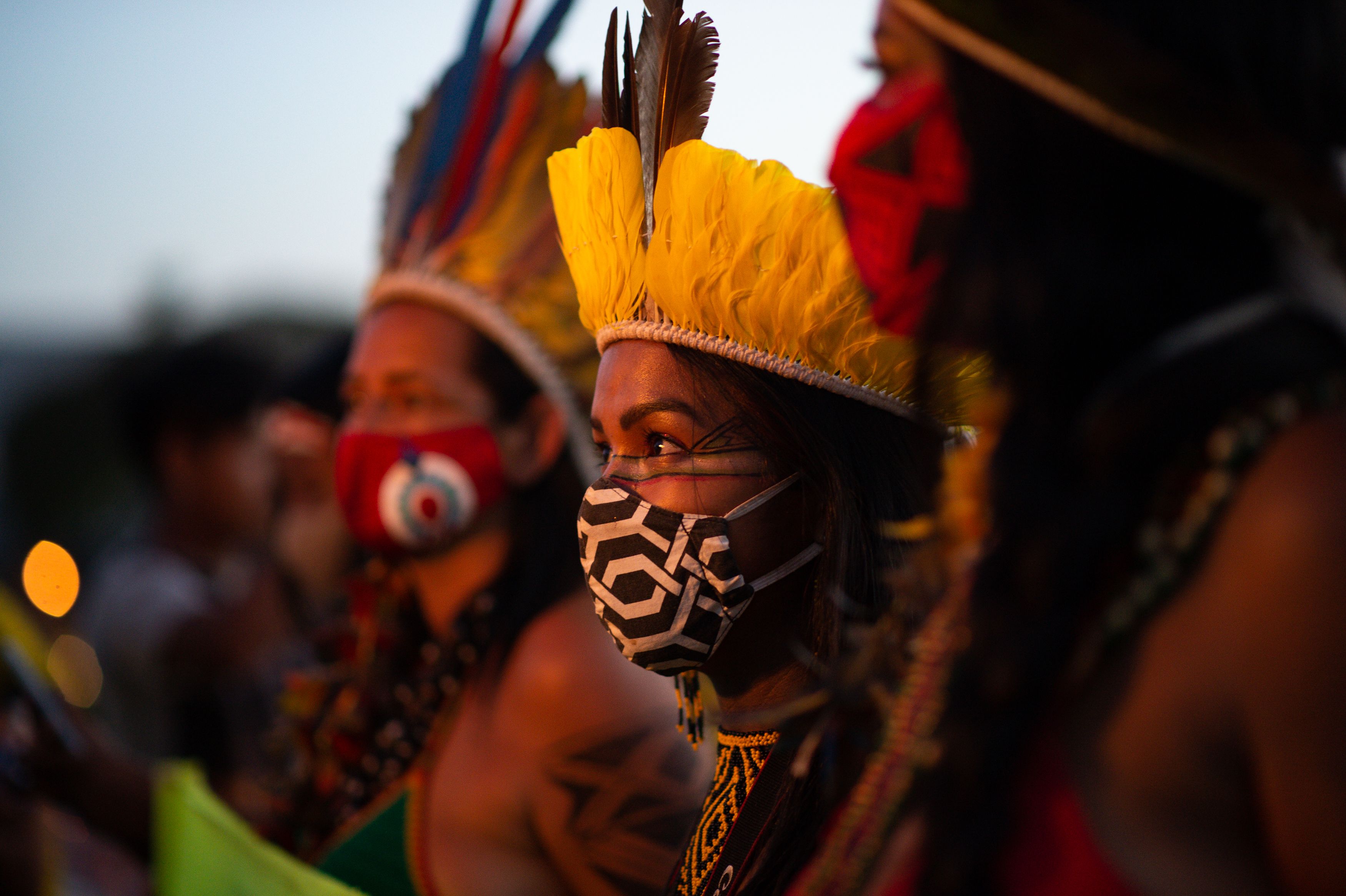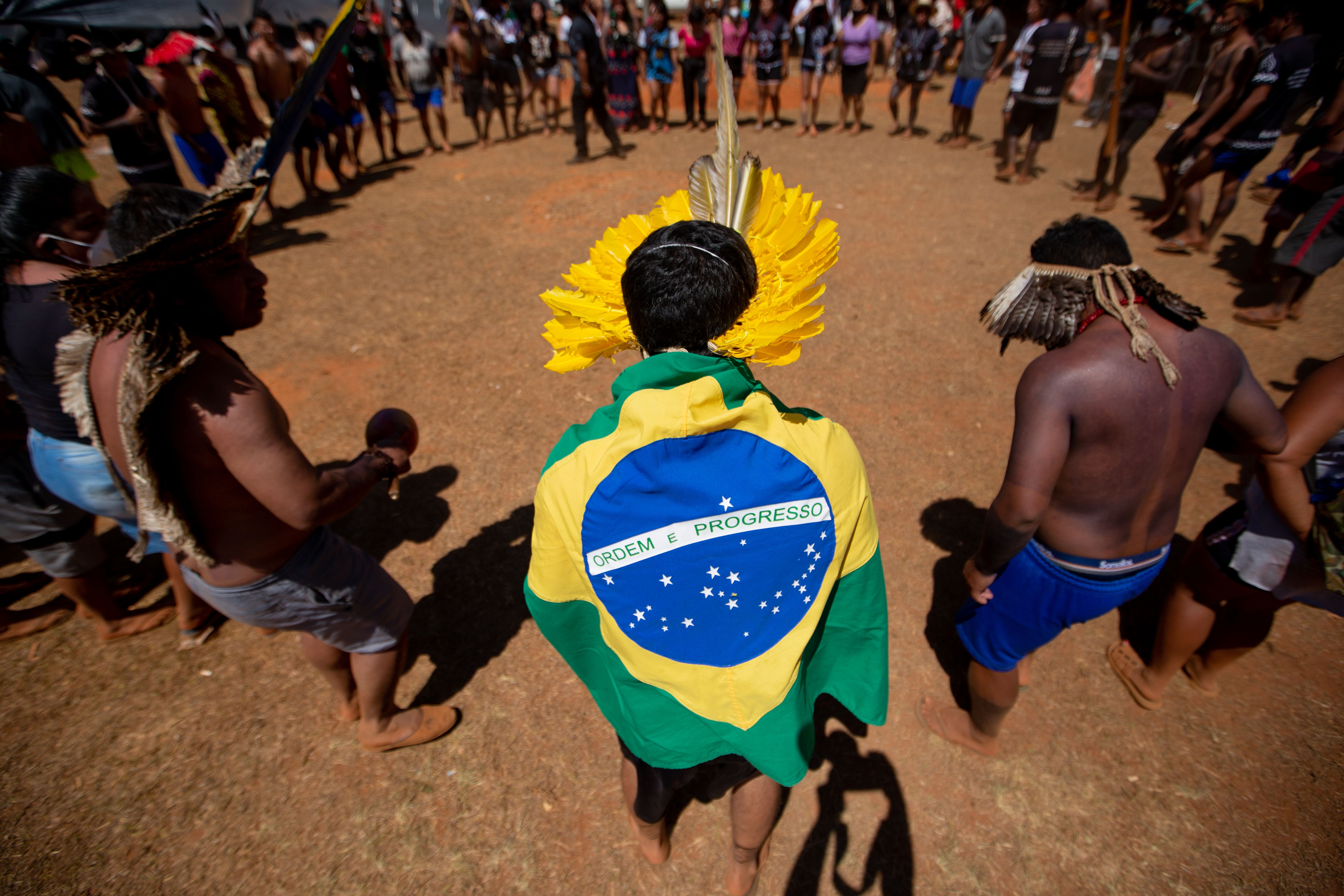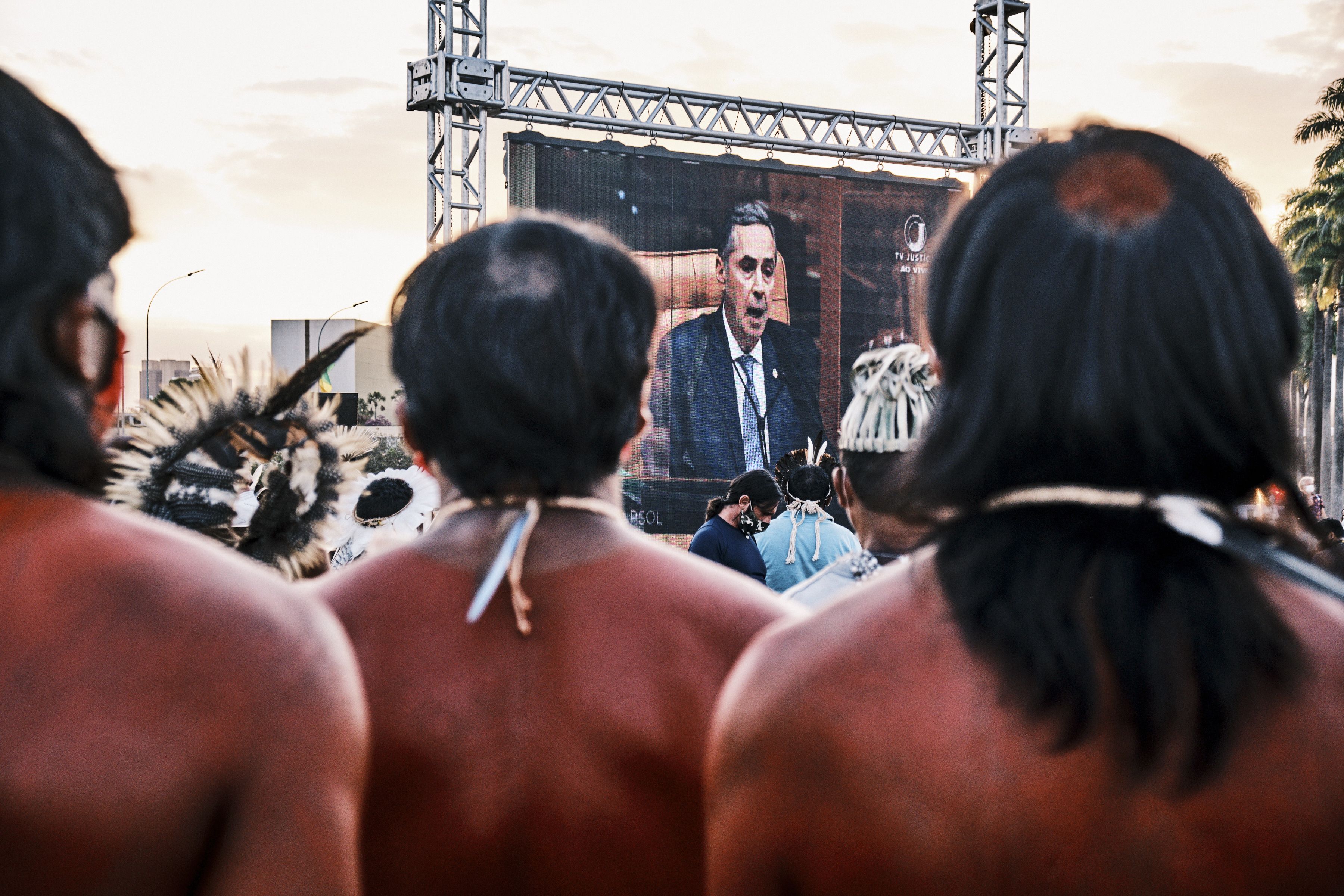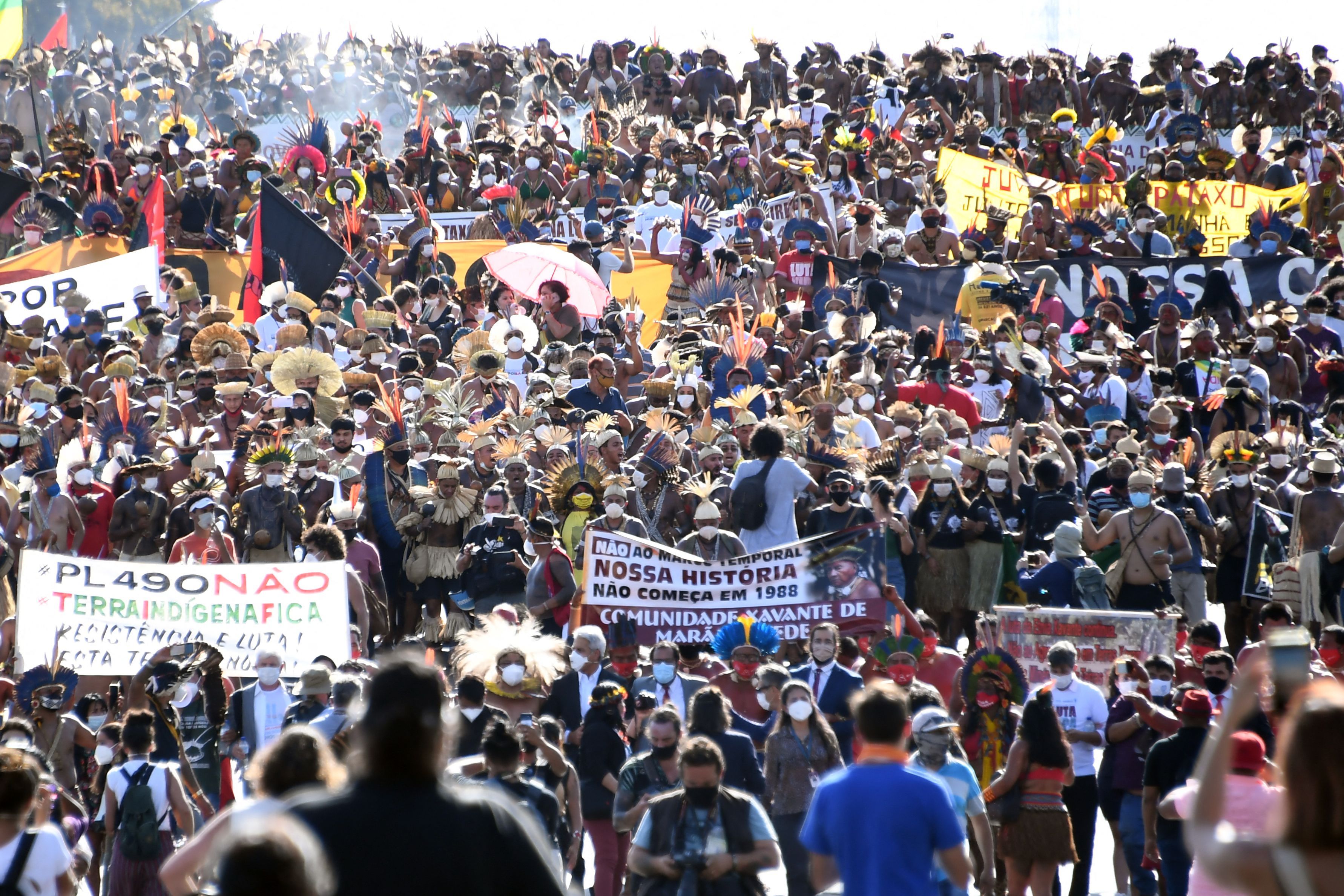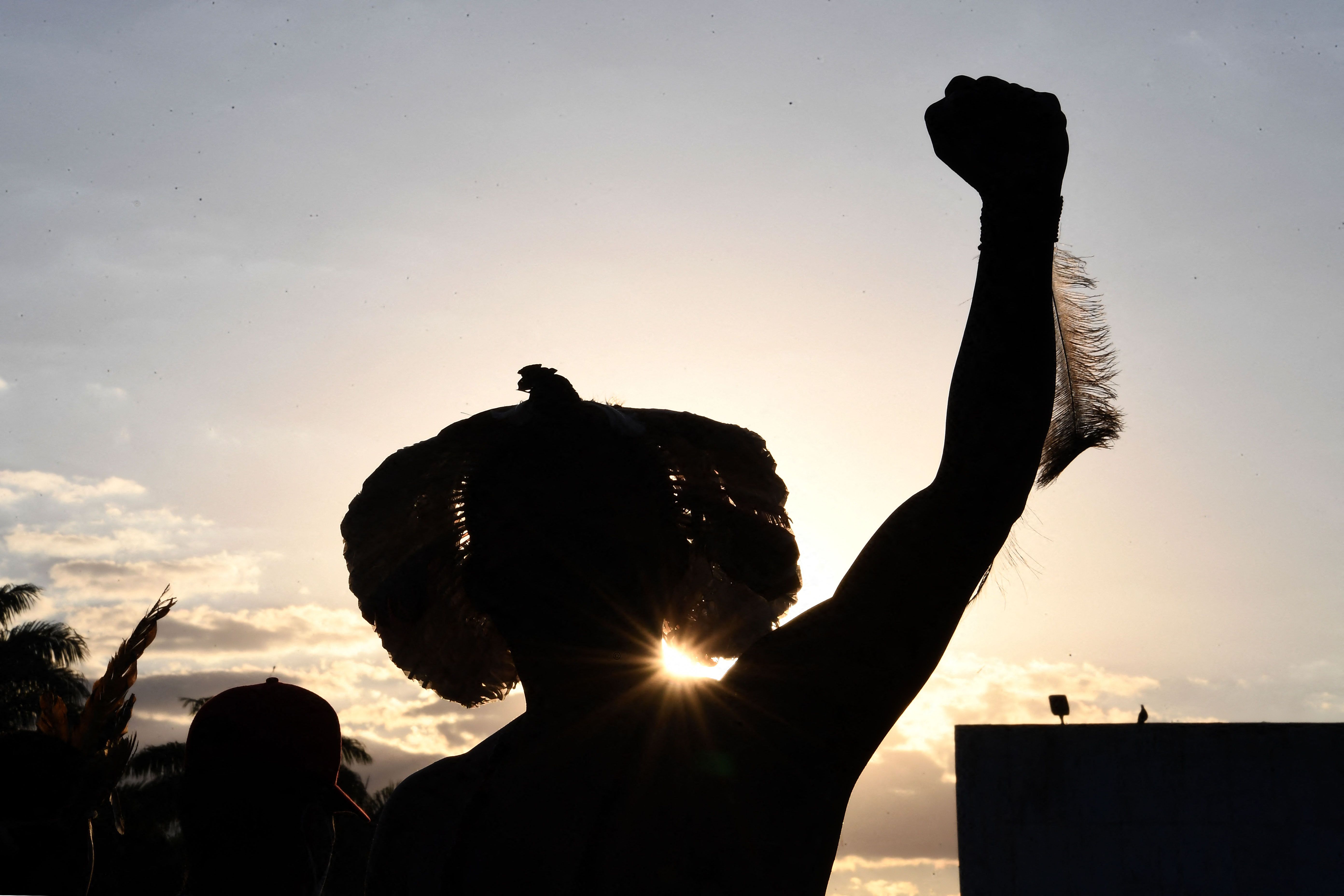 Go deeper