WHO experts: "Window is closing" on study into origins of COVID-19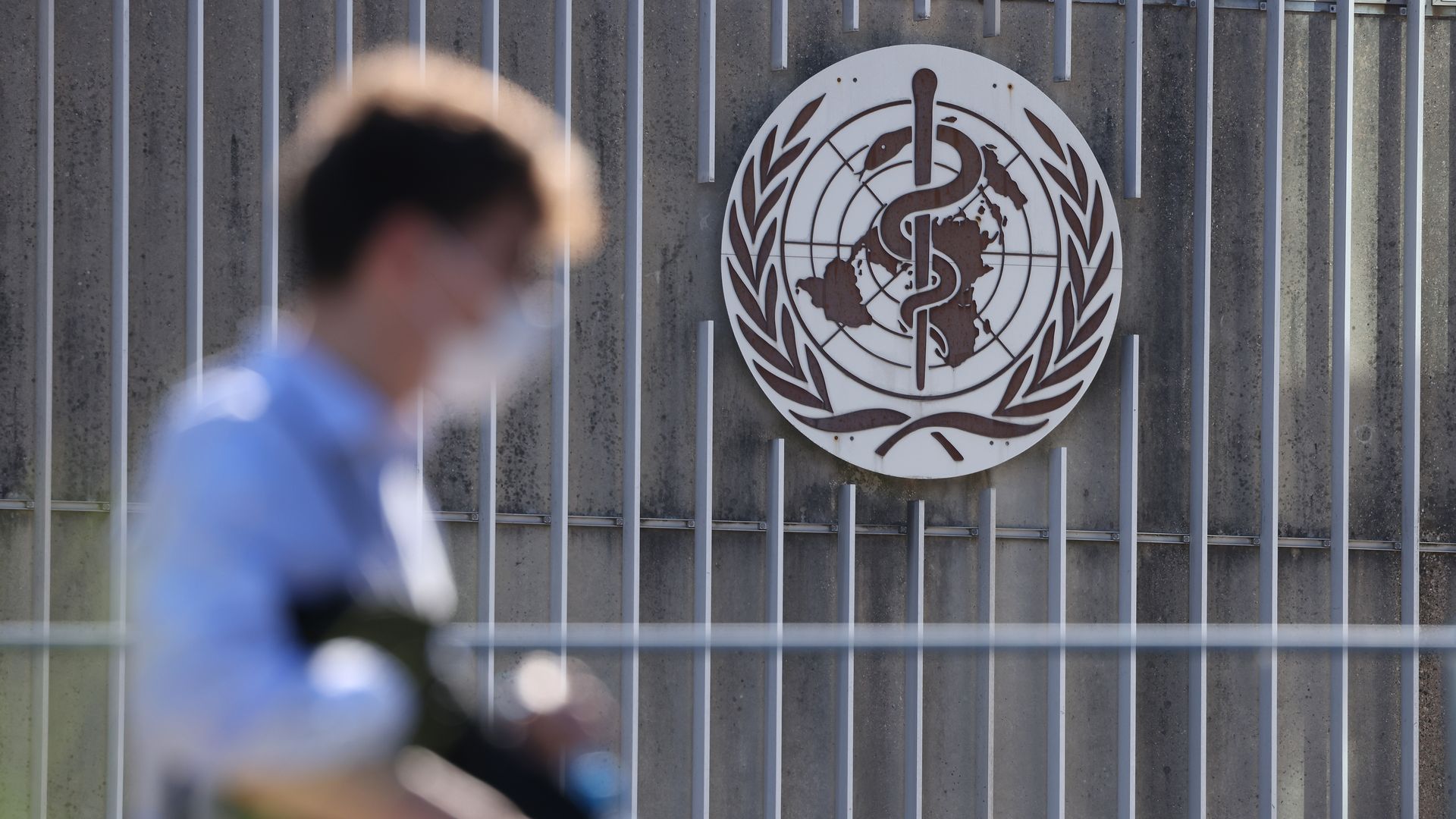 Experts studying the origins of COVID-19 for the World Health Organization (WHO) warned that the study has stalled and the "window of opportunity" is closing to trace the virus' origins.
Why it matters: The scientists warn in an essay in the journal Nature that any further delay "will render some of the studies biologically impossible," hampering understanding of the origins of the pandemic.
Understanding the origins of the coronavirus and how it spread can help prevent future pandemics.
Driving the news: The Chinese government rejected the WHO's follow-up investigation as recently as July and has impeded the investigation, according to the report.
China's government "was and is still reluctant to share raw data" with the investigative team, the report in Nature states.
Details: "[The] window is rapidly closing on the biological feasibility of conducting the critical trace-back of people and animals inside and outside China. SARS-CoV-2 antibodies wane, so collecting further samples and testing people who might have been exposed before December 2019 will yield diminishing returns," per the scientists' report.
The essay called for the "scientific community and country leaders to join forces to expedite the phase 2 studies detailed here, while there is still time."
Of note: The Biden administration has conducted its own investigation into COVID's origins, "including whether it emerged from human contact with an infected animal or from a laboratory accident."
A White House official on Wednesday acknowledged receipt of the findings of that study, and said that an "unclassified summary of key judgments" would be made public "soon."
Nearly two dozen AAPI civil rights groups last week warned the administration that such a study "will put our communities at risk" and legitimizes the "lab leak" conspiracy theory.
Thousands of anti-Asian hate incidents have been reported since March 2020, nearly half including anti-Chinese or anti-immigrant rhetoric, according to the organization Stop AAPI Hate.
What they're saying: Fu Cong, a Chinese Foreign Ministry director general, accused the U.S. on Wednesday of "politicizing" the matter in order to blame China's government, AP notes.
Fu said at a briefing that "scapegoating China cannot whitewash the U.S."
"If they want to baselessly accuse China, they better be prepared to accept the counterattack from China," he said, per AP.
Fu added that if WHO chief Tedros Adhanom Ghebreyesus "believes that we should not rule out the hypothesis of a lab leak ... he needs to go to the U.S. labs."
Editor's note: This article has been updated with comment from Fu.
Go deeper