WHO: COVID-19 booster shot data is "not conclusive"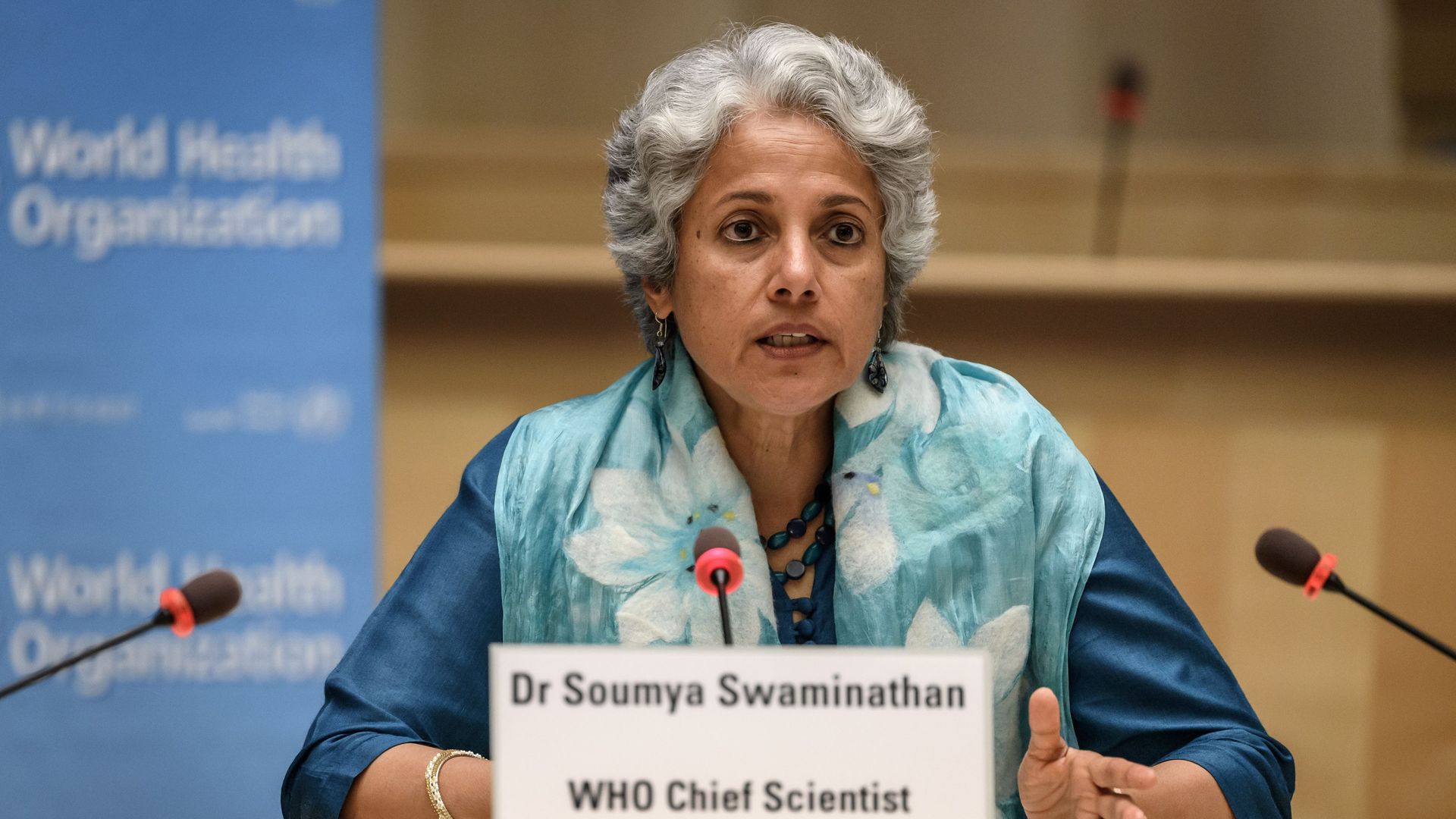 The World Health Organization said Wednesday during a media briefing that the data on the need for or benefits of a coronavirus booster shot is inconclusive.
The big picture: The agency said that besides booster evidence being inconclusive, it's also a "moral and ethical" issue because not every country in the world has access to vaccines.
What they're saying: "Putting together all of the evidence from all of the countries around the world, we are not at that point to recommend boosters," said Soumya Swaminathan, WHO chief scientist.
Swaminathan added "we have limited supplies of vaccines globally, we do not have unlimited supplies at this point of time. Therefore, those supplies need to go to the people who are desperately waiting for the vaccines."
"The vaccines are holding up very well against the severe end of the disease spectrum and that was the intention of the vaccines, to protect against severe disease, hospitalization and death, and we see that the vaccines are holding up very well over time against those outcomes," said Kate O'Brien, director of the WHO immunization, vaccines and biologicals department.
"Unless we have clear evidence of what the vaccines are doing, the need for boosters or the lack of need for boosters, and the performance of boosters over time, we will be in a place in the future where we have a weak set of evidence on which to make recommendations," O'Brien added.
Catch up quick: This month, the WHO called for a moratorium of vaccine booster shots through at least September to give poorer countries access to doses.
The agency earlier this year set a target to have at least 10% of people in each country vaccinated by September, 40% by the end of the year and at least 70% of every country by mid-2022.
Of note: Swaminathan said that by the time these goals are accomplished, there will be more data on boosters.
Between the lines: White House press secretary Jen Psaki responded to the WHO's moratorium and concerns, saying "it's a false choice" and that the U.S. can donate vaccines while also offering booster shots to Americans.
The Biden administration said that Americans who received a Pfizer or Moderna vaccine should expect to be offered a booster shot eight months after their second dose starting in September.
Go deeper