United CEO: Mandating COVID vaccine was a no-brainer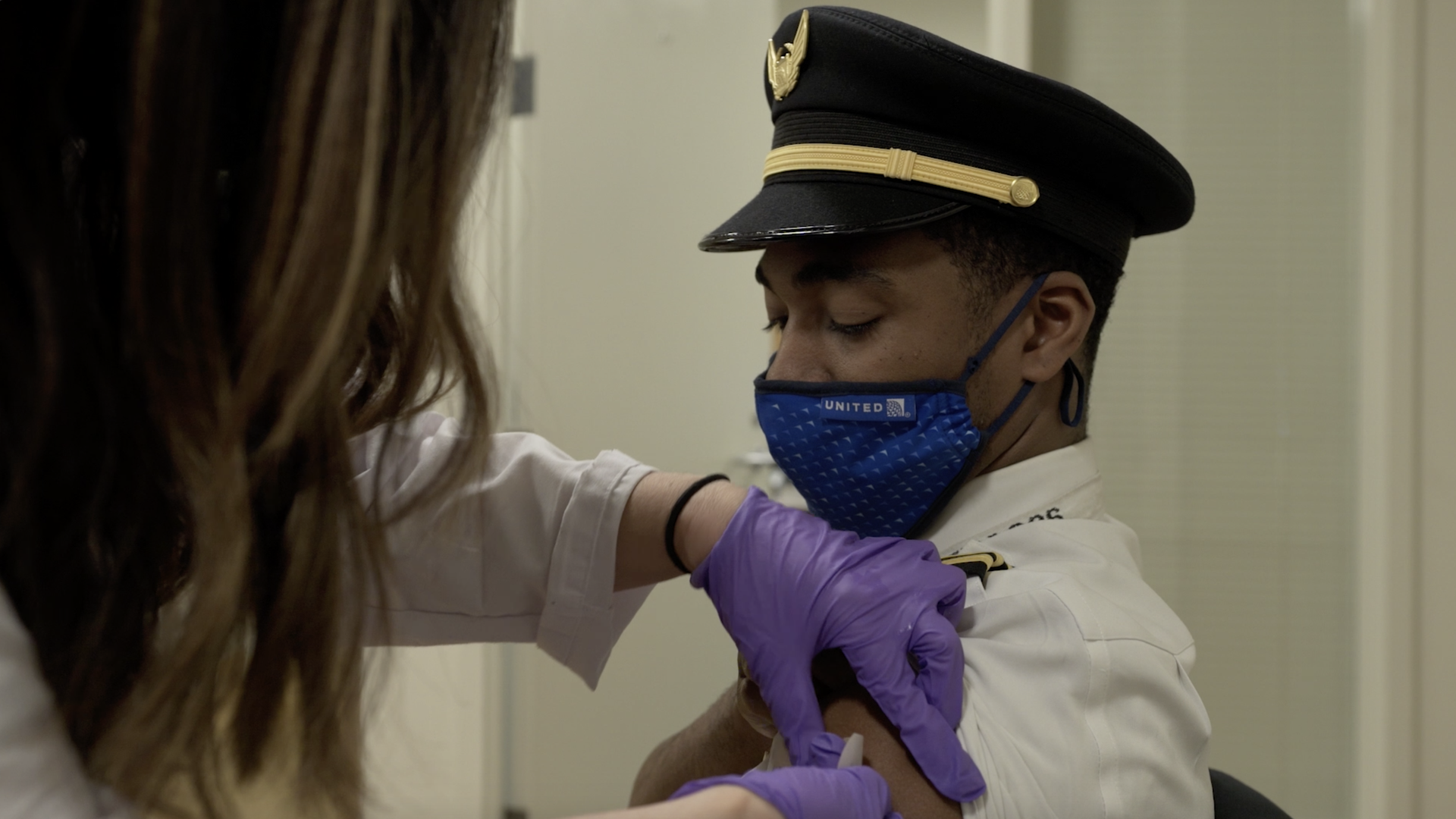 United Airlines CEO Scott Kirby tells Axios that his early decision to mandate COVID-19 vaccines for all of his nearly 67,000 U.S. workers was an easy one: He's already seen too many employees die.
What he's saying: "For me, the fact that people are 300 times more likely to die if they're unvaccinated is all I need to know," Kirby said. "It's about saving lives."
Why it matters: United so far is the only major airline to require vaccines for its workers (although Delta requires it for new hires).
But Kirby expects many more corporations will do so following the Food and Drug Administration's decision this week to fully approve the Pfizer-BioNTech coronavirus shots for people 16 and older.
"It eliminates one of the last substantive hurdles for vaccine hesitancy," he tells Axios. "And because of that, it makes it easier for leaders to require vaccines."
"The more companies that do it, the harder it will be to not require it."
Kirby became emotional when he told Axios about the dozens of United employees who had died from COVID — "and 100% of them are unvaccinated."
"Yesterday, we had an employee die. He was only 53, and he spent eight days in the emergency room, waiting for his spot in the ICU in Houston, because it's full of COVID patients."
"But he died before he ever got there. I'm tired of that happening. It's tragic and it's unnecessary. And that's why we mandated the vaccine."
What they're doing: United announced the policy on Aug. 6 and says it has been helping employees find and schedule shots in their area.
It's also hosting onsite clinics, where more than 10,000 United employees, friends and family members have gotten vaccinated.
The company is hosting information sessions with medical experts to address vaccine hesitancy.
Full- and part-time employees who upload their CDC vaccination card to a company database before Sept. 20 will receive an extra day's pay.
What to watch: It will be up to the Federal Aviation Administration to decide whether passengers should be vaccinated before traveling, Kirby said.
If most employers require it, the population will increasingly be vaccinated anyway, he noted.
The bottom line: Demand for air travel has slowed lately — upending the industry's nascent recovery — amid a surge in COVID infections.
Widespread vaccinations are the only way to ensure a permanent recovery, Kirby said.
"We usually don't have a silver bullet. But this time we have a silver bullet, and it's the vaccine."
Go deeper